Founded: August 30, 1836
Incorporated: June 5, 1837
Founded by: Augustus Chapman Allen and John Kirby Allen
Population (2019 estimate): 2,320,268
Official City Website: http://www.houstontx.gov/
Total City Area: 671.70 sq mi (1,739.69 km2)
Counties: Harris, Fort Bend, Montgomery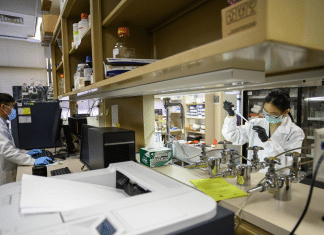 Updated 12/29/2021 at 5:30pm to add information about Tito's Vodka grant. When the scourage of the pandemic finally ends, it may well be partly...
Houston is the 4th largest city in the country in terms of population and the largest city in Texas in both population and square miles covered. The city is home to NASA and is the heart of Texas' energy and petroleum industry. Houston has a habit of churning out great hip-hip artists like Beyonce, Travis Scott, Lil Flip, Trae Tha Truth, Paul Wall, Geto Boys, Megan Thee Stallion, Chamillionaire, Lizzo, Bun-B, and DJ Screw. The city often feels very different from the rest of Texas combining its strengths in the hip hop music scene with world-class art galleries, top notch taco places, seaside views, rocket science, and hurricanes to create a one-of-a-kind unique culture of horseback riding, science loving, artsy, jacked up truck driving, 22″ inch spinning rim Texans. Here we'll talk about new restaurants, great experiences, and the amazing Texans that live in and around the Houston area.