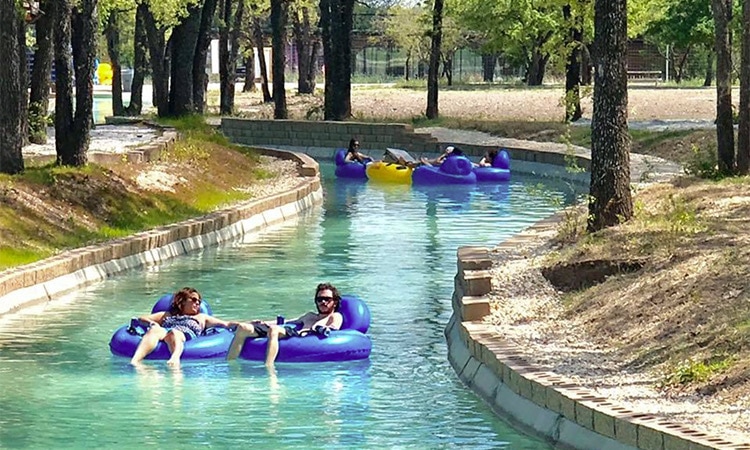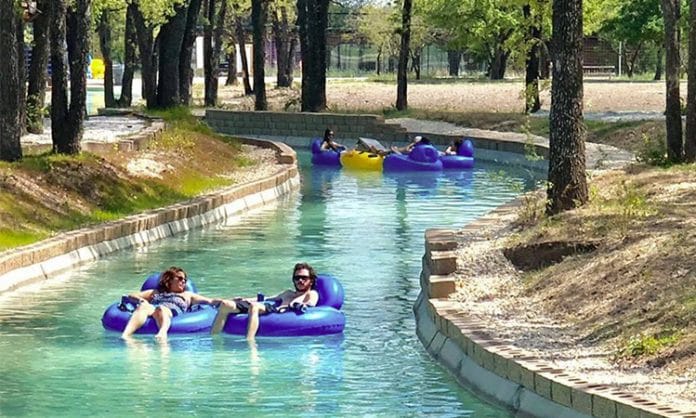 Did you know that the longest lazy river in the world is right here in Texas?
The lazy river at BSR Cable Park & Surf Resort in Waco is a whopping 5,280 feet long. That's a whole mile of clear blue water to float down! 
You'll have a great time lounging in the water in your inner tube with your friends. Don't forget to bring some cold drinks and sunscreen!
The huge lazy river isn't all the BSR Cable Park has to offer. It also has a gigantic water slide with ramps that catapult you through the air and into the water. It's the perfect place to work on your cannonball!
BSR also has a manmade beach you can suntan on and a surf park with waves as high as your head. 
The park is open all day from 11 AM to 7 PM, so you'll have lots of time to enjoy all of these different attractions. 
Tickets for the lazy river cost just $25. You can also buy a combo pass that gets you access to the river and slide for $35. 
To keep everyone safe, the lazy river is only operating at 50% capacity, so make sure you reserve your spot in advance. 
Website: https://www.bsrcablepark.com/
Address: 5347 Old Mexia Rd, Waco, TX 
Map to BSR Cable Park: