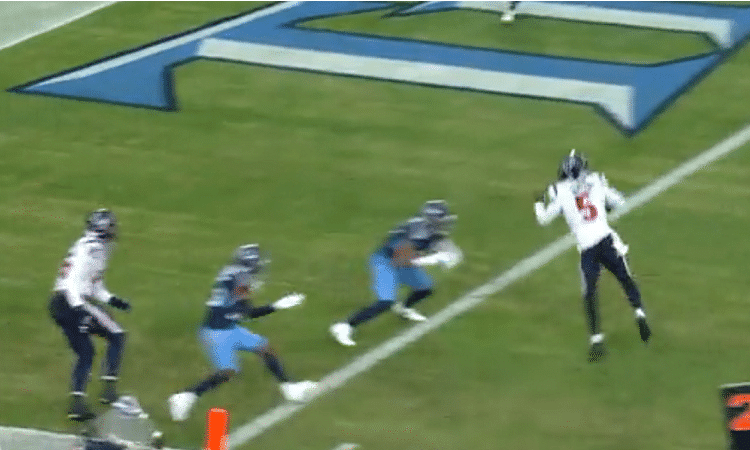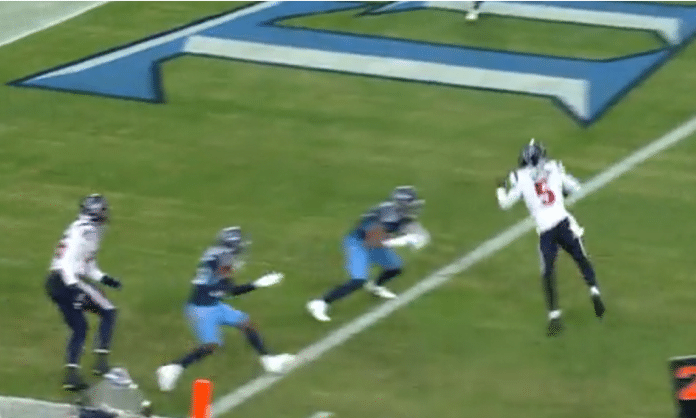 It's a bird, it's a plane, no it's just Houston Texans QB scoring a TD.
Watch Tyrod Taylor become Fly-rod Taylor
IT'S FLY-ROD TAYLOR ✈@TyrodTaylor | 📺 » @NFLonCBS pic.twitter.com/Rbp3M9wsDO

— Houston Texans (@HoustonTexans) November 21, 2021
There hasn't been much to cheer about in Houston when it comes to football this year. The Houston Texans are last in the league with no hope of anything more than a top draft prospect for next season. The team is currently tied with the Jets and the Jaguars for last place in the whole NFL with just 2 wins – and that's only thanks to beating the Titans this week.
When the Texans beat the Jaguars in week one things felt electric, like the team was finally back to a winning culture and far faster than anyone had expected. Then after Taylor went down in the week 2 matchup with Cleveland the Texans have stuck with rookie Davis Mills who has at time impressed but also at times floundered throwing more interceptions than touchdowns. Tyrod didn't play for 6 full weeks while he healed and the Texans lost every single one of those games. Then he came in against the Dolphins and looked awful tossing 0 touchdowns and 3 interceptions. Remarkably the team's leadership decided to start Tyrod again after the Bye week against the AFC South division leader and the AFC's best team, the Tennessee Titans.
The game started off rocky again but the Texans defense was holding the Titans back and the offense was at least able to put up a few field goals. Tyrod and the team would need more than that though, the Titans would eventually find the end zone and so they needed to as well. About halfway through the second quarter after a short run by Plano, TX native and ex-Patriot Rex Burkhead that got the Texans a first and goal, Tyrod dropped back to pass but the receivers were all covered.
As the pocket collapased in front of him Tyrod ran to the left side. Let's be honest he's not some immortal speedster, but he had enough to get around the edge and avoid the one lineman (Teair Tart #93, the nosetackle) between him and the goal line. As he neared the end zone though a defensive back for the Titans (Amani Hooker #37) realized what was happening and charged towards him ready to try and square up and stop him before crossing the plane. Tyrod really wanted that touchdown and knowing he had zero options left he decided to go airborne and leaped towards the empty air above the defender's head, stretching and reaching for the end zone. Amani leaped up too in an attempt to stop him, but it was too late.
Tyrod had become Fly-rod.