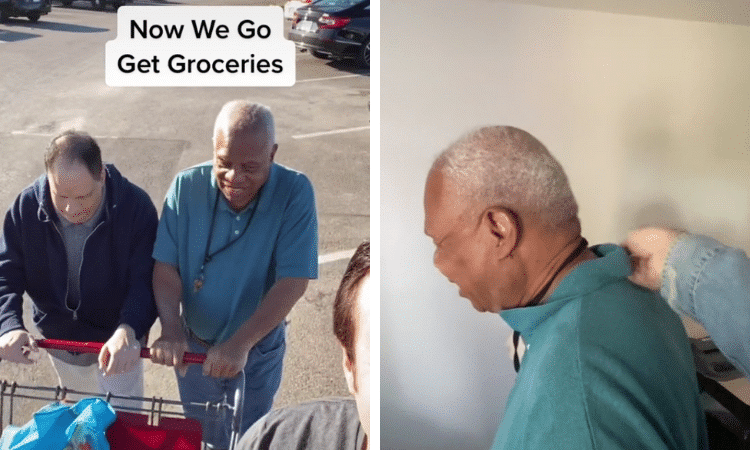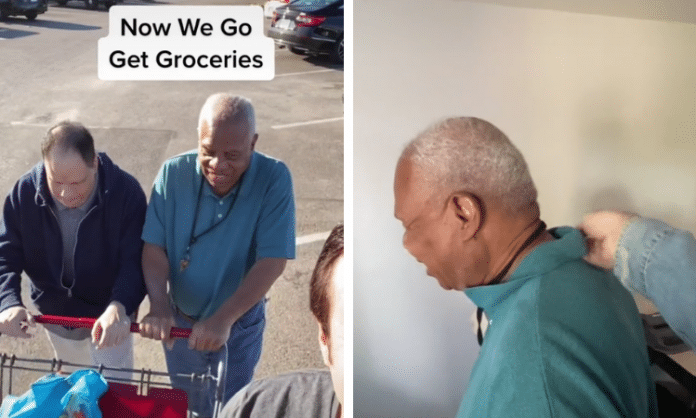 A heartwarming video of a man assisting blind friends with their grocery shopping has gone viral and has sparked some much needed discussion about helping those who are visually impaired.
Frank in Houston, a charitable TikTok user, has received thousands of warm wishes for his videos documenting how he assists his visually impaired friends get around town. In his free time, Frank helps his friends who would otherwise likely not have any transportation. One of Frank's most recent videos, which he posted in early November to document his philanthropy, has been viewed over 12 million times.
You can watch the video here:
Frank has been commended for his work with Angelo, Adair, and others in Texas, who have not only been assisted to the grocery store, but also have been seen roller-skating, visiting a hair salon, and attending church in previous videos. Frank's volunteer work has no doubt helped his new friends gain some new found entertainment, joy, and freedom. Users have donated to Frank to help with his volunteer work and Frank commented to one user that their donation would "will help me pay for Angelo's birthday this Tuesday night!"
"I absolutely think volunteers who are willing to spend time helping blind people who don't have access to quality transportation services are great. I also think we should spend more time talking about how blind people who live in areas where transportation is available should have access to quality training so they can utilize those services more effectively."
– Norma Crosby, president of the National Federation of the Blind of Texas, to Newsweek
There have been almost 2 million views and more than 14,000 comments left on the two-part video, which is one of more than 500 similar ones uploaded on TikTok. You can follow Frank and his friends Angelo and Adair and their fun adventures on TikTok @Frank_in_houston.
---
Featured image screenshots of TikTok video