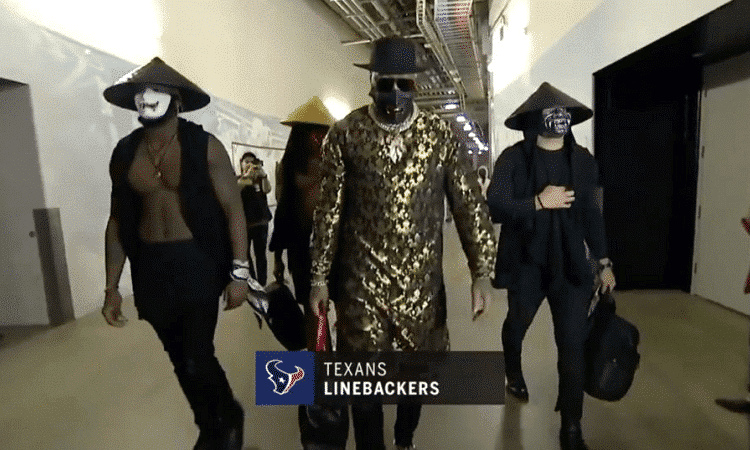 Last night the Houston Texans linebackers walked into NRG Stadium dressed up in what some sports commentators have described as "Mortal Kombat" characters. While they were definitely cosplaying, their costumes don't match any specific characters from the iconic PvP fighting game though they do elicit memories of teenage me playing as Subzero or Raiden.
FINISH HIM.

Texans LBs rolled up in Mortal Kombat costumes

(via @nflnetwork) pic.twitter.com/zf1VuuJDcn

— B/R Gridiron (@brgridiron) November 21, 2019
After an absolutely brutal beat down from Lamar Jackson and the Ravens, the Texans were at home facing their division rival, the Indianapolis Colts. At the start of the game both teams were tied at the top of the AFC South with a record of 6-4. Only one team would emerge from this game to lead the AFC South and be one-step ahead of the other in securing a playoff spot.
It would appear the linebackers of the Texans, who are missing NFL Legend JJ Watt who is out for the season, wanted to send a message. In the game Mortal Kombat after defeating an opponent the game tells you to "Finish Him", perhaps this was their colorful way of saying they wanted to finish off the Colts or finish off the season itself strong.
And that they did. The Texans defeated the Colts 20-17 and took the one-game lead.
NFL link to the Week 12, 2019 game stats for the Colts vs. Texans