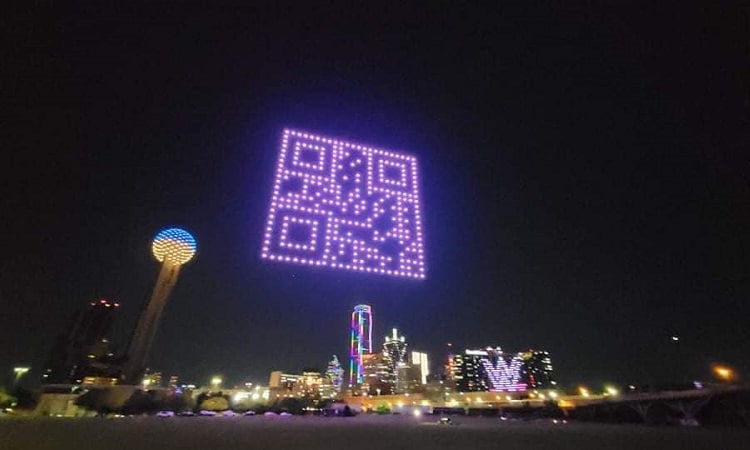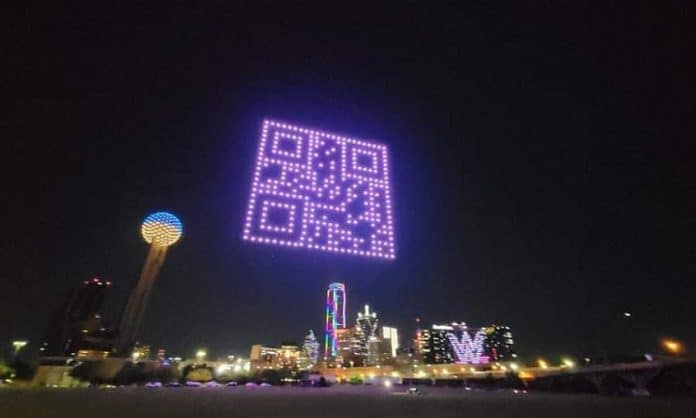 Never gonna give up this prank
Last night as people partied in the city of Dallas a massive floating QR code beckoned to them to scan it. After a pandemic where consumers were trained to scan QR codes to access restaurant menus and the Coinbase QR code advertisement during this Super Bowl gave away free crypto to new users, without a doubt thousands likely scanned this QR code.
When someone pointed their phone up at the sky and scanned the code, they were taken to the YouTube video for Rick Astley's "Never Gonna Give You Up", a classic internet prank known as the "Rick Roll" or "Rick Rolling".
The entire thing was a collaboration between Fort Worth based Sky Elements and Rockwall based Jared Guynes, the guy behind the Epic Nerf Battles. The thought of a Fort Worth company rick rolling the city of Dallas is sort of perfect when you think about the history the two cities have dating back over a hundred years.
The QR code was made up of 300 drones designed to perform light shows in the sky and was visible to people at Reunion Tower, and around downtown.
According to Jared this is also the first time in history a rick roll was successfully done with a floating QR code (editor's note we have not verified this fact yet)
Watch a video about the historic Rick Roll here:

---
Featured photo via Jared Guynes' Facebook page as embedded above