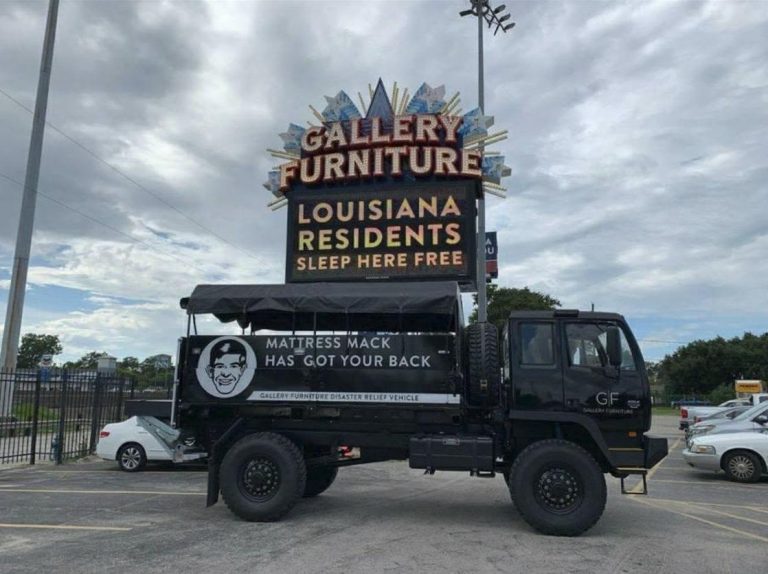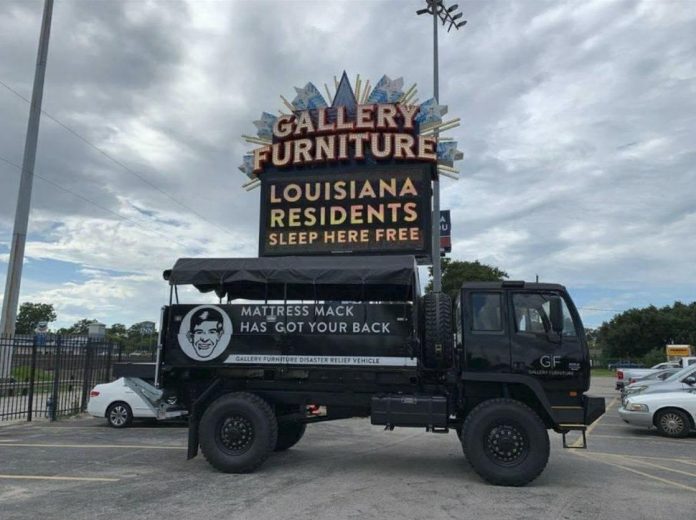 Houston's philanthropic Jim "Mattress Mack" McIngvale is once again going all out to support those affected by natural disasters, this time, providing support to Louisiana residents affected by Hurricane Ida.
McIngvale is doing all he can to support Louisiana residents affected by the destructive Hurricane Ida. Not only is McIngvale inviting misplaced Louisiana residents to stay in his store for free (with an LA i.d.), he is also planning to send food and supplies to the affected areas. From Monday August 30 – Wednesday September 1 8AM-5PM, he has invited Houston residents to donate supplies at his store so that he may send them to the affected Louisiana areas. At the moment, about a total of 30 trucks loaded with supplies are expected to be sent by Gallery Furniture.
After a hurricane, perspective is everything.

Houstonians are donating by the carload. They know what it's like in the days, months after a hurricane.

New Orleans resident Darryl Jones knows a hopeful outlook is the only way he's going to survive after evacuating. ❤️#khou11 pic.twitter.com/2ZiZCUeMmC

— Melissa Correa (@KHOUmelissa) August 30, 2021
At the moment Gallery Furniture is hosting and providing warm meals for "50 families and individuals," with more people expected to arrive before the end of this week. "Well we did it during Katrina and, you know, people need a place to stay
They've been disrupted from their homes by this terrible hurricane, so it's the least we can do.
We've got lots of mattresses, lots of sofas and anybody needs a place to stay, come out to Gallery Furniture," shared Mattress Mack.
Trucks loaded with non-perishable food, clothing, water, baby supplies, and other supplies are already on their way to the affected areas. More trucks are expected to go out in the following few days.
The Gallery Furniture convoy is well on its way to help the people of Louisiana after Hurricane Ida. Thank you to everyone in the Houston community that donated to our neighbors in need. Donations accepted at 6006 N Fwy. Items needed here: https://t.co/uvz6zrFq6U. God bless! pic.twitter.com/3NEVRcn8pH

— @MattressMack (@MattressMack) August 31, 2021
We are thankful for Texas residents like Mattress Mack who show us what true Texas hospitality is and how to support our neighbors during tough times!
---
Featured image credit: Mattress Mack on Twitter and Gallery Furniture website