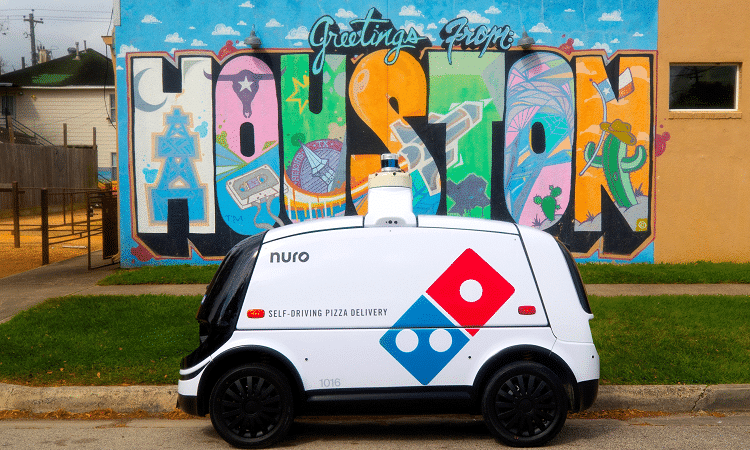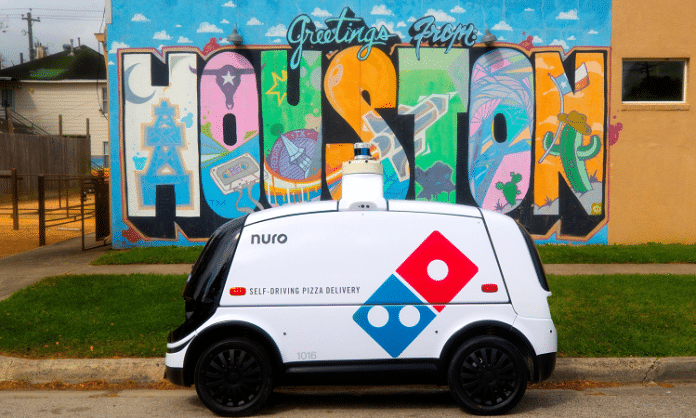 Taking contactless delivery to a whole new level, but downside you have to walk out of your house to get the pizza.
Domino's is partnering with California-based Nuro to bring automated pizza delivery to Houston, TX in a pilot test. The test is taking place in Woodland Heights at one Domino's location and will allow customers to make a prepaid online order at specific dates and times from the store to get the automated delivery robot.
Nuro's driverless robotic vehicle, called R2, resembles a smaller minivan and on top of being kind of cute, it has been outfitted to keep your Domino's pizza order fresh and warm. When the robot arrives at your address you will be prompted to enter a pin code to release the doors which will open upwards to reveal your awaiting pizza.
Houston, we have a robot.

And that robot is named R2 by @nurobots: a self-driving, pizza-delivering vehicle.

And we're testing it out in Houston, TX.

Welcome to the future of pizza delivery. pic.twitter.com/dxGmC5jHwe

— Domino's Pizza (@dominos) April 12, 2021
Nuro has told Reuters that there is currently a severe shortage of food / pizza delivery drivers and hopes their R2 delivery robot can help fill in for chains like Domino's.
"There is still so much for our brand to learn about the autonomous delivery space. This program will allow us to better understand how customers respond to the deliveries, how they interact with the robot and how it affects store operations." – Dennis Maloney, Domino's Senior Vice President and Chief Innovation Officer.
This isn't the first autonomous delivery pilot by Nuro in Houston. They ran a prescription delivery experiment with CVS in the city last year.
To participate in the pilot program go make an order on Dominos.com (if you are in the Woodland Heights area)
If you do participate send us a video of your experience.