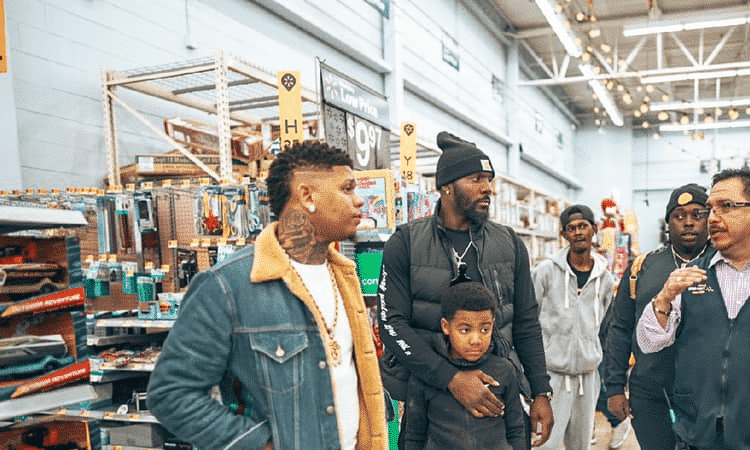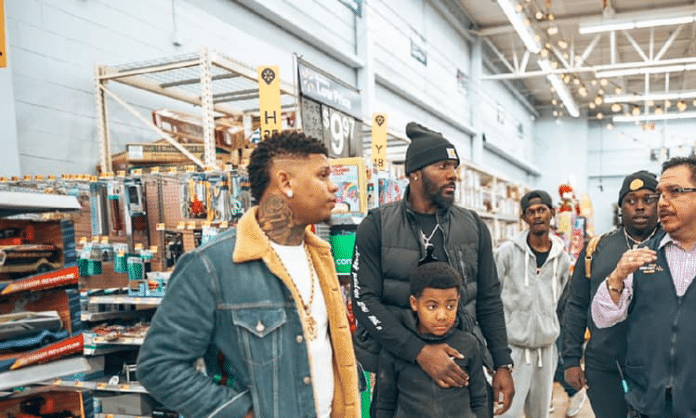 Editor's Note: We've confirmed the reports and updated this article with additional information, including that Dallas musical artist / rapper Trapboy Freddy also helped out with the toy buying.
Dez Bryant made a post to his Instagram today showing a picture of him and Dallas-based rapper Yella Beezy talking with Walmart employees. In the post Bryant says they "bought out the Walmart for the kids", making it sound like the pair purchased all of the toys at the store or something else. After several hours we were able to confirm that Dez did indeed purchase a large quantity of toys from a Walmart on Cockrell Hill Rd. in Dallas' Oak Cliff neighborhood. It was later confirmed that a third person aided the duo, rapper Trapboy Freddy (who was apparently running late).
I was one of those kids who didn't have much so this means everything whenever I'm able to be able to make moves like this
Video of the three doing their part to help kids this Christmas was later posted to YouTube by the "NFL Season" and a shorter version to the channel "HustleHearted". In the video, which appears to be shot by Yella Beezy himself, you can see the guys buying pallets of toys and talking with Walmart employees.
Here is the YouTube video of Dez Bryant, Yella Beezy, and Trapboy Freddy buying pallets of toys to give to kids for Christmas

Shorter video (only a 1 minute, 364 second excerpt) from "HustleHearted":

The trio purchased all of the toys the Walmart on Cockrell Hill Rd. would allow them to. Here's a post from that Walmart's Facebook page:

Here's the full quote from Dez's original Instagram post:
"@yellabeezy214 and myself just bought out @walmart for the kids… I was one of those kids who didn't have much so this means everything whenever I'm able to be able to make moves like this"
The post on Dez's Instagram:
Article Update #1 – 12/23/2019 10:00am CST