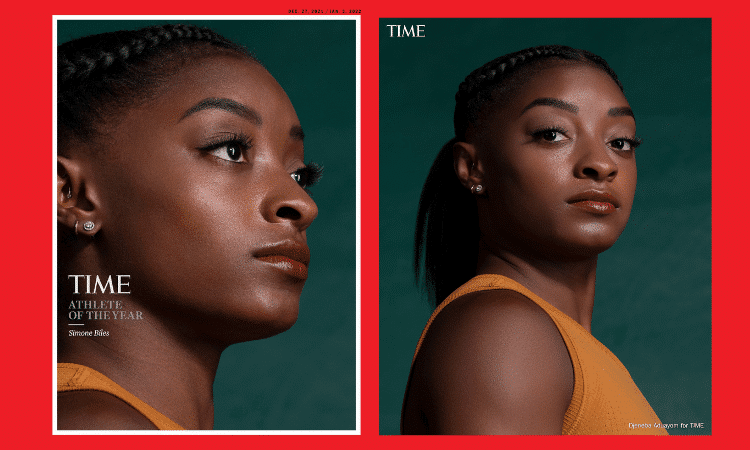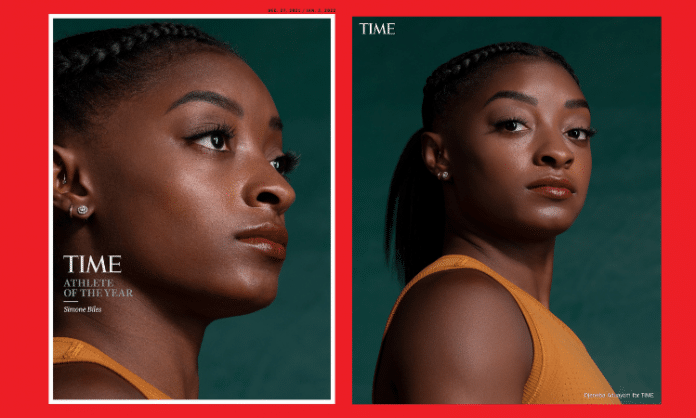 Gymnastics G.O.A.T. and Houston-native Simone Biles has once again been honored by Time Magazine this year. 
Longtime Texan Simone Biles has officially been named Time Magazine's 2021 Athlete of the Year not long after being named on Time's Most Influential People of 2021 in September. This has been a busy year for Houston native Simone Biles – testifying before the Senate Judiciary Committee, pulling out of the Tokyo Olympics only to earn a medal upon her heroic return, and an appearance at the Met Gala.
After making the decision to temporarily withdraw herself from the Tokyo Olympics in July to prioritize her mental health, she was met with some critique but more importantly, she was also met with praise from fans and athletes. Times noted this decision to prioritize herself and her mental health as one reason it named her the honor of Athlete of the Year. Not only did she advocate for herself and gain the mental health break she needed, but her choice also proved to be effective as she returned back and better than before and went on to win a bronze medal for her stellar performance on the beam.
"Biles' assuredness in speaking her truth and taking ownership of her fate offered permission for athletes and non-athletes alike to talk more openly about challenges they'd once kept to themselves," – Times Magazine
With 32 Olympics and World Championship medals, and a golden record of all-around greatness, we are proud to call Simone a Texan and a forever champion. We can't wait to see what she has in store for 2022 and beyond!
---
Featured image credit: Times Facebook as embedded above