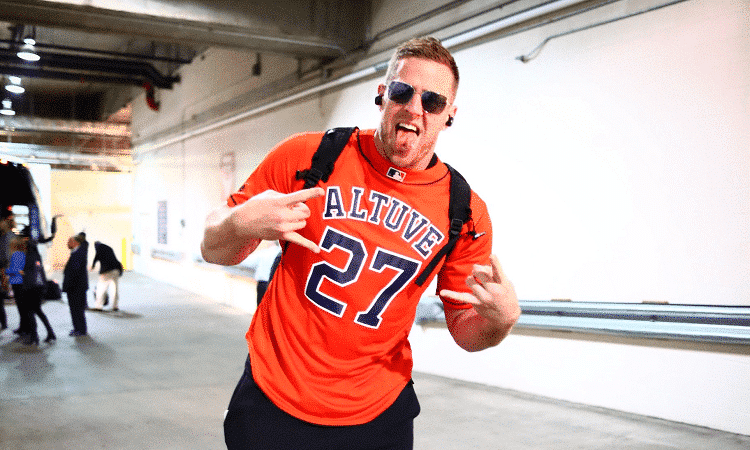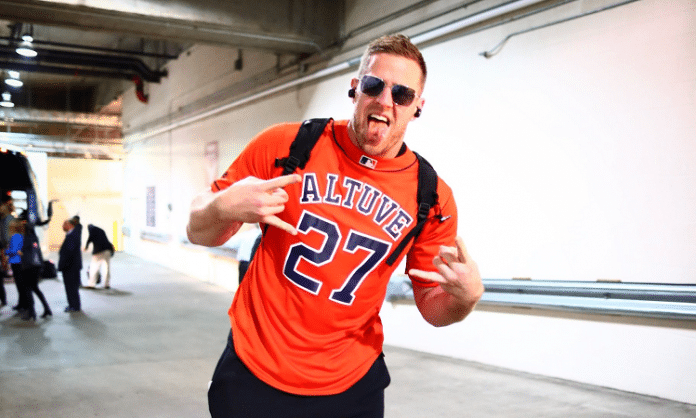 One thing we love about Texas is how in the past decade sports teams in an area have been showing support for each other. In Dallas the Mavs, Cowboys, and Rangers all show love for each other and likewise in Houston we're seeing an increasing amount of love shown between the Rockets, Astros, and Texans players.
Last night the Astros second baseman José Altuve became the ALCS MVP when he hit a two-run walk-off home run in the bottom of the 9th to defeat the Yankees and advance the Stros to the World Series for the second time in three years (they won of course in 2017).
Many Texans players have been wearing Astros shirts and jerseys to show support throughout the ALCS. Today the team is in Indianapolis, Indiana battling the Colts. Both teams are having a decent year at 2 losses each and both are the only two teams to beat one of the top teams in the AFC, the Kansas City Chiefs.
While walking into Lucas Oil Stadium, home of the Colts, JJ Watt decided to bring back the Kriss Kross look and wore a José Altuve jersey backwards, likely as a nod to the teams post season slogan and hashtag #TakeitBack.
MVP#TakeItBack pic.twitter.com/wS7dBfDT2y

— JJ Watt (@JJWatt) October 20, 2019
Featured image courtesy of JJ Watt's Twitter