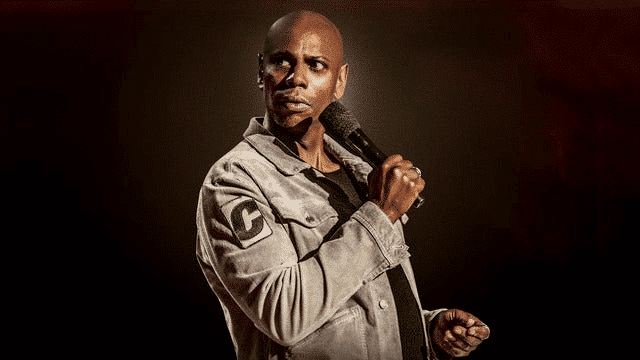 Dave Chappelle is coming to Texas for a whirlwind tour of the Lonestar state. His first stop is in Dallas at the AAC on the June 29th and he'll also travel to Dickies Arena in Fort Worth on the 30th, then he'll head down to Houston at the Toyota center on July 1st.
The tour takes a break between July 2nd and July 11th but then starts back up again on July 12th when he'll be at AT&T Center in San Antonio. Then he'll finish the tour with 2 dates of shows at Moody Center in Austin.
If you want tickets to the shows you'll need to get into the Ticketmaster que fast and make your decisions on seats quickly. 24-hours after the Dallas show went on sale only 3 individual seats were left.
We were able to get into the que for the Dickies show in Fort Worth and with in the first couple of minutes almost all of the seats near the stage were sold out. The front row seats going for $845 / each.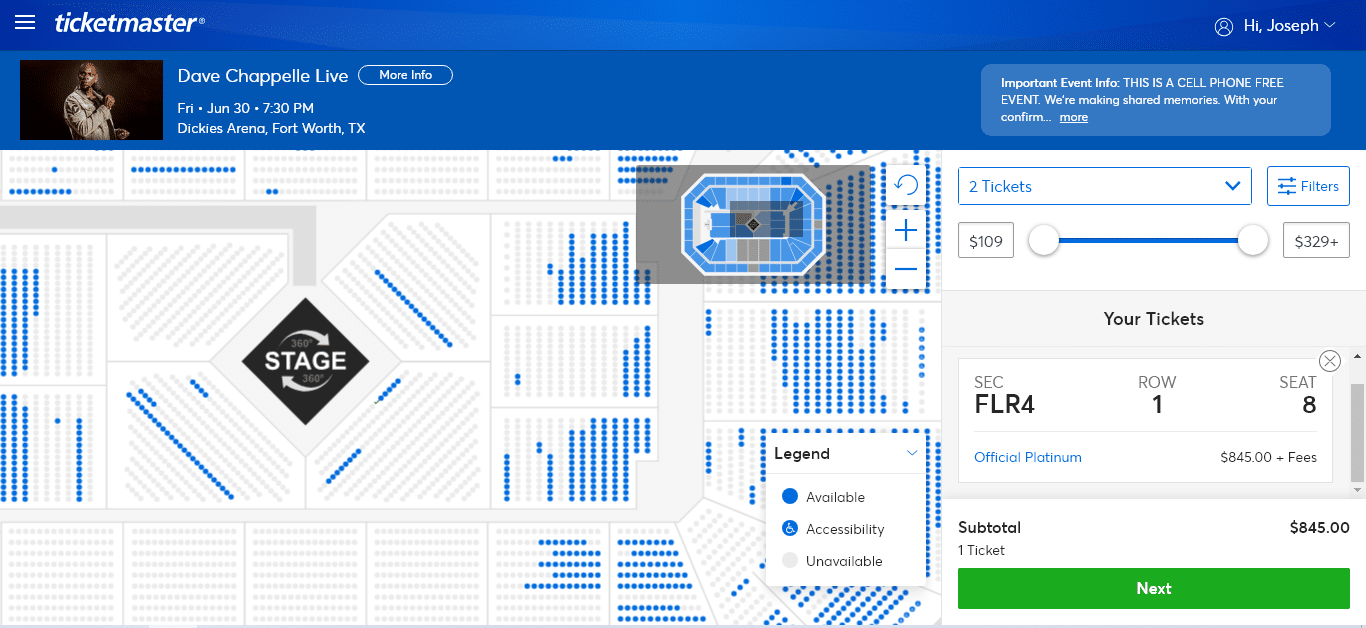 Full Tour Dates:
Thursday July 29th – Dallas, TX at American Airlines Center
Friday July 30th – Fort Worth, TX at Dickies Arena
Saturday July 1st – Houston, TX at Toyota Center
Wednesday July 12th – San Antonio, TX at AT&T Center
Friday July 14th – Austin, TX at Moody Center
Saturday July 15th – Austin, TX at Moody Center
---
Featured photo via Ticketmaster's website