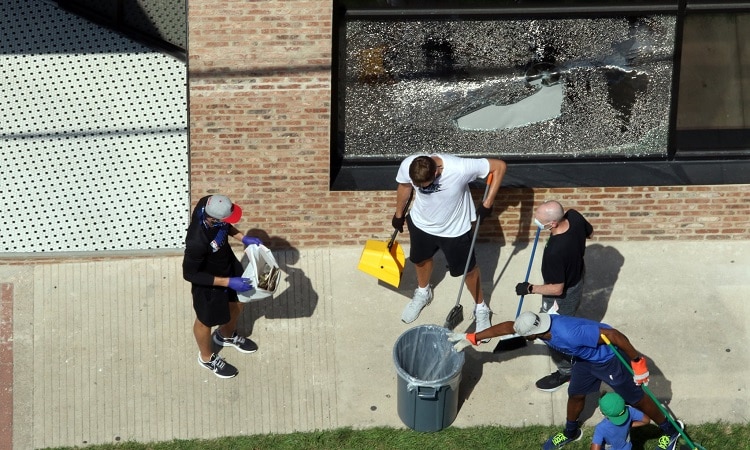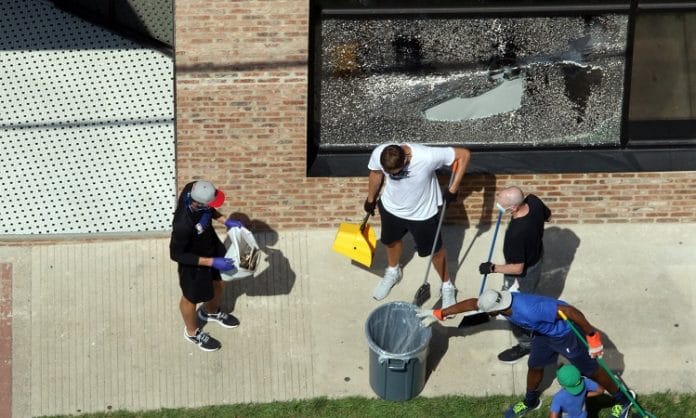 Dallas Mavericks Legend, NBA MVP, and NBA Champion Dirk Nowitzki and current Dallas Mavericks coach Rick Carlisle were spotted volunteering in Dallas's Deep Ellum neighborhood. They were there helping businesses clean up after riots and rampant looting left buildings in shambles over the weekend.
Thanks @swish41 and Coach for coming to clean our hood today! @dallasmavs @MonALux #deepellum #blm pic.twitter.com/hqZTsNiqOA

— Jason Traub (@Elixirvideo) June 2, 2020
The pair worked alongside other volunteers, business owners, and staff helping sweep up glass and performing other clean up tasks. Dirk even posed for some photos with fans he was helping.
Dirk helping out the community in Deep Ellum 💪🏻💙 Along side my cousin (left" and the beauty shop she works for. LETS GOOOO !! 🙏🏻🙏🏻 @swish41 pic.twitter.com/jCTJPiDCBm

— Anissa 🦋 (@yurfeelings_) June 2, 2020
There has not been any official word from the Dallas Mavericks or from representatives of either of the two on the clean up efforts. However, Mark Cuban was spotted marching along with peaceful protesters over the weekend and Dirk has made a statement of support on his social media for positive change.
Where ever your thoughts are on these recently passed events, we can all agree this gesture of helpfulness and volunteerism is just what we need right now.
Update:
Dirk and a Dallas Police Officer work side by side on clean up in this video from the Dallas Mavericks
Taking action together to rebuild our community 🤝 #MFFL pic.twitter.com/D1kGS6lWPm

— Dallas Mavericks (@dallasmavs) June 3, 2020
Featured photo by Jason Traub of Elixir Entertainment