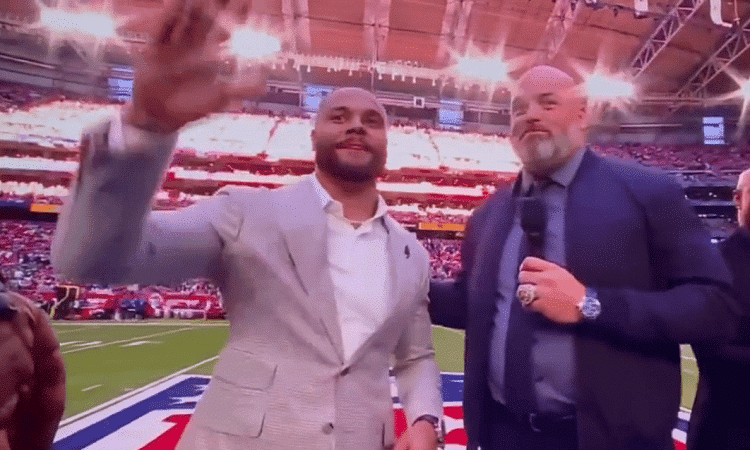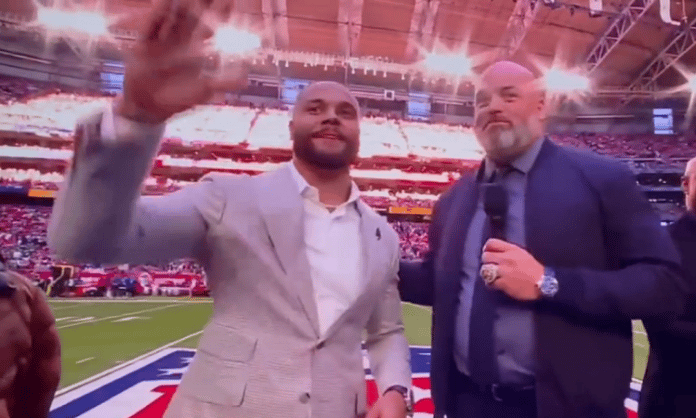 Last night the Dallas Cowboys quarterback was awarded a trophy for winning the NFL's Walter Payton Man of the Year Award for the 2022 season. As the outgoing WPMOY award winner, Andrew Whitworth of the LA Rams, was announcing Dak to the Super Bowl audience, the Philadelphia fans started booing.
Cowboys QB Dak Prescott receiving the Walter Payton Man of the Year award before the Super Bowl in Arizona. Eagles fans booing him.

Dak laughs: "Philly fans." pic.twitter.com/3R8Ofjon5X

— Jon Machota (@jonmachota) February 12, 2023
The Walter Payton Man of the Year Award is an annual award presented by the NFL in honor of former Chicago Bears running back Walter Payton. The award recognizes a player's volunteer and charity work, as well as his excellence on the field. The award was first presented in 1970, and since then it has become one of the most prestigious awards in the NFL. It is a true testament to the character of the individual being honored, as it takes into account not just their on-field achievements, but also their contributions to their community and their impact on the lives of others. The winner of the Walter Payton Man of the Year Award is selected by a panel of judges and award recipient is announced during the NFL Honors ceremony, which takes place the night before the Super Bowl.
---
Featured photo a screenshot of the above embedded video