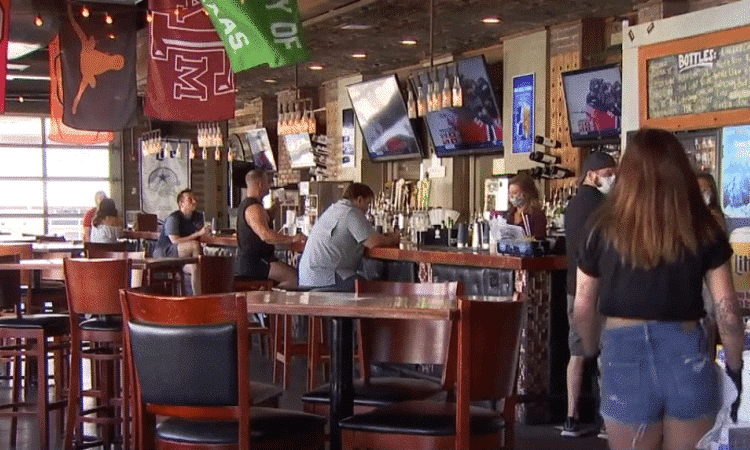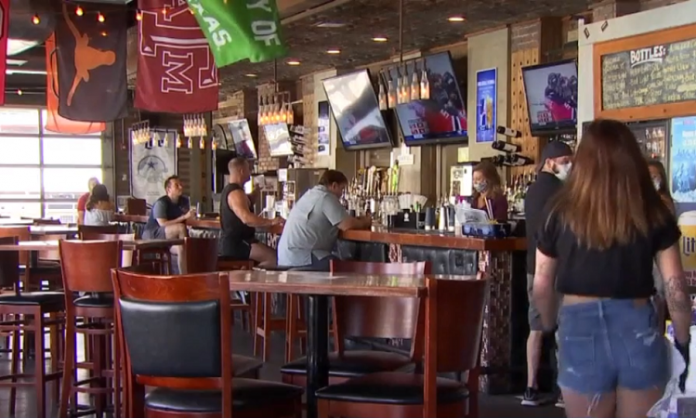 "Necessity is the mother of innovation" is a more modern version of the saying "necessity is the mother of invention" – and nothing drives necessity more than a global pandemic that has closed your business down and created brand new consumer behaviors nearly over night.
As the state of Texas and communities begin to allow struggling businesses to reopen, many consumers are timid or are demanding a more contactless experience to avoid the transmission of germs and the SARS-CoV-2 Coronavirus that causes the deadly disease COVID-19.
One Fort Worth, TX restaurant rose up to this new challenge using a little bit of tech ingenuity from something most Americans have largely forgotten about – the QR code. According to News 4 WOAI-TV, Reservoir Patio & Bar has implemented a 'touch-free' menu which includes a sign placed on tables and a QR code. When scanned, the QR code takes users to a web-based version of their menu so customers can order without having to handle a physical menu.
If you were not aware, most modern smartphones have actually built a QR code scanner right into the camera. Just open your camera up and aim it at the QR code and wait a second or two. The phone should popup something that shows the the destination the code wants to send you to, tap that message and it'll open the link.
Here is what the QR Code based touch-free menu at Reservoir looks like on my Samsung Galaxy S9 inside of the default camera.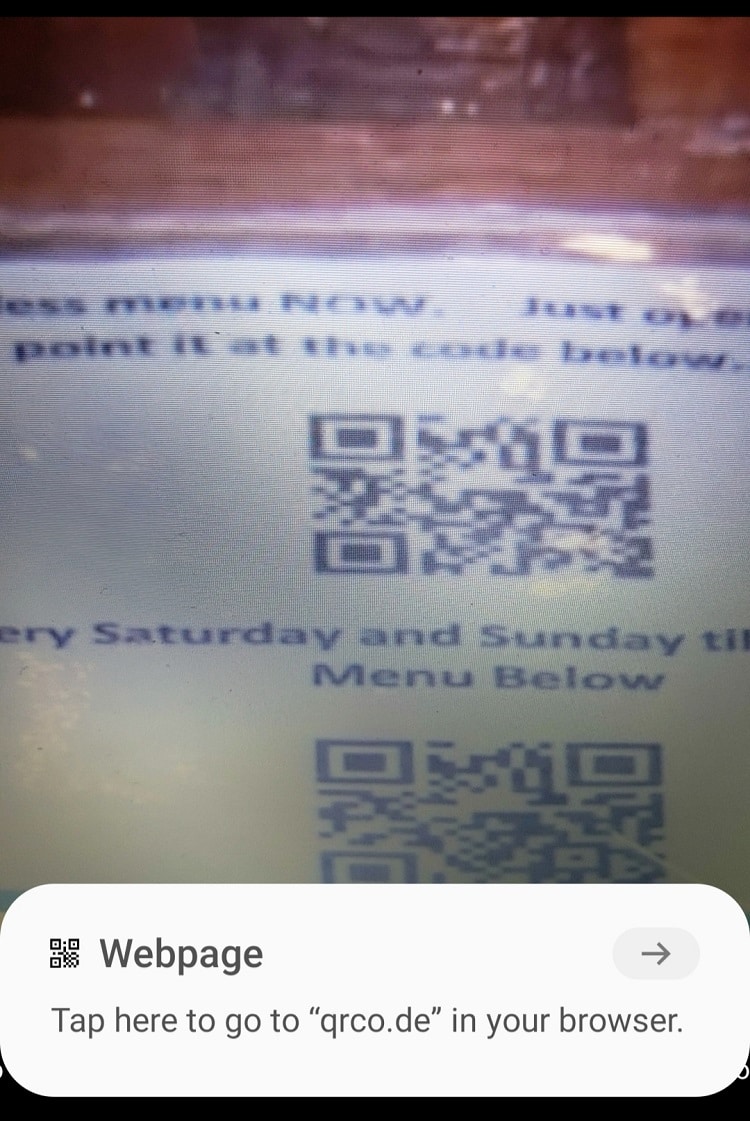 As we all begin to venture out to support local businesses, let's appreciate the innovation they are bringing to soothe many of our concerns and provide a great experience even after all of the stress they've endured.
Personally, if I still lived close by, I would be at Reservoir this weekend enjoying the patio, maybe you should too.
Find or Contact Reservoir
Reservoir is located in Fort Worth's popular West 7th district.
Address: 1001 Foch St, Fort Worth, TX 76107
Phone Number: (817) 334-0560
Facebook page: https://www.facebook.com/ReservoirFW/
Map to Reservoir

Featured image a screenshot by Texas is Life from news footage by News 4 WOAI-TV