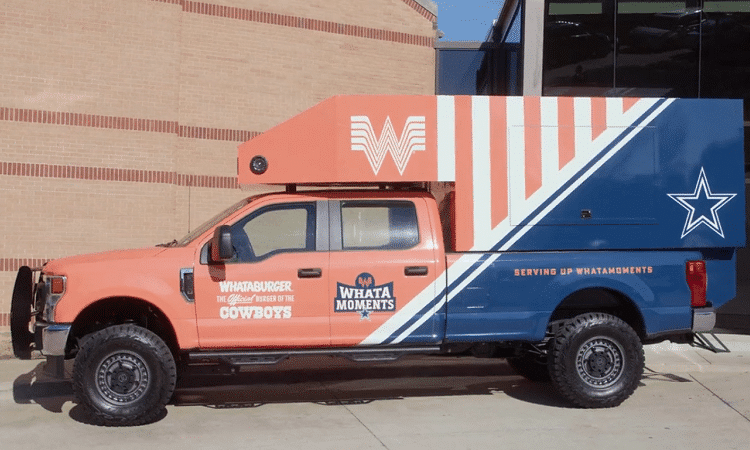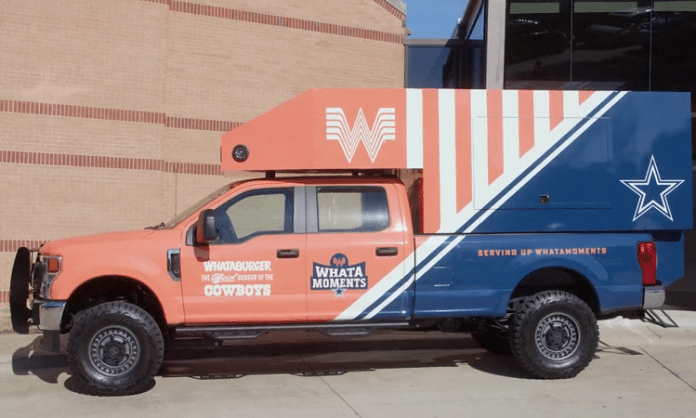 That's a Whatasized donation!
Whataburger and the Dallas Cowboys donated $155,000 to the Salvation Army of North Texas at the end of 2021.
According to a video on Twitter from the Dallas Cowboys this is the second year the two have teamed up to help the Salvation Army. The donation funds likely came from Whataburger customers across North Texas. (Last year customers going to North Texas Whataburger locations could donate $1 to the program with their order and we're assuming something similar happened this year too.)
For the second year, the #DallasCowboys & @Whataburger teamed up to support @SalArmyNTX. Our fans helped raise $155,000 that will be distributed to local communities in support of furthering children and youth education! 💙📚 pic.twitter.com/hrdr4YmkUZ

— Dallas Cowboys (@dallascowboys) January 1, 2022
The video was posted on December 31st and likely was published before any official announcements about the donation will be made or published due to the holiday weekend. We assume either the Cowboys or Whataburger will say something more official about this donation soon and of course make any corrections we need to.
The video posted to Twitter shows Rowdy, Joe Looney (former Dallas Cowboys center), Charlotte Jones-Anderson (Executive VP for the Cowboys and Jerry's daughter), and Chelsea Peel (marketing coordinator for Whataburger) all at the Gene and Jerry Jones Family North Texas Youth Education Town (YET) Salvation Army building in Arlington, TX handing over an oversized check from Whataburger to The Salvation Army and handing out meals to kids at the facility.
The Youth Education Towns (YETs) are a partnership between the NFL Foundation and the Salvation Army where local kids are able to attend after school programs and learn new skills. The Arlington, TX YET has been operating since opening in October of 2013.
Because there has yet to be an official release, we are currently assuming this donation was similar to the one in 2020. That would mean the $155,000 was likely rasied by local Whataburger locations from customers. You can read about that partnership and donation here: https://stories.whataburger.com/whataburger-and-dallas-cowboys-team-up-to-score-big-for-the-salvation-army-of-north-texas/
Huge shoutout to the Jones family, the Dallas Cowboys organization, Whataburger, Whataburger fans/customers, and the NFL Foundation for helping Texas kids.
---
Featured image a screenshot of the Whatamoment truck from the video embedded above