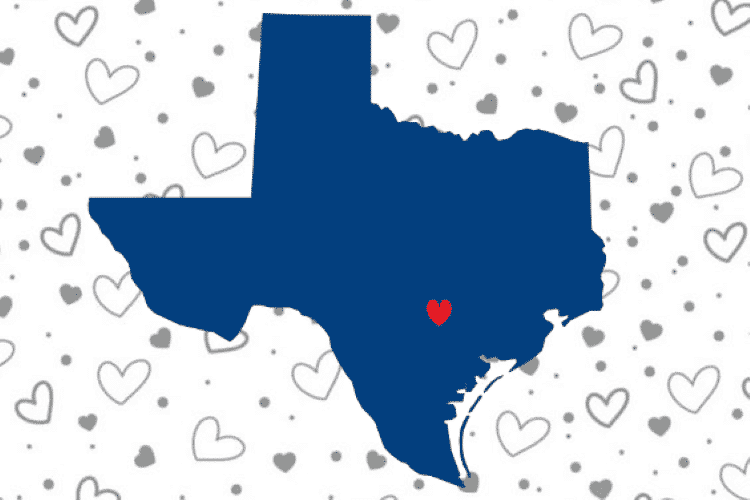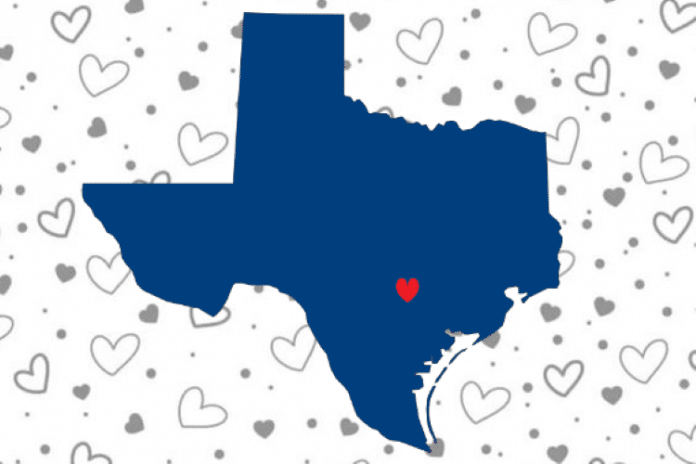 As y'all know, Valentine's Day is a few weeks away and if you don't want to be sleeping in the dog house this Valentine's Day, maybe you should start ordering your significant other a gift right about now. You don't have to break the bank to show your significant other (or person you want to charm) that you care about them. How personal the gift is matters more than how much you spend.
This Valentine's, we've made it easy for y'all by creating this list of the top 13 Valentine's day gift ideas any Texan would love and all gifts are under $20 (before taxes and shipping). We have included a variety of gifts for him and for her. Show your love by helping your significant other express their love for the greatest place in the world.
For those with a sweet tooth: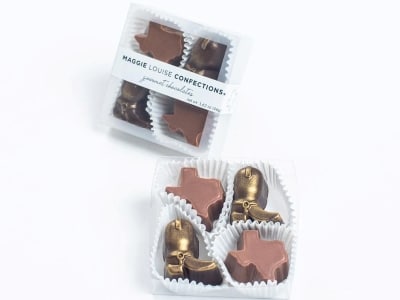 $8.00
These adorable cowboy boot and Texas shaped gourmet chocolates will melt your Valentine's heart. The cowboy boots are 65% dark chocolate with sea salt caramel while Texas is 40% milk chocolate with a classic pecan pie flavor.
2. Texas Gift Basket With Personalized Pecan Flavor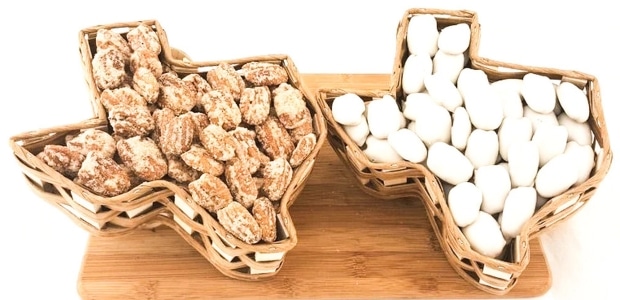 $19.99
Get this pecan-filled basket with salty, sweet, or savory flavors. This gourmet set includes 1lb of pecans in a wide variety of flavors including but not limited to cinnamon frosted, pina colada, bourbon, hickory smoked and other Texas-inspired flavors.
3. Texas Chewie Pecan Praline Candy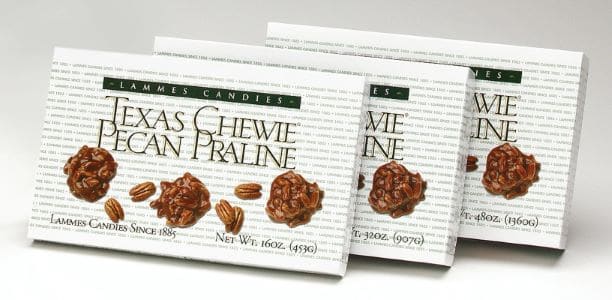 $14.99
This is a classic treat enjoyed by generations of Texans. Crunchy pecan clusters smothered in chewy caramel create this nostalgic, decadent treat. So good your Valentine might just eat the whole box in one sitting. If you ask, they might share – might. 
For coffee lovers:
4. Funny Proud Texan Coffee Mug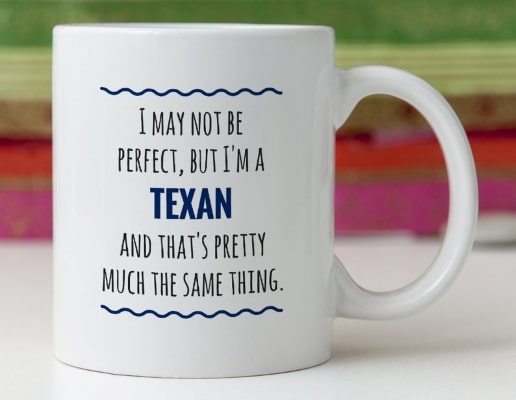 $14.99
Being Texan and being perfect are two very similar things. Help your Valentine show off their awesomeness with this lovely mug that just about says it all.
5. Texas Pecan Ground Coffee 12oz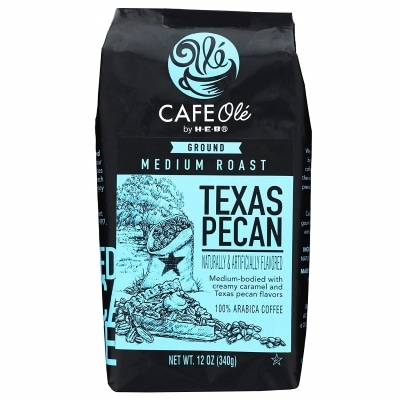 $14.99
Gift your Valentine this decadent classic Texas pecan flavored medium roast. Every morning when they drink this coffee, they'll think of how awesome you are for getting them this brew.
For the food enthusiasts:
6. Texas Shaped Bamboo Cutting Board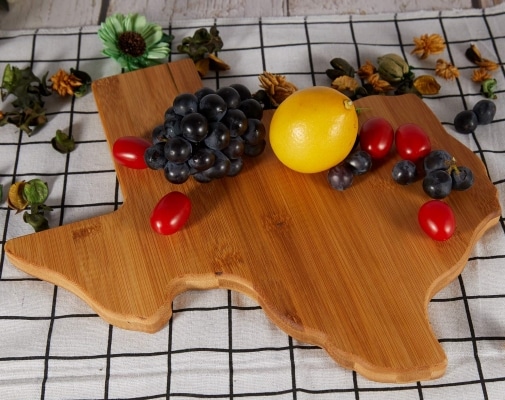 $17.99
Fact: everything is better in the shape of Texas. This durable, Texas-shaped bamboo board is multi functional as it can be used as a serving board, a cutting board, or even wall decor. Help your Valentine showcase their Texas pride with this great gift.
7. The Little Local Texas Cookbook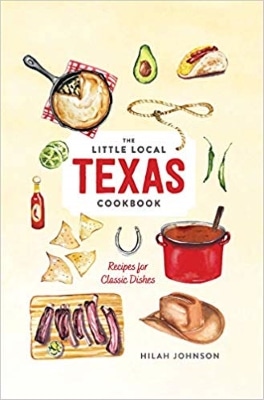 $9.79
Great for the food enthusiast, chef, or want-to-be chef in your life. This little cookbook includes a multitude of authentic Texas flavors including but not limited to traditional BBQ, breakfast tacos, chili cheese enchiladas, and pies. Great starting place for couples who want to enjoy more home cooked meals or for couples who would like to cook together more.
For jewelry lovers: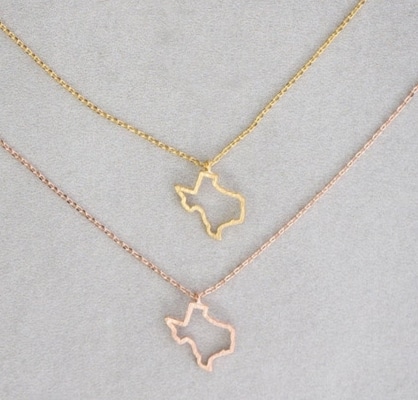 $15
This simple yet elegant necklace is great for those who do not like over-the-top, extravagant jewelry. Ideal for everyday wear. While your Valentine holds this tiny Texas near their heart, they'll also hold you in their heart for getting them this necklace.
9. Bluebonnet Bracelet with Rhinestone Beads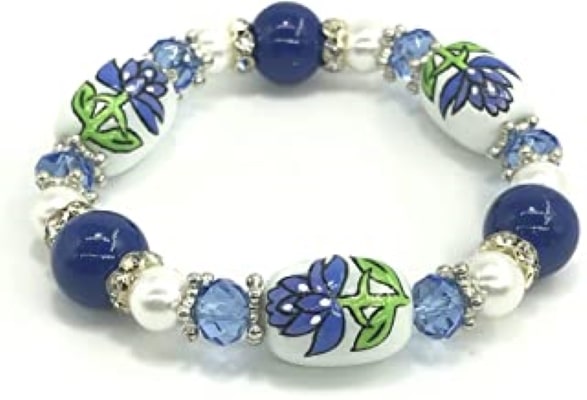 $17.90
While there's nothing Texas shaped here, bluebonnets are highly beloved among Texans (they are our state flower of course). This elegant bracelet has hand painted bluebonnets that give it an authentic and classic look. Its stretchable band allows it to fit most women and men. A unique and thoughtful gift.
For the art appreciators:
10. Texas Watercolor Print Home Decor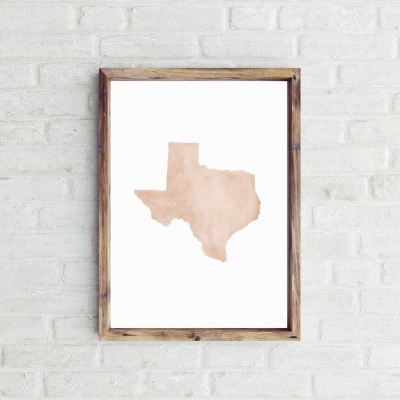 $5-$15
This chic design is a great addition to any room. You can customize the size as well as choose either a digital print copy or an already printed painting. Simple yet attractive, this painting will add personality to any Texan's home.
11. Texas State Landmarks Illustration Tote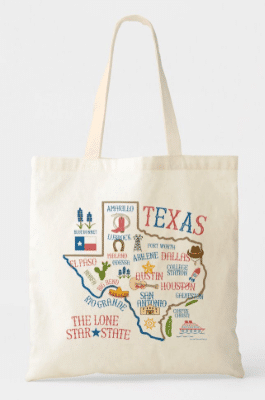 $11
Send your Valentine off in style with this fun, casual tote that colorfully highlights the great cities in our beautiful state. The tote is versatile so they'll be able to take it anywhere. It's also made of 100% natural material and is machine washable.
Other gift ideas:
12. Unisex Texas Established 1845 T-shirt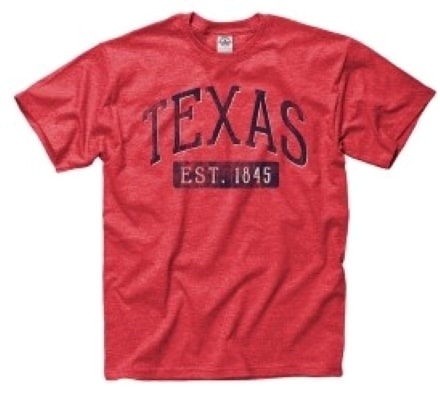 $16.99 + in store pick-up available
Everyone needs at least 1 Texas t-shirt in their closet at all times. This simple yet powerful shirt let's everyone know the year when the best state joined the US. This shirt is also perfect for salsa lovers because salsa stains blend right in with the red background.
13. Texas Buffalo Plaid Scented Soy Candle 10oz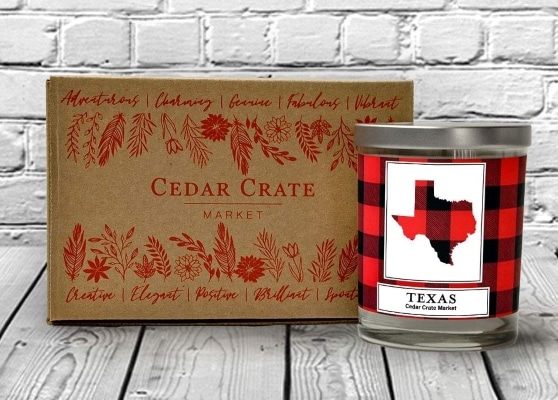 $19.95
Last but not least, this 100% all-natural soy candle has scents of fraser fir, pine needle, and cedarwood. This delightful candle is packaged with a beautiful gift box that makes is a perfect gift to give to your Valentine.