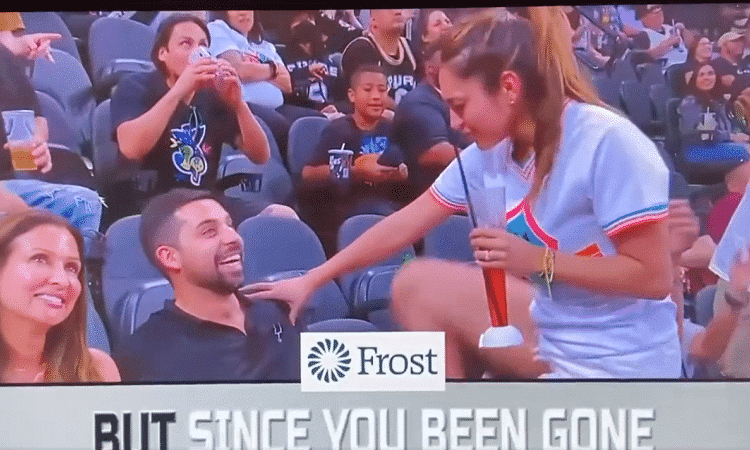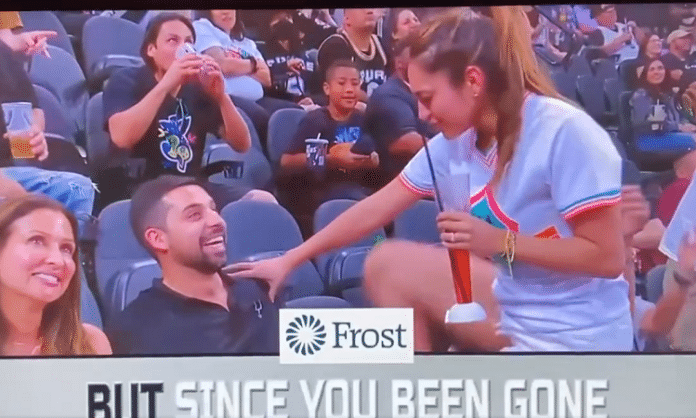 A winning performance at a Spurs win
While Fiesta San Antonio's first weekend was wrapping up the Spurs took on the Trailblazers at the AT&T Center. During the game one of the arena's cameras settled on a young woman in the crowd who was lip syncing and dancing in her seat to fellow Texan Kelly Clarkson's hit song "Since U Been Gone". When she noticed the camera the woman stood up and began dancing more and singing into her drink more energetically and really getting into the song. The captured video is going viral.
Watch the video here:
Meanwhile in San Antonio… pic.twitter.com/cm9InOlnsp

— Dan Le Batard Show with Stugotz (@LeBatardShow) April 4, 2022
The video was uploaded to Twitter by JuJu Gotti of the Le Batard Show an online podcast out of Miami, FL produced by Draft Kings.
The video got some great reactions from fellow San Antonioans and Texans
It's fiesta time in San Antonio. The majority of the city is drunk all the time.

— catarino donias (@elgato48) April 4, 2022
She probably had a good time at Fiesta which is minutes away from the AT&T Center. But even better now on the TL pic.twitter.com/Pi4IbZX4q2

— TheReal21_HumbleKid (@TheReal_21Kid) April 4, 2022
Probably pre-gamed at Fiesta. We are in the midst of our annual 2 week party.

— artmoreorless (@artmoreorless) April 4, 2022
And no this wasn't one of those staged events sports teams do to drive more awareness or for marketing, apparently fellow Spurs fans found her after the game and confirmed it was an authentic performance.
After the game, I met her & she said it was NOT staged. Her mom confirmed it too! pic.twitter.com/WIDgGnrhBB

— Martha (@zuritamom) April 4, 2022
The Spurs went on to beat the Portland Trailblazers 113-92 and got one step closer to making the NBA Playoffs.
---
Featured photo a screenshot of the video via the Dan Le Batard Show as embedded above