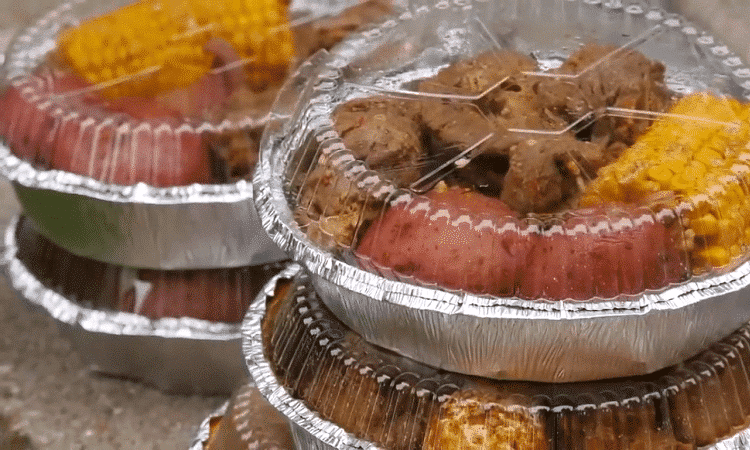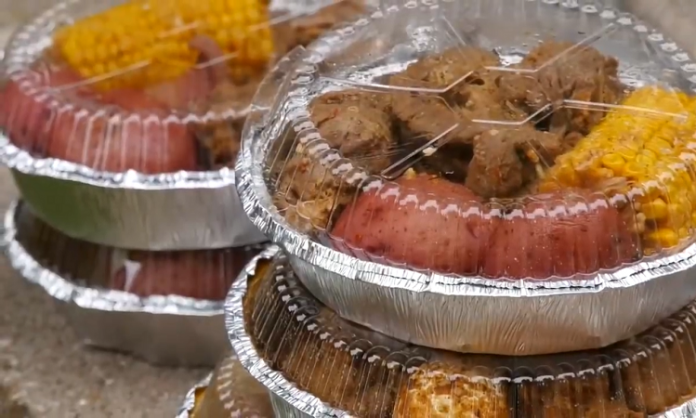 Former Dallas Cowboys player (and maybe future player?) handed out 500 meals over the weekend saying he wanted to do something from the heart as more and more Texans are forced to file for unemployment. The event appears to have taken place at a park in Farmers Branch, TX though we are not certain on the exact specifics of the location.
"I like being around good energy, everybody here is good energy." – Dez Bryant
A video posted to Dez Bryant's Instagram states that the meals were brought in from Spivey's Bistro in Houston, TX and comprised of Spivey's famous turkey necks. (editor's note: A check of Google Maps shows the only listing for Spivey's is a permanently closed nightclub and we have been unable to verify if the turkey necks are actually famous.)
In an interview with YouTube channel Axxiom during the event Dez states "I felt like it was needed and I wanted to do it, plus I like being around good energy, everybody here is good energy." a voice from off-screen shouts "He's ready to play, let em know you ready to play".
Dez has been seen working out with Dallas Cowboys Dak Prescott and Super Bowl MVP Patrick Mahomes during the off-season, though many sports pundits are uncertain if he'll be able to mount a come back to the NFL. The video ends with Dez saying that he is working towards a return this season.
"I'll be back" – Dez Bryant
The free meal event was not announced via any major media channels and was only promoted via Dez's own social media accounts. Still, from online video footage it appears a large number of Cowboys fans and families arrived for the free meals and a chance to get a Dez autograph (editor's note: estimated between 400 and 650 people). There was little to no social distancing from the online footage, but a large portion of the crowd did appear to be wearing face masks.
Video about this event from Axxiom:

Video about this event from NFL Daily:

Over Christmas Dez also showed off his charitable side when he joined with local rappers Yella Beezy and Trapboy Freddy to buy out all the toys at a Walmart in Oak Cliff to give to the less fortunate. Just like this event in Farmers Branch, Dez did not seek out media attention for it and it was only announced via his social media profiles and surfaced in a few YouTube videos.
Featured image a screenshot from the Axxiom YouTube video cited in the article