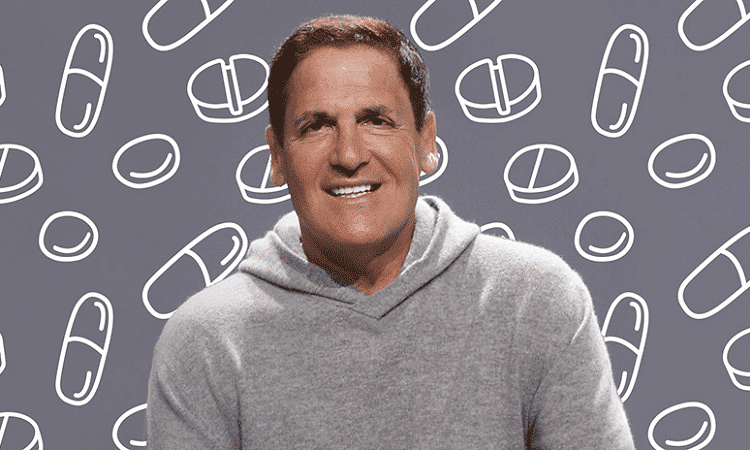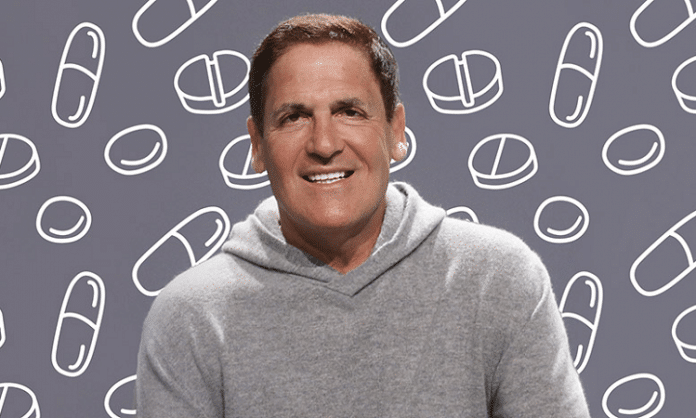 The war on high prescription drug prices is heating up
Yesterday the Mark Cuban Cost Plus Drug Company or MCCPDC for short (actually we just call it Cost Plus around these parts) announced that they added 84 more prescription drugs to their ultra low-cost service where the prices are cut nearly 78% to 99.5%.
🚨 We just added another 84 drugs to https://t.co/DbEuAEZQYV! 51 drugs were added last month. More coming soon! ˖ᐩ₊

Check the thread below to see the full list of drugs we added today👇

Or search all ~200 different generic medications we carry at https://t.co/jd1L0uo7G0

— Mark Cuban Cost Plus Drug Company (@costplusdrugs) April 14, 2022
The new drugs added to their service take their offering to over 200 prescription generic drugs. Making it possible for more Americans to get the medicines they need at the absolute lowest possible prices.
The announcement comes just 3 months after MCCPDC announced their operations started and are part of their ongoing ramp up to take on high drug prices which will ultimately end up with many of the generics being made here in Texas. Just last month the company added 51 drugs to the lineup and in September they plan on opening a factory in Dallas' Deep Ellum neighborhood.
Full list of the drugs addd to MCCPDC in April so far:
Amiodarone HCl 200mg
Amoxicillin (Trihydrate) 500mg
Anastrozole 1mg
Atomoxetine HCl 40mg
Azelastine HCl 0.05%
Azelastine HCl Nasal Spray 0.1%
Bupropion HCl 75mg
Carbamazepine 200mg
Cetirizine 10mg
Clindamycin Phosphate 1%
Clobetasol Propionate 0.05%
Clotrimazole 1%
Clotrimazole Betamethasone 1%/0.05%
Cyproheptadine HCl 4mg
Desmopressin Acetate 0.2mg
Doxycycline Monohydrate 100mg
Erythromycin Ointment 5mg/g
Fexofenadine HCl 180mg
Fluticasone-Salmeterol Aerosol Powder 250mcg/50mcg
Gemfibrozil 600mg
Haloperidol 5mg
Hydrocortisone Perianal 2.5%
Hydroxyzine HCL 50mg
Hydroxyzine HCl 10mg
Ketorolac Tromethamine 10mg
Labetalol HCl 200mg
Lansoprazole Delayed Release (DR) 30mg
Levocetirizine Dihydrochloride 5mg
Lidocaine 5% Patch
Lidocaine HCl 2%
Metoclopramide HCl 10mg
Metronidazole 500mg
Metronidazole 0.75%
Minocycline HCl 100mg
Mometasone Furoate 0.1%
Naltrexone HCl 50mg
Neomycin-Polymyxin-HC Otic Soln 1%
Neomycin-Polymyxin-Hydrocortisone Otic 3.5mg/mL 10000 Unit/mL 1%
Nitroglycerin SL 0.4mg
Norgestrel & Ethinyl Estradiol 0.3mg-30mcg
Nystatin 100000 units/g
Nystatin Topical Powder 100000 Unit/GM
Ofloxacin 0.3%
Ofloxacin otic 0.3%
Olanzapine 10mg
Olanzapine 15mg
Olanzapine 20mg
Olanzapine 5mg
Oxybutynin Chloride 5mg
Penicillin Potassium 500mg
Permethrin 5%
Pioglitazone HCl 30mg
Polymyxin B-Trimethoprim 10000 Unit/mL-0.1%
Prazosin HCL 1mg
Prazosin HCl 2mg
Rizatriptan Benzoate 10mg
Sumatriptan Succinate 25mg
Sumatriptan Succinate 50mg
Terbinafine HCl 250mg
Zonisamide 100mg
The company also added new strengths of medicines to their offerings including:
Levonorgestrel & Ethinyl Estradiol 0.15mg/30mcg
Norethindrone Ace & Ethinyl Estradiol 1mg/20mcg
Norethindrone Ace & Ethinyl Estradiol-FE 1.5mg/30mcg
Norgestimate-Ethinyl Estradiol 0.18-25/0.215-25/0.25-25 mg-mcg
Oxcarbazepine 150mg
Oxcarbazepine 600mg
Propranolol HCl 20mg
Quetiapine Fumarate 400mg
Risperidone 0.25mg
Risperidone 3mg
Risperidone 4mg
---
Featured photo via the Mark Cuban Cost Plus Drug Company