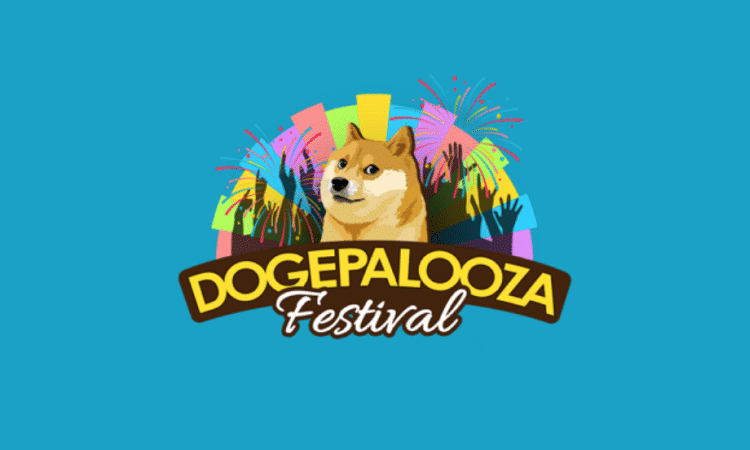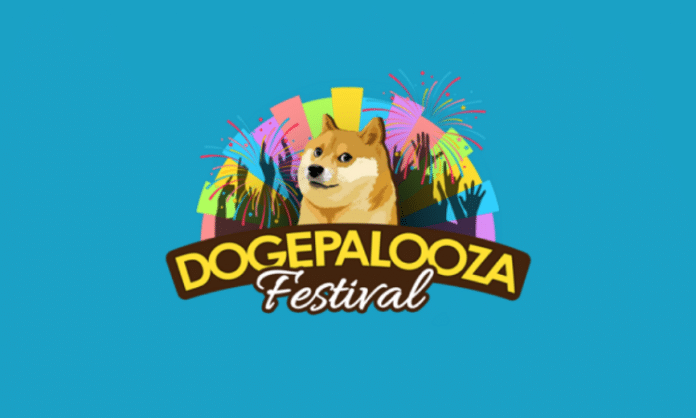 To the festival!
Dogecoin is a global meme cryptocurrency movement based on the "Doge" meme. Last year after being nothing but an online joke for years, the crypto took off when it was added to the trading app Robinhood.
Now Doge fans in Texas are throwing the biggest party for Dogecoin ever. They are calling it the "Dogepalooza Festival" and it takes place all day on Saturday April 23rd at Constellation Field in Sugar Land, TX.
The festival will have a main stage with a massive number of musical artists, DJ's, and other performers / entertainment throughout the day. The musical acts are mostly lesser known artists, many of which call Houston or the suburubs home, and it appears they will play an ecclectic variety of musical styles. Artists and entertainers performing at the Dogepalooza Festival include:
Dionne Warwick [R&B / Soul – Grammy Winner]
Damon Elliott (Dj Nomad) [Hip Hop / R&B – Grammy Winner]
White Sun [Reggae]
Lil Mook [Rap / Hip Hop]
Astro-cat [EDM DJ]
Simona [Pop]
Jason Dmore [Rap / Hip Hop]
Vel Lewis [Jazz]
Michael Garvin [Jazz / Pop Songwriter / Instrumentalist]
Mark Minard [Podcast Host / Author]
Eloisa Marchesoni [Crypto Expert / Speaker]
D. Bottz [Hip Hop / Producer]
Rothstein Beatz [Podcast Host / Producer]
Noxbond & Trill Will [Rap / Hip hop]
Dj Green Villain [Hip Hop DJ]
S0nny B0n0 [Rap / Hip Hop]
Talon Majors [Alternative / Pop]
Steve Cho [???]
4th Disciple [Rap / Hip Hop]
Killah Priest [Rap / Hip Hop]
Latasha Lee [Soul]
The Viking Vanguard [Ensemble Band (from Dulles High school)]
Blossom Nicole [Author / Poet]
Takia "tokey" Mitchell [Speaker / Cannabis]
Motion [Rap / Hip Hop]
Jahmaiki [Rap / Hip Hop]
Shipley [R&B]
AyLuhKey [Rap / Hip Hop]
Dflako [Latin / Pop]
Dash The G.O.A.T. [Rap / Hip Hop]
Kilometerz [Rap / Hip Hop]
Trealx [Hip Hop / R&B]
CA The Don [Rap / Hip Hop]
Gammy Gonzz [Hip Hop / EDM / Latin]
Q.cain & Tony G [Rap / Hip Hop]
Jay-von [Rap / Hip Hop]
My'key Iso [Rap / Hip Hop]
The event is being hosted / MC'd by Totally Randie from Houston Style Magazine.
If the location sounds familiar that is because this stadium is home to the new AAA baseball team the Sugar Land Space Cowboys who have a pretty awesome name.
According to the event website the festival will also include food and merchandise vendors as well as educational workshops on what Dogecoin is and how to use it.
"Specially designed as an innovative fun way to bring the Doge Community together to share their passion and love for Dogecoin. We will be giving back to the community by supporting and donating to both local & national charities." – Dogepalooza Website
Some of the proceeds from the event will be donated to various charities supported by the event organizers, though how much and how is not very clear.
Tickets to Dogepalooza Festival 2022 come with free parking and an NFT (i.e. Crypto Art) with 2 different levels for adults and kids pricing for families wanting to bring their kids too.
Ticket Pricing:
$65 General Admission – includes a 1 of 5,000 NFT and Free Parking
$150 VIP Ticket – includes a 1 of 500 VIP NFT and a 1 of 5000 NFT, VIP Area with a Bar & Bathrooms, and Free Parking
$25 Child Ticket – Ages 4-12
Free Child Ticket – Children 3 & Under
Vitals:
Get your tickets here: https://dogepalooza.com/
Address: 1 Stadium Dr, Sugar Land, TX 77498
Time gates open: Unknown
Parking: Free (included in ticket purchase)
Map to Dogepalooza Festival:

FAQ's
Question: What should I wear to a Dogecoin festival?
Answer: Best guess is most Dogecoiners will be wearing some sort of Dogecoin shirt or other crypto gear. We recommend a Dogecoin shirt from Texas-based Get Crypto Tees like the Dogecoin Nerd Tee. Ordering online may not deliver in time and we're not aware of any local shops selling crypto themed gear. You may just want to dress for the weather and buy something at the festival.
Question: Do I have to use Dogecoin at the festival?
Answer: No, according to the website their vendors will accept "all other currencies" by which we assume they mean good ol' USA bucks. You might even be able to pay in Republic of Texas notes, but they are probably more valuable than some festival food and shirt. Point is that at least for now even crypto-themed festivals are not rejecting users paying in dollars or with credit cards. You may want to try and use Dogecoin at the festival just to see what it's like.
Question: Will Elon Musk attend this festival?
Answer: We have no idea, but would probably say the odds are not in your favor.
Question: Will there be events for kids at this event?
Answer: Yes, we do believe they will have some kid friendly events, though we are not clear what those might be. There will be a VR game at the event called "DogemonGo" which appears to be a knock-off of Pokemon Go and that is pretty kid friendly.
Question: Is this an official Dogecoin event?
Answer: Does not seem like it. The founder of Dogecoin is no longer involved in the project and members of the community tend to do their own thing to support their meme crypto.
Question: Is this a dog / pet friendly event?
Answer: We are not certain, you should ask before buying a ticket.
Question: Will the Dogecoin supercar be there?
Answer: No idea, sorry.