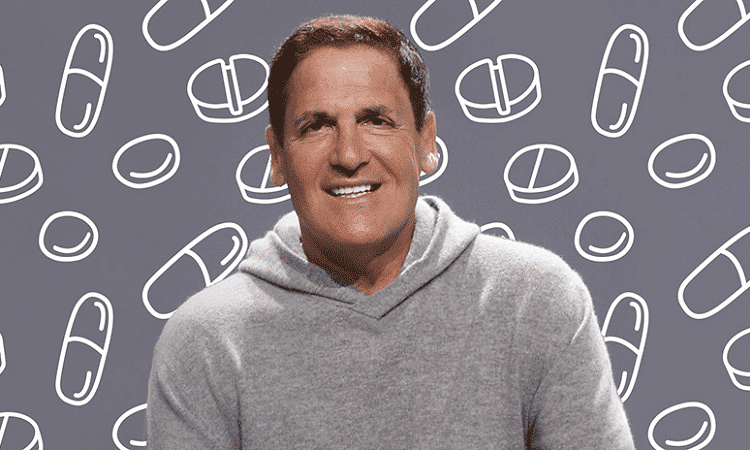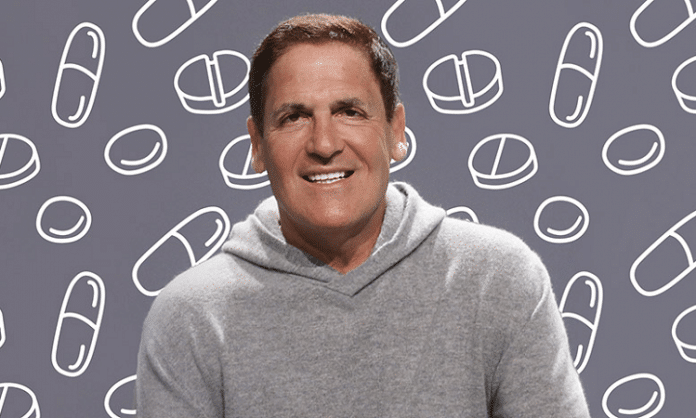 A healthcare revolution is starting right here in Texas thanks to Mark Cuban and Dr. Alex Oshmyansky
"Everyone should have safe, affordable medicines with transparent prices." – Mark Cuban
Mark Cuban's new online pharmacy promises extreme savings on generic prescription drugs charging the company's production costs plus a modest 15% markup. The pricing is radically transparent for consumers and cuts out the "middle men" businesses that help drive up the costs of generic prescrption drugs, which can end up costing American consumers hundreds of dollars per month for a single prescription. This flat-rate pricing will save pharmacy consumers up to 99.5% off of retail prices and up to 78% off of current lowest prices for the exact same prescription.
You can compare your generic prescriptions and calculate your savings on the Cost Plus Drug Company website here: https://costplusdrugs.com/
Soon the company will have a Deep Ellum Dallas-based manufacturing plant that Mark Cuban says will help them churn out even more prescription drugs, helping the company make generic drugs that others in the pharmaceutical industry refuse to due to lack of profit and helping health consumers save a bunch of money.
We will add them as quickly as we can. We are building a plant in Dallas so that we can do our own injectibles as well . https://t.co/h08SYvR3xJ

— Mark Cuban (@mcuban) January 22, 2022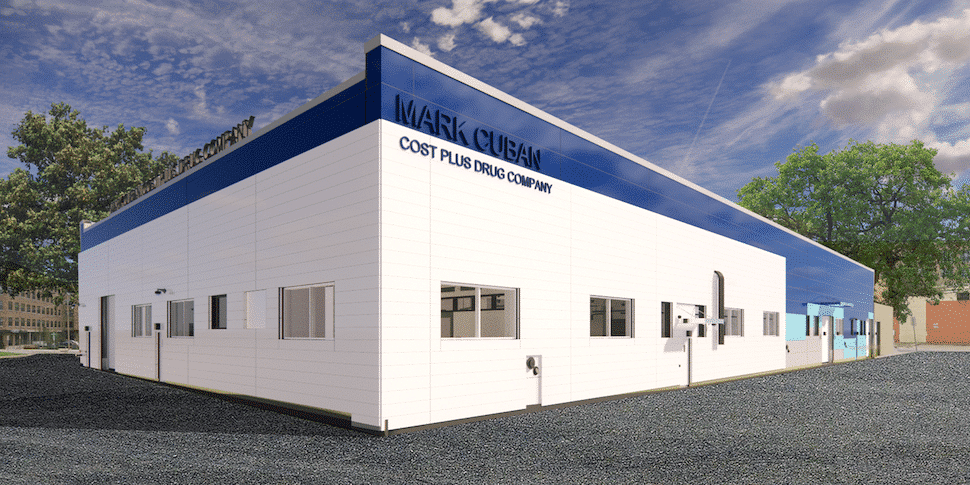 According to an article on Dallas Innovates (see "Thanks Y'all" below) the new drug plant will be a 22,000-square-foot building in Deep Ellum costing about $11 million to build. When it opens in September of this year the plant will employ 20 to 25 people then scale to upwards of 60 to 80 as production increases.
You might think this isn't a big deal, but the savings Cost Plus provides to consumers are staggering and people around the business and tech community are taking notice. Here's a tweet from California tech guru Garry Tan
This week Mark Cuban launched an online pharmacy that offers >100 generic drugs at a far more affordable and transparent price.

Leukemia treatment imatinib retails for $9,657 a month— Mark Cuban offers it at $47 per month.

A true healthcare upstart powered by @truepill_rx 🚀 https://t.co/aODwNv40S1

— Garry Tan 陈嘉兴 (@garrytan) January 23, 2022
And here are some of the cost differences between retail and Cost Plus pricing.
Imatinib
A treatment for leukemia.
Retail price – $9,657 per month
Lowest price that is not Cost Plus – $120 per month
Cost Plus' price- $47 per month
Mesalamine
A treatment for ulcerative colitis.
Retail price – $940 per month
Lowest price that is not Cost Plus – $102 per month
Cost Plus' price – $32.40 per month
Colchicine
A treatment for gout.
Retail price – $182 per month
Lowest price that is not Cost Plus – $32 per month
Cost Plus' price – $8.70 per month
Vancomycin
A treatment for colitis.
Retail price – $679.04 per month
Cost Plus' price – $32.10 per month
Albendazole
A treatment for tapeworms, roundworms, hookworms, and pinworms.
Retail price – $437.68 per month
Cost Plus' price – $33 per month
Lisinopril
A treatment for high blood pressure and heart failure.
Retail price – $24 per month
Cost Plus' price – $3.60 per month
Fluoxetine
A treatment for depression, obsessive-compulsive disorder, bulimia nervosa, and panic disorder.
Retail price – $22.94 per month
Cost Plus' price – $3.90 per month
When talking about the new pharmaceutical manufacturing plant, Dr. Alex Oshymysansky the co-founder and CEO of Cost Plus told Dallas Innovates:
"At our manufacturing plant, we'll be making drugs nobody else is willing to make at needed quantities due to a lack of profit. It will allow us to provide products which are in shortage and which otherwise have extremely high margins from manufacturers." – Alex Oshmyansky, co-founder and CEO of Mark Cuban Cost Plus Drug Company
This is nothing short of a revolution in the business of medicine and it's firmly being rooted here in Texas.
What Cost Plus Users Are Saying
These are (unverified) users talking about their experience with Cost Plus so far.
@mcuban My family member doesn't have their new insurance yet and needs a prescription filled. Pharmacy cost $2105.59 @costplusdrugs cost $11.10.

WTAF? Why does this country accept this as normal? Also, thank you for what you've done here. 😌 pic.twitter.com/IXyThskgEd

— Dr. Amy Weber-Salgo (@AmySalgo) April 14, 2022
my meds from @CVS, through my insurance @TuftsInsurance, are $75/month.

My meds through @costplusdrugs, without my insurance, are $12.07/month. And, they deliver.

if you need meds, check them out!!! https://t.co/SQmRtjhuLB

— 'tis moi 🌊😎💋🍷🌻🌻🌊 (@lessard_wendy) April 11, 2022
@costplusdrugs is, apparently, real.

I had my doubts but my prescription came today and it literally cost 12% of the price I was paying at the regular pharmacy. pic.twitter.com/7fKS8d05gu

— Mike (@IamMikeRobinson) February 12, 2022
@mcuban is helping me more than he knows. The drug I need to take daily costs me $400 WITH insurance. I'm lucky to pay $100+ using goodRX and through @costplusdrugs it is 1/4 that. Thank you for doing what no one else could!

— MKE Housewife (@whatKEZsays) January 30, 2022
holy shit… they have my depression meds for under $5. I've been paying over $200 for those alone.

— Jason (@JGfromOC) January 25, 2022
My hero! My meds $1,000 for 30. Mark Cuban $36 for 30! Aaaargh!

— Diane Miklasiewicz (@DianeM350Z) January 28, 2022
I had a medication go from $255 to $37. Amazing and grateful

— Grace, Faith & Hope (@SueUtton) January 27, 2022
My dad said he was paying $454 for a 30day script of #Tacrolimus at @cvspharmacy. Checked out @costplusdrugs and they sell it for $10 for same 30day script. Fuck #BigPharma seriously. Thank you pioneers like #MarkCuban

— Nick Miller (@Mick_Niller) January 27, 2022
This person deleted her tweet because she was upset that it promoted capitalism:
Mark Cuban is legit saving lives with his website. My dad's health insurance expired last month & its taking forever to get it renewed so I've been paying for all his meds out of pocket. He's on 9 different medications. This website reduced my biweekly bill from $477 to $33😭😭

— olayemi (@ddebss_) January 26, 2022
Thanks Y'all:
This article is partly based on and includes data from an article by journalist David Seely for Dallas Innovates. We included some pricing data from David's article and pulled a quote by the co-founder for the Mark Cuban Cost Plus Drug Company (Dr. Alex Oshymysansky). Read David's full article here for more insights and context: Mark Cuban Launches His Online Cost-Plus Pharmacy, Takes on Big Pharma with Low‑Cost Generics
Editor's Note: We used the name "Cost Plus" or "Cost Plus Drug Company" in lieu of the company's full name "Mark Cuban Cost Plus Drug Company" in order to make the article easier to read.
---
Featured photo via the Mark Cuban Cost Plus Drug Company