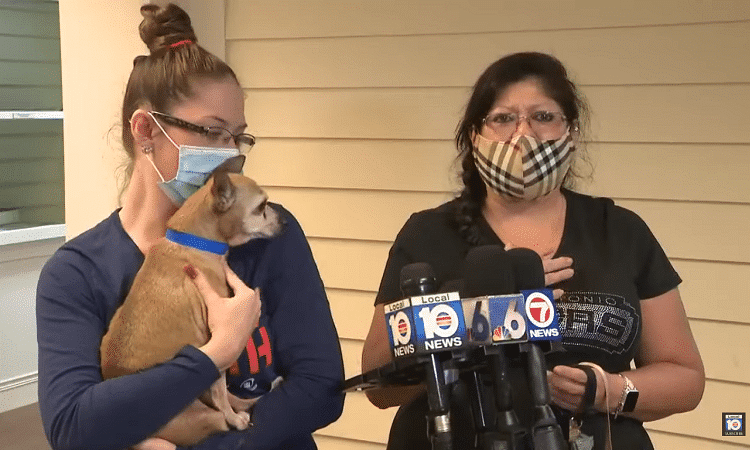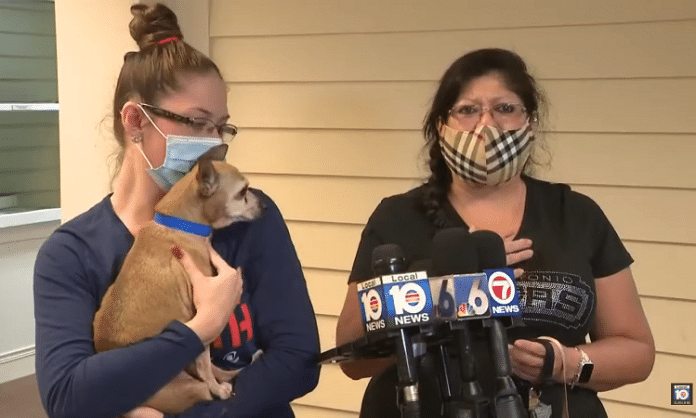 When their dog King went missing from their backyard in San Antonio six years ago, the Vasquez family was heartbroken.
They put up flyers and posted King's picture on social media, hoping someone would find their beloved chihuahua mix and bring him home. They even offered a reward for his safe return, but no one ever found him.
They thought that King was gone forever, until they got a call from The Humane Society of Broward County in Florida last month.
King had been surrendered by a woman who could no longer care for him due to health issues. She said she had gotten him from his previous owners six months ago.
Luckily the humane society was able to trace King back to the Vasquez family in San Antonio through his microchip.
When the family got the call that he had been found, they were shocked that he turned up 1,300 miles away and overjoyed that they would finally be able to reunite with him after all these years.
They drove 20 hours to Fort Lauderdale to pick King up. They said he looked the same as they remembered, just a little skinnier, which they planned to fix by feeding him plenty of treats!
We're so glad King is back with his family and wish them many more happy years together!
Video about the reunion

Featured image a screenshot from the WPLG ABC 10 video posted to YouTube (see above)