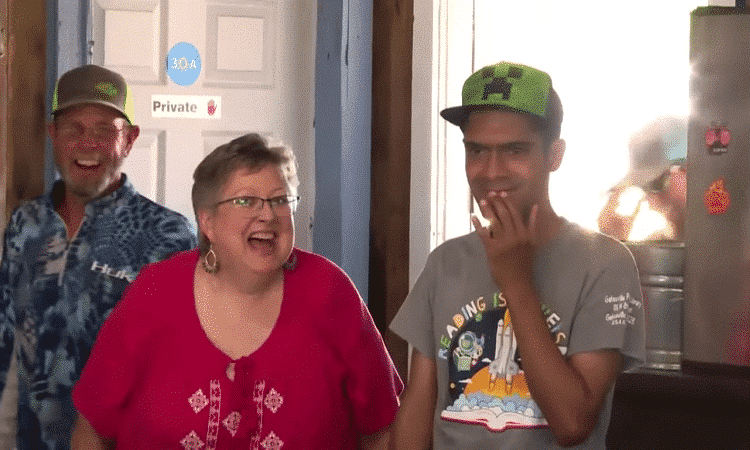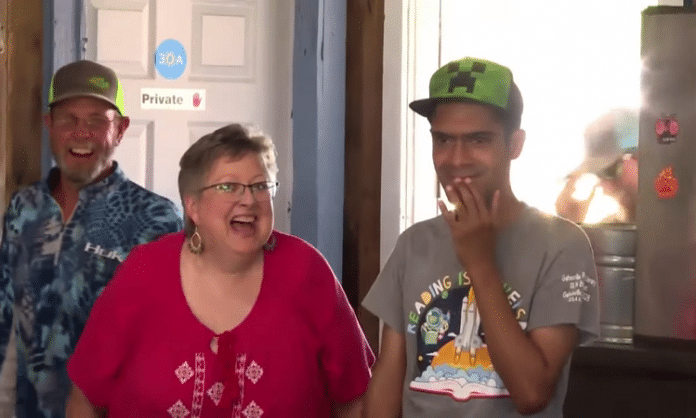 Texans care for other Texans. That's a fact.
Chris Barrington experienced this care for himself just a few months ago. Chris Barrington is a 30-year old Texan man with special needs, functioning at the cognitive level of a 6-year old. After he was found by the police wandering the streets, he was almost institutionalized but instead, he was given a second chance thanks to his former middle school teacher. 
A few months ago, Barrington's father became so ill that he was unable to move and could no longer care for Barrington. He ended up lost and roaming the streets of Gatesville, Texas (near Waco) for 2 days before being picked up by local police. Police tried to identify a caretaker for him but besides his father, he had no other family members. Barrington did remember one name though – Michell Girard – his former middle school teacher. 
Barrington and Girard had not been in contact for years yet when police brought Barrington to Girard's home, she was open and welcoming. She recalls speaking with police about Barrington's fate.
"I said, 'What happens if I don't take him? Will he get in a group home?' [And] they said no, he'd go into an institution. I said not on my watch he's not." – Michell Girard
And with that, Girard took him in. Following Barrington's father's death on August 1st, Girard has begun the process of gaining guardianship of Barrington. She has already emerged herself in the guardianship role and has given him his first birthday party ever. "He's never had a birthday present, a birthday party, he's never had Christmas, Thanksgiving, nothing," she said. "So this year is going to be full of firsts." For Girard, taking on this new role was easy.
"He deserves a good life." – Michell Girard
It's people like school teacher Michell Girard that showcase what Texas is really about – caring for our neighbors. This shows that one person can change someone's life for the better. Thanks for being a great Texan Michell.
Watch the news coverage below – From ABC News