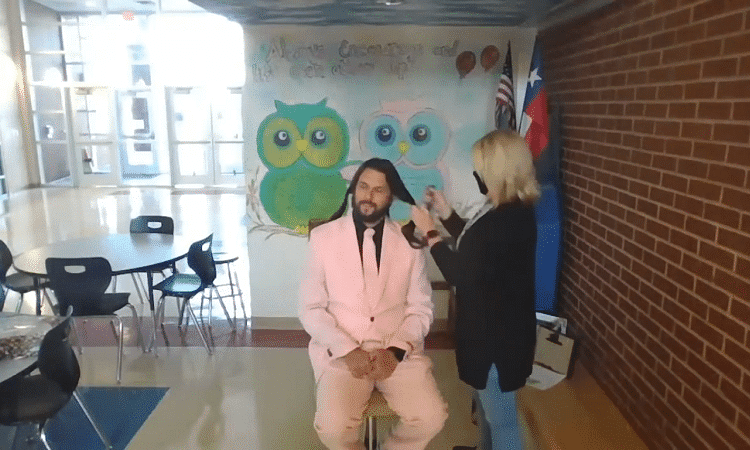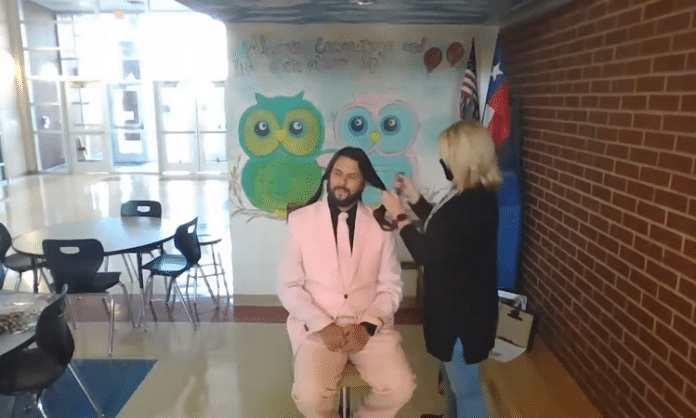 Brent Caldwell, a teacher at Lake Pointe Elementary in Fort Worth, is always trying to find ways to spread positivity and inspire his students.
Three years ago, Mr. Caldwell donated 14 inches of his long locks to a nonprofit called Hair We Share. They make wigs for people who have lost their own hair due to medical conditions.
Now that his hair has grown out again, he decided to make another donation to teach his students the importance of helping others.
To get his students involved, Mr. Caldwell livestreamed his haircut during Lake Pointe's virtual morning announcements in October. He also worked to raise money for Hair We Share so they can give even more wigs to people in need.
Mr. Caldwell's good deed is part of a larger initiative at Lake Pointe called the Acts of Kindness project.
Since 2015, students and teachers have been trying to complete as many good deeds as they can.
So far, they've carried out over six million acts of kindness and hope to bring their total up to ten million by the end of the school year.
With Mr. Caldwell's good deed as an example, we're sure that they'll be able to reach and even exceed their goal!
Video of Mr. Caldwell's hair donation

Featured image a screenshot from a YouTube video uploaded by Eagle Mountain-Saginaw Independent School District