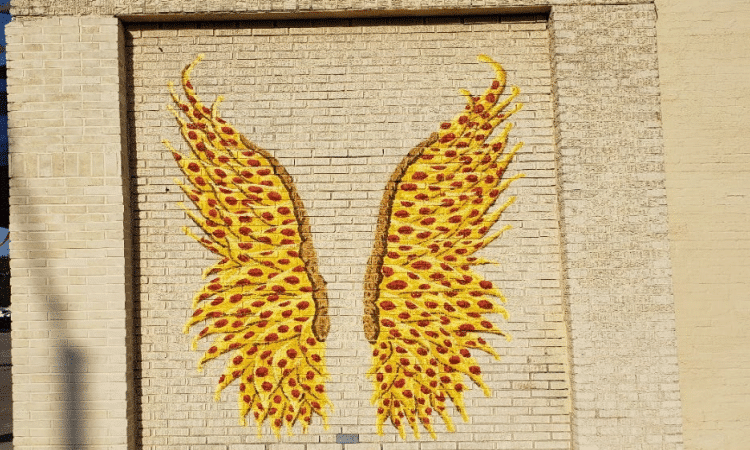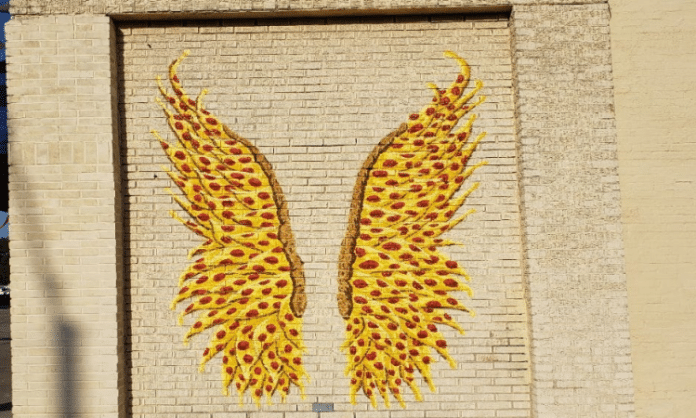 Garland has some amazing sculptures and murals on its public art walking tour, including these painted angel wings. They're made of one of the tastiest foods on Earth—pepperoni pizza slices!
This funky mural was installed in 2019 and is the brainchild of artist Cody Bednarz.
It's affectionately called "pizza wings" and "#MEwings" by locals, and is the perfect place for 'za lovers to take some selfies for Instagram.
Pizza wings is the fourth stop on the art walk and is conveniently located on the side of Millhouse Pizzeria and Stage on Main Street, so you can stop in for a couple of to go slices after your pizza wings photoshoot.
Make sure you tag your selfies with #ARTlandTX and #MYGarland to support Garland's local art scene!
Address: 532 Main Street, Garland, Texas
Map to The Millhouse Pizzeria And Stage (home of the Pizza Wings mural)