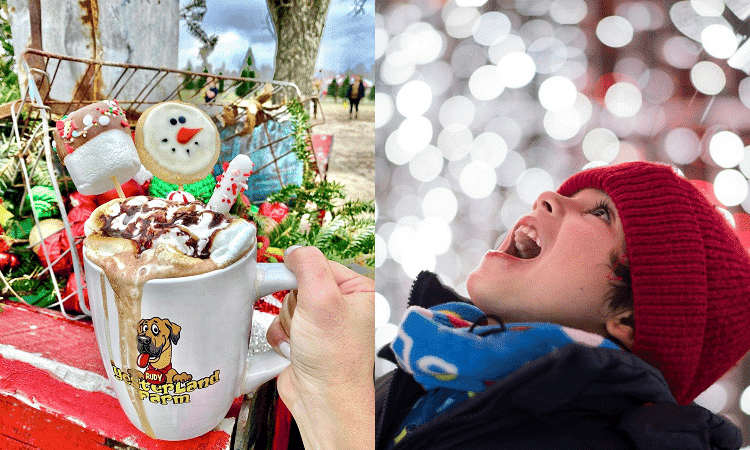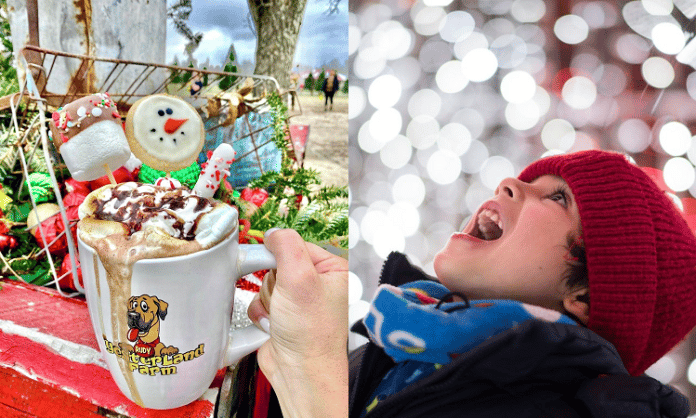 Out past DFW down 20 HWY in East Texas near Canton, TX resides a favorite spot for local families to take their kids – YesterLand Farm. And, right now it's a magical Christmas wonderland for everyone to enjoy.
YesterLand Farm started out life in the mid-1990's when the founders started planting pine trees and in the year 2000 it took on life as the Canton Christmas Tree Farm. To help sell the trees every year the family added more features to the farm including hay rides, barrel train rides, school field trips, and several mechanical amusement rides. In 2005 the farm upgraded by offering a pumpkin patch, then they added an annual Christmas Carnival, and this year they have added something else – a Christmas Light experience. All of this makes YesterLand farm a must-visit attraction for Texans in the area, especially families looking for great holiday experiences.
The farm's transformation from a fall themed pumpkin patch into a Christmas wonderland starts right after Thanksgiving running from November 25th to the 27th, then taking a brief pause and running from December 2nd to December 18th.
The Christmas Carnival includes a lot of fun stuff including:
Photos with Santa
Christmas / Winter themed food and drink
Christmas Wagon Ride
Christmas Light Experience (new for 2022)
And so much more.
Vitals:
Address: 15410 Interstate 20, Canton, TX 75103
Online Price: $22.95
At Gate Price: $29.95
Tickets: https://www.yesterlandfarm.com/christmas-pricing
Map to YesterLand Farm:

---
Featured photo a compilation of photos via the YesterLand Farm Instagram