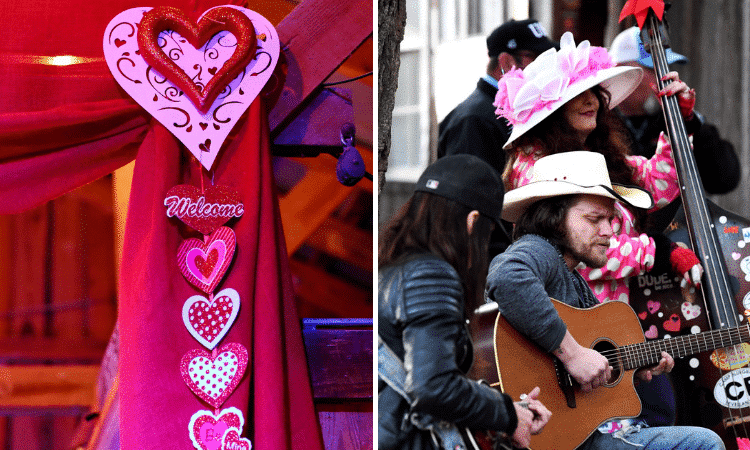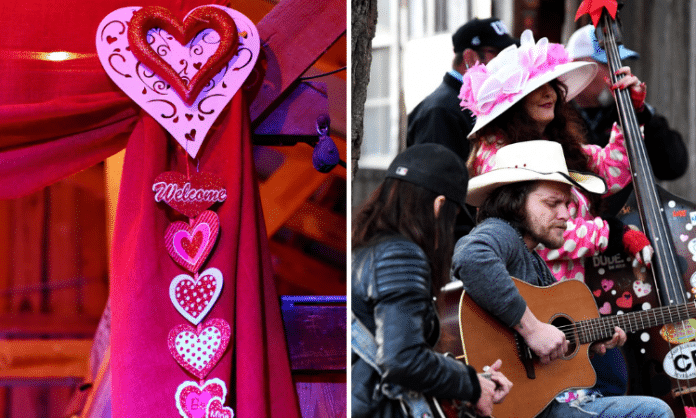 Celebrate Valentine's Day weekend with your loved one for this 2-day event combo – back from a year long break!
The time of the year to get back to the "basics of love" has come! Make your Valentine's Day celebration this year extra special with a show and a ball. Bring your special someone to Fredericksburg to join the 47th Luckenbach Hug-in, Give Me More Kisses show, and Valentine's Ball this weekend!
Spend your weekend with your loved one starting with an amazing show on Friday night followed by a Valentine Ball Saturday. So come get your heart on with this event! Details below.
Overview:
When: Friday, February 11, 2022 to Saturday, February 12, 2022

Friday 11th – Give Me More Kisses Show
Saturday 12th – Valentine Ball

Time: 8:00 PM to 11:00 PM. Doors open at 7PM.
Where: 412 Luckenbach Town Loop, Fredericksburg, Texas 78624
Price:

$25 per person on February 11
$25 per person on February 12

To buy tickets, first decide which date you'd like to go.
For more information, you can visit the event website here. or check out the Facebook event.
Sadly, due to the circumstances caused by COVID-19, there will be no camping (hug-in) this year. However, this will not make your experience less fun and special. So grab your tickets now before the limited slots get sold out.
We hope you have a (Valentine) ball!
---
Featured image credit: Luckenbach Texas Facebook