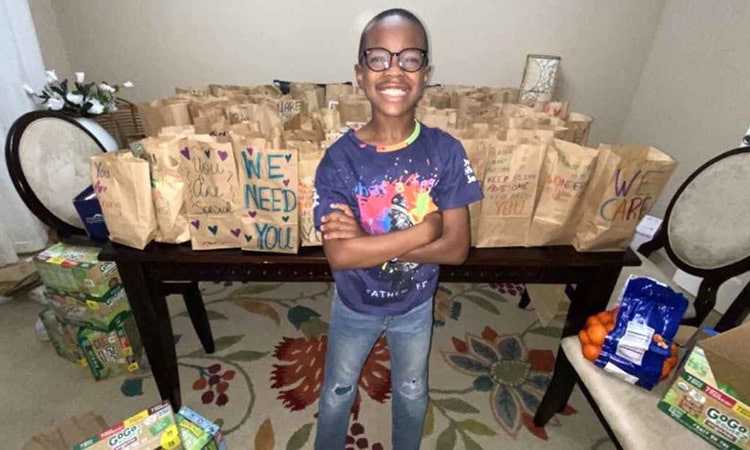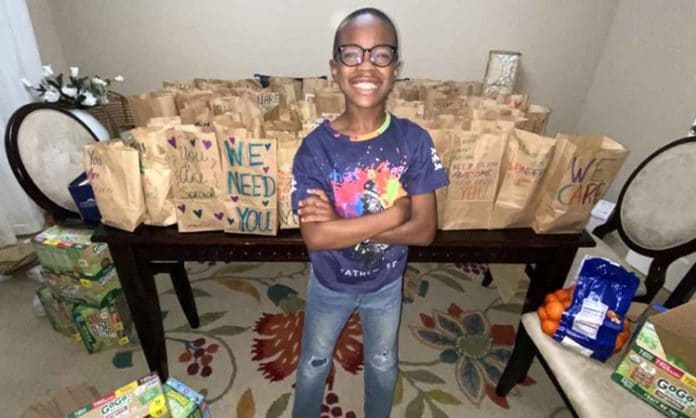 Orion Jean, a 5th grader from Chisholm Ridge Elementary school in Fort Worth, is on a mission to spread kindness by running a food drive for people facing hunger.
He hopes to give away 100,000 meals to those in the North Texas region that are in need before Thanksgiving this year, which is a very ambitious and generous goal. If anyone can do it, though, it's Orion!
At just 10 years old, he's already a fundraising expert.
This fall, he ran a toy drive that collected more than 500 toys for hospitalized children.
The fundraiser received national media attention and a donation from toy company Melissa and Doug. With their help, Orion was able to give away more toys than he had planned and bring lots of smiles to children in need.
We're sure his current fundraiser will be just as successful as his last!
He's already received 37,000 meals from people around Texas and is hoping to collect even more lunches at his next event on November 21st.
If you want to participate in this ambition giving project, you can bring your donations to the following places around the North Texas region; City Works in Frisco, Rock Fish in Richardson, or On the Border in Rockwall from 9 AM to 11 AM.
You can also drop off meals at the Social House in Forth Worth between 8 AM and 10 AM.
Orion asks that you pack your lunch in a brown paper bag and write a positive message on the front. Something like "You Got This" or "Everything is Ok" or "You Are Loved".
The meal you drop off should include:
A bottle of water
One apple or two tangerines in a Ziploc bag
One granola bar
One cup of applesauce or a tuna pouch
Orion's positivity and generosity has truly inspired us. We hope that his next event brings in lots of donations and helps him achieve his goal!
Website: https://www.racetokindness.com/event-details