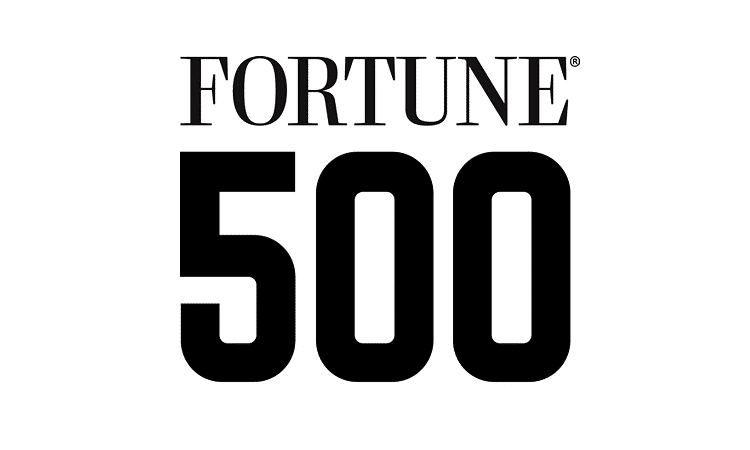 Texas is now the nation's leading powerhouse state in one key category – the number of Fortune 500 companies that call the state home. When the 2022 edition of the Fortune 500 was released this week it showed Texas with 53 of the top 500 companies headquartered here, edging out California (52) and New York (48).
Over the past several years businesses have moved their corporate home offices to Texas in increasing numbers, which helped with this years feat. The newcomer businesses that also landed in the top 500 include: Tesla, Oracle, Charles Schwab, Hewlett Packard Enterprise, and CBRE.
According to Frank Holmes, a Forbes contributing writer, the process of companies leaving their homes to come to Texas isn't over yet either. He writes:
"This is no accident. As I like to say, money flows where it's respected most. If that's true, then we should continue to see Texas, which has among the most business-friendly policies in the U.S., take additional market share of corporate headquarters away from other states."
Indeed there are murmurs and rumors galore reaching my inbox on a near weekly basis about othe current Fortune 500 companies that are supposedly in the planning stages to adopt Texas as their new home.
Of course as with any major event the surge in new HQ's has also caused other issues in Texas such as increasingly long traffic jams, a heavy burden on our electrical grid, and the current housing price bubble which is impacting me on a very personal level.
If California and New York keep chasing away their businesses, don't be surprised if they keep coming here and Texas keeps winning.
Full list of businesses headquartered in Texas that made the 2022 Fortune 500 list:
Exxon Mobil – 6
McKesson – 9
AT&T – 13
Phillips 66 – 29
Valero Energy – 30
Dell Technologies – 31
Energy Transfer – 54
Tesla – 65
Sysco – 70
ConocoPhillips – 77
Plains GP Holdings – 88
Enterprise Products Partners – 89
Oracle – 91
USAA – 96
American Airlines Group – 114
Hewlett Packard Enterprise – 123
D.R. Horton – 124
CBRE Group – 126
NRG Energy – 133
Occidental Petroleum – 135
Baker Hughes – 170
Builders FirstSource – 176
Tenet Healthcare – 181
Kimberly-Clark – 182
Charles Schwab – 188
EOG Resources – 193
HF Sinclair – 197
Texas Instruments – 198
Waste Management – 203
Targa Resources – 216
Kinder Morgan – 223
Cheniere Energy – 233
Southwest Airlines – 234
Halliburton – 241
Pioneer Natural Resources – 248
Fluor – 259
AECOM – 260
Jacobs Engineering Group – 262
Group 1 Automotive – 273
Quanta Services – 285
Vistra – 315
Westlake – 320
Yum China Holdings – 359
Celanese – 406
Huntsman – 410
CenterPoint Energy – 414
APA – 431
KBR – 460
Diamondback Energy – 479
Academy Sports and Outdoors – 481
Commercial Metals – 484
EnLink Midstream – 485
Southwestern Energy – 486