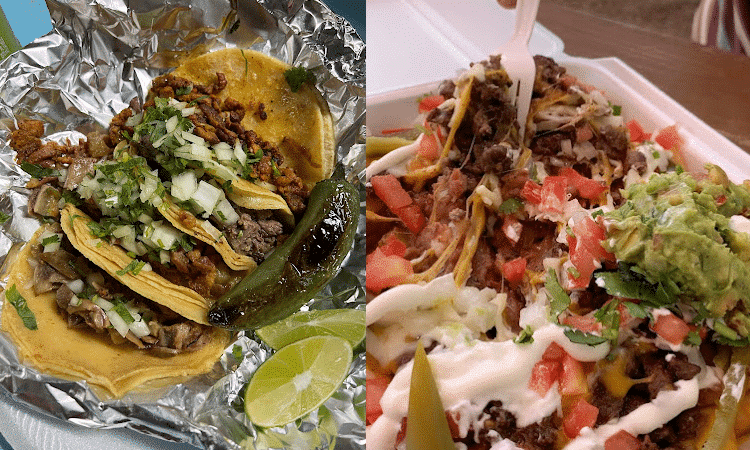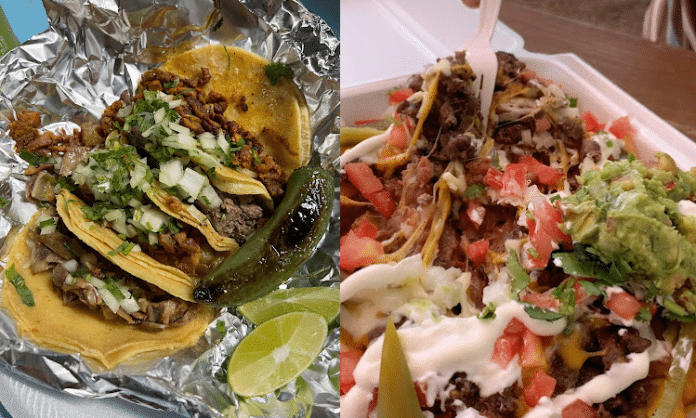 Get your taco fix in Austin — the number one taco city in the United States!
With a rich history of influence from Mexican traditions, tacos are a significant part of American cuisine and a much-loved dish in homes and restaurants nationwide. According to NationalTacoDay.com, Americans eat more than four billion tacos yearly. Taco enthusiasts are passionate about this crunchy and delicious food, so read on to discover which American cities are ranked the highest for tacos and taco restaurants.
Seen as a food paradise, Austin was ranked the number one city for tacos for the second year in a row by a recent Real Estate Witch study that ranked the top 50 cities for tacos in America. Austin's long-time rival, San Antonio, ranked fourth, behind San Jose, California, and Las Vegas, Nevada.
Austin had the highest percentage of restaurants that are taco places at 7.4%, while San Antonio came in at 5.2%. Despite falling behind in rankings, San Antonio's "taco passion" was rated at 100 above Austin's 96. They were also listed as more affordable over Austin.
Texas had three cities in the top 15, with Houston landing at 10 and Dallas at 20.
The rankings were based on taco restaurants per 100,000 residents, average Yelp star rating, average cost of taco supplies, and other factors.
How does your city rank? Below are the top 10 best cities for tacos in the U.S.
Austin, TX
San Jose, CA
Las Vegas, NV
San Antonio, TX
San Diego, CA
Los Angeles, CA
Phoenix, AZ
Riverside, CA
Denver, CO
Houston, TX
To determine the best cities for taco lovers across the nation, data came from the U.S. Census, U.S. Bureau of Labor Statistics, Yelp, Numbeo, and Google Trends.
Here's some taco city fun facts:
Austin is America's best taco city, while Cleveland ranks at number 50.
Austin has the highest percentage of taco restaurants — 7.4%.
California is the best state for tacos, with four cities in our top 15.
San Jose, California, has the most taco restaurants per 100,000 residents (8.2), while Memphis has the fewest (0.4).
According to Yelp, Las Vegas has the highest-rated taco restaurant, with an average rating of 4.36, while Buffalo has the lowest (3.55).
The most affordable city based on the cost of making tacos weekly for a month is Richmond, Virginia ($18.33), while the least affordable is San Francisco ($32.79).
As our worst city for taco places, Cleveland has only one taco place per 100,000 residents, 91% fewer than the average city (2.3).
San Antonio has the most taco passion, based on Google search trends.
San Antonio is the No. 1 city for birria tacos, Los Angeles is No. 1 for carnitas tacos, and San Diego is No. 1 for fish tacos, based on Google Trends.
What's cool about the taco crown in Austin? With 0.038 taco restaurants per square mile, Austin surpasses the average city in the study (0.017) by a whopping 128%.
The city's dedication to all things tacos is highlighted by its Google Trends score of 95.9 out of 100, a eye-opening 55% higher than the average city in our study (61.7). What's amazing is 7.4% of all restaurants in Austin are dedicated to tacos, an exceptional 172% higher than the average city (2.7%).
The tacos in Austin are very well-rated. The city has an average Yelp rating of 4.31 — 6% higher than the average city in our study (4.07).
So, if you are craving tacos in Austin, where do you go? Highly rated taco spots are Palo Seco and El Primo.
Austin might be the #1 ranked city for tacos, but that doesn't mean we can't make jokes. Here's a recent meme about Austin Taco trucks

---
Featured photo a compilation of photos from Las Trancas Taco Stand (left) and Granny's Tacos (right) Google Business profiles