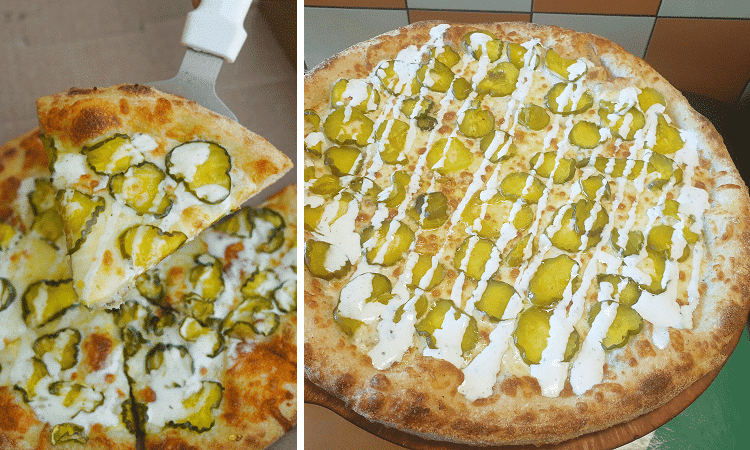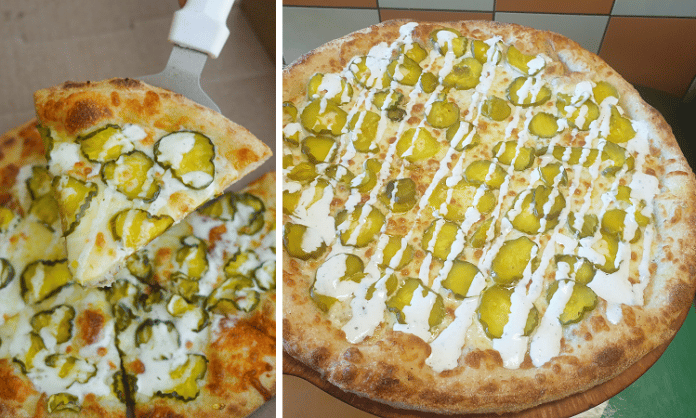 Pickles > Pineapples
A small family-owned pizzeria in Fort Worth has Texans going crazy for their dill pickle pizza.
Pizza Buzz is located in North Fort Worth just off Denton Highway near Watauga and is ran by the small family that founded it – father Jignesh (Jay), wife Manisha, and their two children, Dylan and Veera. The locally owned and operated establishment built a following during the COVID-19 pandemic and became known in the local area for their high-quality ingredients and selection of unique pizzas, with one standing out the most – the Pickle Pizza.
What started as a local pizzeria business trying out a new pizza for their customers is quickly turning into a must-visit destination for pickle loving Texans across the state. With some driving several hours just to give it a try.
The pickle pizza was added as a temporary item in December of 2021 and was so popular with customers that the restaurant kept on serving it up until finally it was made an official permanent part of the Pizza Buzz menu on February 25th, 2022.
Yeah pickle fans, it's another win for y'all.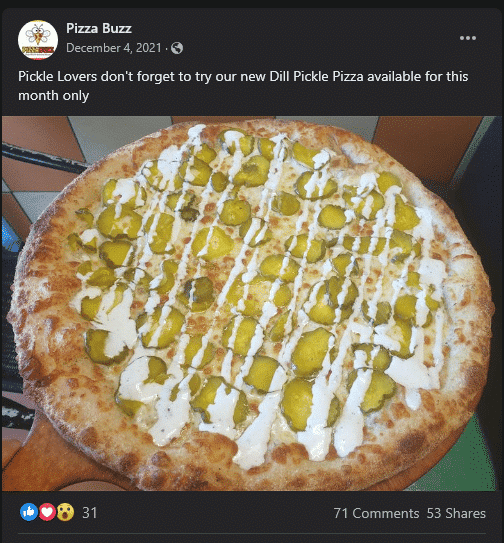 Pizza Buzz has more than the most delicious pickle pizza in Texas, they also have traditional pizzas and several non-traditional ones like Elote Pizza, Al Pastor Pizza, and Chicken Tandoori Pizza.
Check out their website: https://pizzabuzz.com/
Address: 5418 Basswood Blvd, Fort Worth, TX 76137
Map to Pizza Buzz:

Pairing Idea:
Pair up a take out order of the pickle pizza with a Best Maid pickle beer from Martin House Brewery, which is also in Fort Worth.
---
Featured photo a compilation of photos via Pizza Buzz