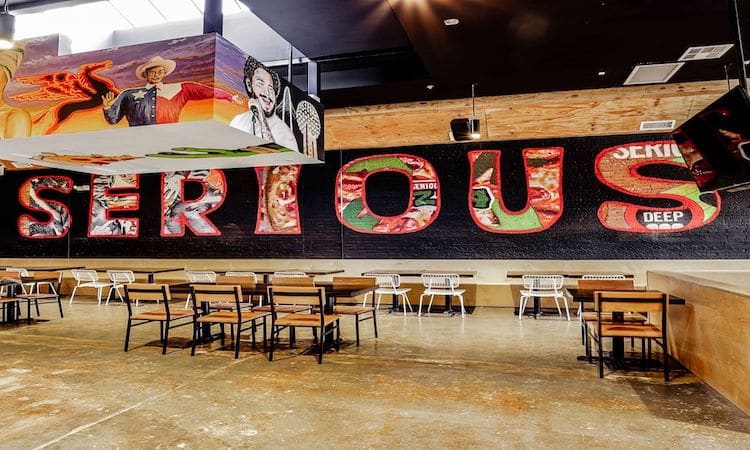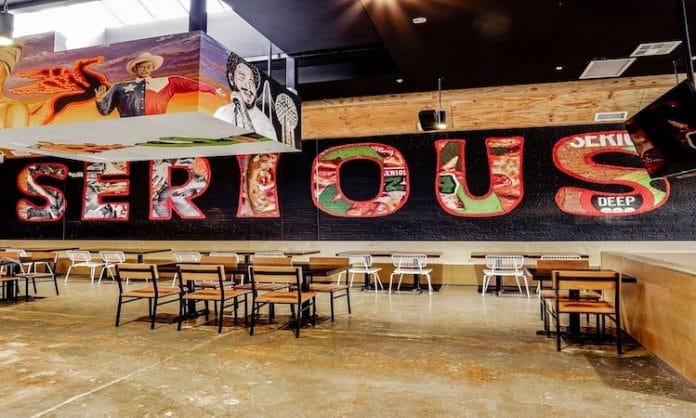 The iconic Pizzeria in Deep Ellum is finally back!
After a year of remodeling and improving the restaurant, Serious Pizza has opend back up with a variety of new additions for customers to enjoy. Fear not, They still have their famous 30-inch pizzas. 
New Additions:
150 additional seats

Expanded bar

A floating DJ booth

Merchandise such as shirts, hoodies, and hats

Floor Captain to ensure good service

TV screens that show sporting events, movies, and funny clips
Why so much change? The Deep Ellum pizza staple was taken over by a new owner. Milkshake Concepts is a Dallas-based experiential hospitality group that is responsible for some of the most influential restaurants and nightlife in the area. They acquired Serious Pizza late in 2019 and have been working towards its resurrection ever since. Now that they've opened back up, the changes have truly enhanced the atmosphere and experience for a customer looking to have a fun Saturday night in the city.
As Milkshake Concepts developed these new features during the renovation, they made sure to keep some old fan favorites. The sizes of the pizzas remain the same as it was before. Who wouldn't love the idea of eating either an 18 inch, 24 inch, or a massive 30 inch pizza with all of their friends and family? Serious Pizza also kept their culture of playing loud and fun music. The idea behind this is to allow the customers to feel lively and excited before they even taste the food. The last, and possibly most important, feature that that has remained is the late-night hours. Feel free to go bar hopping before eating delicious food after midnight! All of these aspects are what made the brand a Dallas classic to begin with and Milkshake Concepts has done a great job on building around them.
The best time to stop by and enjoy a seriously large pizza is on the weekend. A live DJ will perform on Friday and Saturday nights and the restaurant will be energetic with an edgy vibe. They are open from 11 AM to 3 AM on these 2 days which gives time for people who want to explore the downtown area before grabbing a bite.