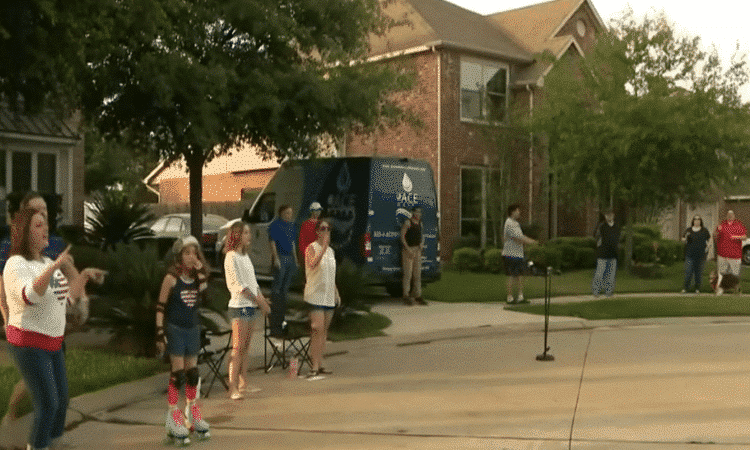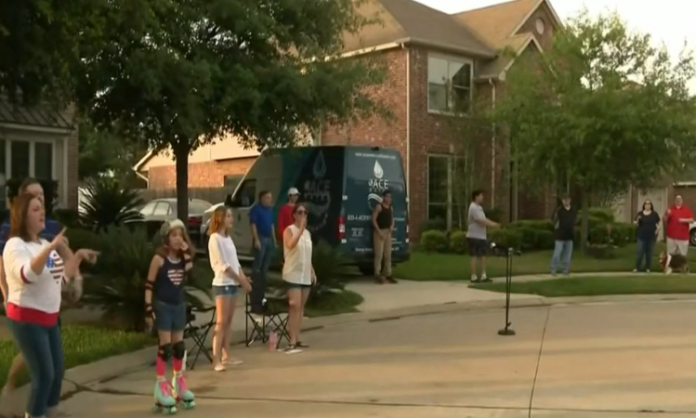 "People really want to stand together, and be together as Texans." 
No truer words have been said. Even in these tough times of social distancing, this neighborhood in Katy, Texas found a way to come together while maintaining safe distancing standards.
Any true Texan cannot resist finishing the phrase  "The stars at night are big and bright," …….👏👏👏 deep in the heart of Texas!  See? Even I couldn't leave it unfinished.
This Katy neighborhood decided to sing this unifying song together separately (talk about an oxymoron). One couple in the neighborhood said that this sing-along is "a great idea" as they were "tired of being cooped up inside but yet [they] still gotta be safe." Even though this couple is not able to see their parents that also live in Texas, singing this song with their neighbors helped raise their spirits.
Texan Beth Cruikshank organized the whole thing because she believed in the resonant and hopeful meaning behind the song. She knew that this song could bring the neighborhood together (while maintaining the six-foot social distancing rule of course).
"So many people are coming together trying to find a connection because we've lost our connection with other people,"  – Beth Cruikshank
Times are tough but Texans are tougher. Just because we are social distancing doesn't mean we cannot connect socially with others (just maintain at least 6 feet please). Stay safe y'all!
Watch the video via KPRC 2 Click2Houston on YouTube