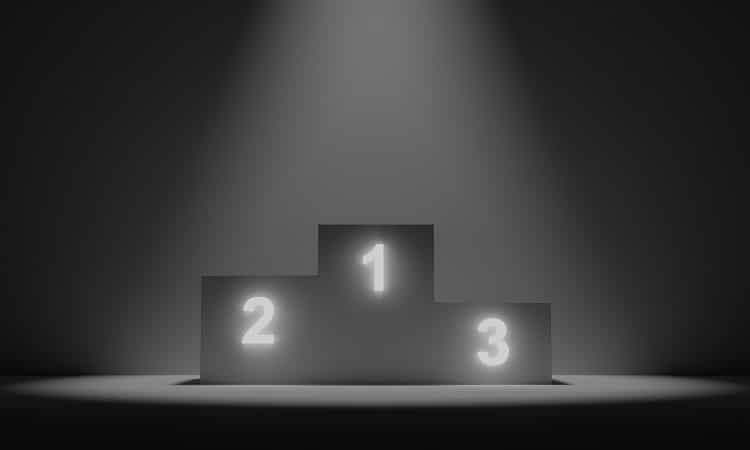 This was an incredibly challenging task, there is a lot of junk, spam, and scams to fight through.
Contents
Introduction
The Best SEOs in Texas
How Much Does Hiring an SEO in Texas Cost?
How to Tell if an SEO is a Scammer
How to Hire a Texas SEO
Methodology
Introduction
Our readers asked us to investigate and find the best SEOs that are actually located in the state of Texas.
Our researchers learned a lot about this niche marketing position during our research for this list including; having good SEO is practically a necessity for all businesses in Texas, finding a good or trustworthy SEO to work with can be extremely difficult, systems designed to highlight local SEO consultants frequently highlight spammers and scammers from overseas or other parts of the country instead, many businesses that sell SEO do not do actual SEO work, there are seemingly thousands of unscrupulous vendors in the space that make very attractive promises but ultimately leave clients hanging.
Our researchers determined it would be best to find as many SEOs based in Texas as possible, then to list only those that had what appeared to be credible evidence of their knowledge. This was a harrowing task as many SEOs claiming to live or work in Texas currently actually live in other locations, one such SEO used to be a resident of a major Texas city but moved to California years ago (yuck) and conducts their business via web-based video calls. Where possible we also wanted to list out the current employer for an SEO, their current disposition, and any specialty they might be best known for.
There's another final twist to SEOs. Some of them work for companies (known as "in-house" or "brand side"), some of them work for marketing agencies of varying sizes, some of them work as freelancers, some of them only offer or specialize in a niche service, some of them work as auditors only, and some of them only offer consulting. That means if you're trying to hire one of the best SEOs in Texas, you may not be able to or as they told us the industry calls it "it's a bad fit".
This list should be considered thorough but in no way totally complete since SEO has a lower barrier to entry than other professional occupations where most anyone can learn the discipline and claim to be at least somewhat knowledgeable or even an expert without a formal education, cerfitication, or governing body of any kind.
The Best SEOs in Texas
If you're looking for an SEO to hire, we have provided links to the websites of agencies, consultants, and freelancers. In-house SEOs do not have links but you can probably find them easily on LinkedIn, Twitter, or Facebook.
1. Christine Churchill
One of the first SEOs in the world and a renowned speaker on SEO topics. Christine's company started offering SEO services 2003.
City: Lucas, TX
Company: Key Relevance
Website: https://www.keyrelevance.com/
Type: Agency and Consultant
2. Greg Gifford
Greg is a brilliant local SEO most well-known for his engaging topical presentations using movie quotes and scenes to help highlight the points he makes. He spent years doing SEO for clients of Plano-based AutoRevo then as the Vice President of Search for DealerOn, and today serves as the Vice President of Search at SearchLab Digital, Inc. based in Chicago, IL.
City: Dallas, TX
Company: SearchLab Digital
Website: https://searchlabdigital.com/
Type: Agency
3. Brett Tabke
Brett is the founder of Pubcon, a series of conferences that focus on SEO topics as well as other digital marketing topics. He is also the founder of WebmasterWorld, an online forum where SEOs discuss various topics. While it's highly unlikely that you can hire Brett as a consultant or in-house hire, our researchers felt he deserved an inclusion on this list.
City: Austin, TX
Company: Pubcon
Website: n/a
Type: n/a – Conference Organizer
4. Keith Goode
Keith has a storied history of performing SEO at major tech companies including IBM, DELL, and seoClarity. During our team's research he left IBM for his new role as Principal SEO Product Manager with Cox Automotive in Atlanta.
City: Austin, TX
Company: Cox Automotive
Website: n/a
Type: In-house
5. Joe Youngblood
Joe runs a medium-sized SEO agency located in North Dallas. Our researchers were able to find documents showing his work going back at least over a decade across various industries including real estate, tech startups, travel, and more. His agency gets high marks for ranking well on various keywords, conducting unique research into SEO, and openly sharing quite a bit of knowledge about SEO publicly and freely. His agency offers a Free SEO Review which our research team found incredibly englightening and useful.
City: Dallas, TX
Company: Joe Youngblood SEO & Digital Marketing Consulting
Website: https://www.joeyoungblood.com/
Type: Agency and Consultant
6. Shelly Fagin
Shelly is a fantastic SEO that was recently with publicly traded SEMrush before moving to a new position as Senior SEO Product Manager at Atlanta-based Cox Automotive.
City: Houston, TX
Company: Cox Automotive
Website: n/a
Type: In-house
7. Steven Kang
Founder of the SEO Signals Lab Facebook group and well-known SEO meme maker. While it is evidently clear that Steven knows his stuff and is likely available for hire, we aren't entirely sure where to send you to reach out to him. If you're interested in learning more about Steven we suggest trying his Facebook Group "SEO Signals Lab".
City: Mansfield, TX
Company: SEO Signals Lab
Website: unknown
Type: unknown
8. Tony Wright
Original member of DFWSEM and long-time public relations / SEO consultant to major Dallas area brands. Tony is a stalwart component of the Dallas area SEO community.
City: Plano, TX
Company: WrightIMC
Website: https://wrightimc.com/
Type: Agency and Consultant
9. Damon Gochneur
Founder of a small SEO agency in Denton and the Denton Diablos soccer (futbol) team.
City: Denton, TX
Company: Aspiro Digital Agency
Website: https://aspiroagency.com/
Type: Agency and Consultant
10. Kevin Doory
A relative new comer to Texas, Kevin hails from up north and worked in SEO for busineseses in New York City, Maryland, and Baltimore before moving to the DFW area. He now serves as Director of SEO at AutoRevo.
City: Plano, TX
Company: AutoRevo
Website: https://autorevo.com/
Type: Agency
11. Chris Silver Smith
CEO of Argent Media Chris is widely considered to be one of the top experts in a niche SEO field called "Online Reptuation Management" or simply just "Reputation Management". He is also frequently called upon as an expert witness for legal cases.
City: Dallas, TX
Company: Argent Media
Website: https://argentmedia.com/
Type: Agency and Consultant
12. Beth Kahlich
Beth owned Search Engine Academy Texas, ran her own agency, has been a board member with DFWSEM, and taught SEO and digital marketing at SMU. She now works as the Senior Manager – Digital Marketing (SEO and Social Media) at Alight Solutions based in Lincolnshire, IL.
City: Plano, TX
Company: Alight Solutions
Website: n/a
Type: In-House
13. Aaron Eaves
Aaron helped revive Houston's SearcHOU organization a non-profit that brings a community of SEOs together and puts on great learning events with experts from all over. Today he serves as the Vice President of Digital Marketing at Marketing Refresh, a Houston-based agency.
City: Houston, TX
Company: Marketing Refresh
Website: https://www.marketingrefresh.com/
Type: Agency
14. Ian Dolan
Ian started out with his own small agency but quickly pivoted in-house where he has worked with brands like e*Trade. Today Ian volunteers for the Houston Interactive Marketing Association and does SEO for STDcheck.com.
City: Houston, TX
Company: STDcheck.com
Website: n/a
Type: In-house
15. Jason Channel
Jason is a talented SEO with stints at Texas agencies like WrigthIMC and The Infinite Agency. Today he works as Vice President of Marketing for Dallas-based Ascension Credit Services.
City: Dallas, TX
Company: Ascension Credit Services
Website: n/a
Type: In-house
16. Neil Lemons
Neil is well-known in the blogger space being one of the founders of the award-winning ILiveinDallas.com blog. Today he uses his SEO and content talents as the Global Search Marketing Manager at Trend Micro in Irving, TX.
City: Irving, TX
Company: Trend Micro
Website: n/a
Type: In-house
17. Dan Sturdivant
Dan has been involved in the marketing community for a long time and was worked at several Texas agencies with other notables on our list. He is currently an SEO instructor for SMU and Marketing Director at Impiger Technologies.
City: Richardson, TX
Company: Impiger Technologies
Website: n/a
Type: In-house
18. Jesse McDonald
Jesse currently works as the Global SEO Strategist at IBM and is a frequent face at SEO conferences.
City: Austin, TX
Company: IBM
Website: n/a
Type: In-house
19. Danny Gavin
Danny has worked with various Houston based companies doing SEO and digital marketing work including Blinds.com, agencies including Softway, and as a professor. Today he is the founder of the SEO agency Optidge and works as Vice President of Marketing for Brian Gavin Diamonds.
City: Houston, TX
Company: Optidge
Website: https://optidge.com/
Type: Agency and Consultant
Honorable Mentions
These SEOs no longer call the lonestar state home and so have been added as honorable mentions. Each one our researchers felt they made an impact on their local business community or on the state as a whole.
Bill Hartzer – Founder of DFWSEM and long-time Texas resident, Bill has recently moved to Colorado.
Katy Katz – An SEO and Social marketer who spent several years in the Houston, TX area helping local organizations put on events and conferences and working at agencies like Marketing Refresh and Inturact, Katy and her family recently moved to Florida.
How Much Does Hiring an SEO in Texas Cost?
When it comes to how much you'll pay to hire an SEO we asked about that too. The more expertise and experience an SEO has, the more they can likely charge. For SEOs that work in-house, they take a salary and only work for that one corporation or small business which means you won't be able to hire them (unless you make a better offer). SEOs in Texas currently make anywhere between $45,000 / year to $325,000 / year with an average salary of $59,500. SEO agencies or marketing agencies that claim to do SEO set the price anywhere between $500 per month and $10,000 per month for a small to mid-sized local business.
Every single SEO our research team spoke with resonated the same thing: Don't hire an SEO for a one-time fix or a short term, it should be a long-term commitment to the practice by your company / brand.
How to Tell if an SEO is a Scammer
Our research uncovered some ways that unsuspecting small businesses are falling prey to bad SEOs. Typically these are SEOs operating overseas but in some cases they can be operating right here in Texas. Here are the things to look out for separated by "Warning Signs" (things that should make you look twice) and "Red Flags" (things that are most often indicitive of a scam.
Warning Signs:
The agency uses the name of the city + the word "SEO" as their agency name. – This makes it extremely easy for these businesses to rank on mapping systems like Google Maps but makes it impossible for them to attract business from other parts of the state or country. Frequently, but not always, these business listings are scammers.
The agency has a lot of 5-star reviews from customers who have only ever left 1 review on Google. – SEO takes time to work and getting a large volume of reviews from those who have never given a review before should make you want to look a little deeper.
The agency charges less than $500 / month or a one-time fee. – SEO is an ongoing commitment and because of the high levels of expertise and large volumes of work often required, it is not cheap. Agencies or consultatns trying to sell you cheap services my end up hurting your site or even doing nothing which apparently happens often. There's also a whole industry where fake SEOs reseller Fiverr gigs for an upcharge and pocket the difference. The end result of all of this is wasted money by your business.
Red Flags:
The agency uses a telephone number from a foreign country. – This almost always indicates an overseas spam operation.
The agency does not have any photos or mentions of team members on their website. – If you can't align an SEO agency with real people it is most likely fake and will scam you.
The agency or consultant promises top rankings or guarantees you results of any kind. – SEOs do not control the algorithm of Google, Bing, DuckDuckGo or other search engines. That makes any guarantee spurious at best and at worst outright fraud. An SEO might uncover some tactic that instantly ranks a site at the top, it has happened in the past, but these are quickly patched up by search engines and often websites abusing tricks like this are penalized causing long-term harm.
You found out about the agency through a cold call claiming it was Google. – These scam calls sometimes pretend to be Google endorsing a fake agency or to be Google attacking your website and then a follow up call comes from a scam agency.
You found out about the agency through an unsolicited email. – Real SEO agencies and consultants typically have plenty of clients and will be found via rankings, ads, local organizations, or conferences. Those spamming your email inbox are most likely scammers.
You found out about the agency via a spam message in your contact form. – Real SEO agencies and consultants are also not prone to spamming contact form entries of potential clients.
How to Hire a Texas SEO
Here are some tips on hiring a great SEO from the great state of Texas to help your business grow.
Look for an SEO located in your local area and meet for coffee or lunch. – You're looking for an SEO agency, consultant, or freelancer using our list of the best SEOs in Texas above OR using Google Maps using our list of warning signs and red flags above. For you folks in big metro areas like DFW, Houston, and Austin it seems pretty easy to do. For y'all in East Texas, West Texas, the Hill Country, Coastal Bend, RGV, and El Paso it appears to be much harder.
Do not hire the following types of businesses to do your SEO since they are not specialists in the field. – Design agency, Computer repair shop, Business advisor, Social media agency, PR agency, Local newspaper, Local Instagram influencer/food blogger, IT service provider.
Always ask who is doing the SEO work. – The SEOs we've listed above are likely to do thier own work or lead teams of other local experts. However, many "agencies" and even freelancers outsource their work to overseas workers in a process known was "drop servicing". This is where you pay an SEO freelancer $500 to do your SEO and they hire a Fiverr gig seller in Bangladesh to do the work for $25. This creates several problems, but the largest one is that when something goes wrong there isn't an SEO expert working to fix it for you.
Ask the SEO what kind of work they will do for you. – While SEO is always changing and it might be hard for an SEO to tell you exactly what they will work on over the coming months, they should at least be able to tell you what things they might work on such as on-page copy, link building/earning, local SEO, and technical SEO. Be weary of any SEO that only provides one specific tactic.
Make sure you can afford it. – SEO can power future revenue growth, but it rarely works quickly. Do not hire an SEO and expect an immediate growth in revenue but more gradual increases leading up to your revenue gains. Google recommends at least waiting 4-months to see results and it may take as long as 12-months. Even then there is no way to guarantee that your investment will pay for itself, so be sure what you are spending on SEO is something you can afford to lose, much like any investment.
Methodology
We did our best to gather the names of SEOs from across Texas that met the following criteria; appeared knowledgable, did not appear spammy, had some form of credibility that was verifiable (i.e. speaking at conferences, a client or two we could talk to, etc…). Our researchers did not list any web designers or graphic designers or software developers who claimed to be an SEO. SEOs who worked at these firms or founded them were likely also cut from the list since they are unlikely to be SEO practitioners of any kind today.
Notes on Updating
Invariably there will be changes and updates needed or new SEOs to add to these rankings. Our team plans at least one major update each year. If you have any changes you believe should be made or a person to add to this list please contact us via our Facebook Page here: https://www.facebook.com/texasislife
Please note that new additions to this list will be thoroughly researched and that we do not tolerate spamming of any kind and that you cannot pay us to be on this list, please do not ask.