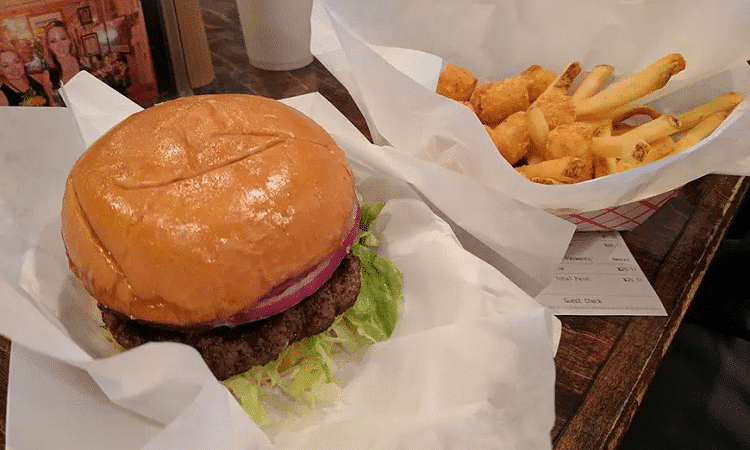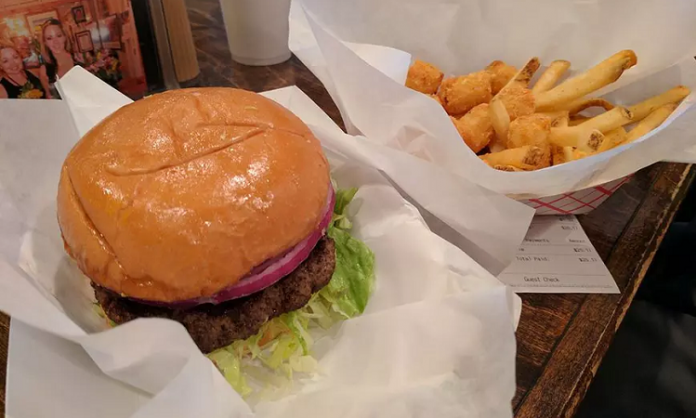 Website The Daily Meal has named Dallas' Maple & Motor as home of the best burger in the entire state of Texas. Since opening in 2009 the small restaurant nestled inside of an old gas station is usually tightly packed with patrons hungry for their All-American fare such as the fried baloney sandwich, brisket sandwich, grilled cheese, and of course their burger.
In an age of restaurants powered by Instagram aesthetics and a hunger by American consumers to try something new and different, Maple & Motor stands out. There's not a lot of pizzaz or special ingredients or claims to being a healthier food option.
They call their award-winning hamburger simply "burger". That no frills message is loud and clear on their website and in their description of the now famous entree which reads plainly "A half-pound of finely ground American beef, flat-grilled in its own juices. Dressed in traditional Texas fashion, with mustard, lettuce, red onion and pickle. Served on a hot, toasted, grill-shined bun."
Sound delicious?
You can find Maple & Motor near UT Southwestern and Love Field off of Maple Ave. The restaurant is currently open and following social distancing guidelines from the state of Texas limiting capacity to 50% or you can get the best burger in Texas delivered with GrubHub.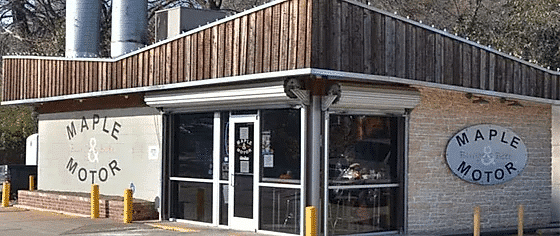 Website: https://www.mapleandmotor.com/
Map to Maple & Motor

Featured image via the Maple & Motor Yelp page
Photo of Maple & Motor via their website