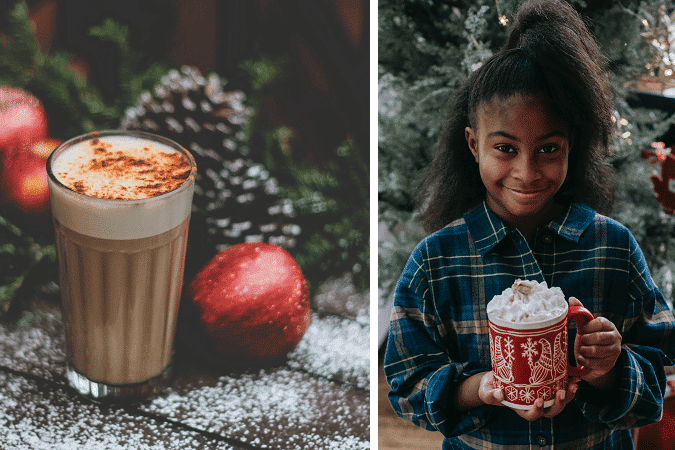 We asked Texans in our Texas Foodies Facebook Group to vote on the best beverages to enjoy with winter weather as the Polar Vortex cold front smacked into most of Texas this week.
The resulting list is full of delicious drink ideas for your time by the fireplace or huddled up next to your space heater watching a movie.
Hot Coacoa / Hot Chocolate
Hot Coffee
Whiskey / Whisky
Hot Apple Cider
Ice Cold Beer
Egg Nog
Spiked Egg Nog
Hot Sweet Tea
Hot Bourbon Cider
Tequila
Hot Buttered Rum
Hot Buttered Bourbon
Hot Toddy
Pumpkin Spice White Russian
Peppermint Mudslide
Winter Spiced Old Fashioned
Glühwein / Spiced Wine
Cold Brew Coffee
Dr Pepper
Margaritas
Jalapeño Margaritas
Spiced Mexican Hot Chocolate
Malibu Rum Hot Chocolate
Wassail
Coffee w/ Whiskey
Sweet Iced tea
The poll is still live and members can vote on it for a few more days. We will update this article with the final rankings.
Please note: Members can add new options to the poll, but we do not count joke or prank options in our final listing here.
---
Featured image a compliation of photos using a photo by Toa Heftiba on Unsplash and a photo by Any Lane on Pexels.