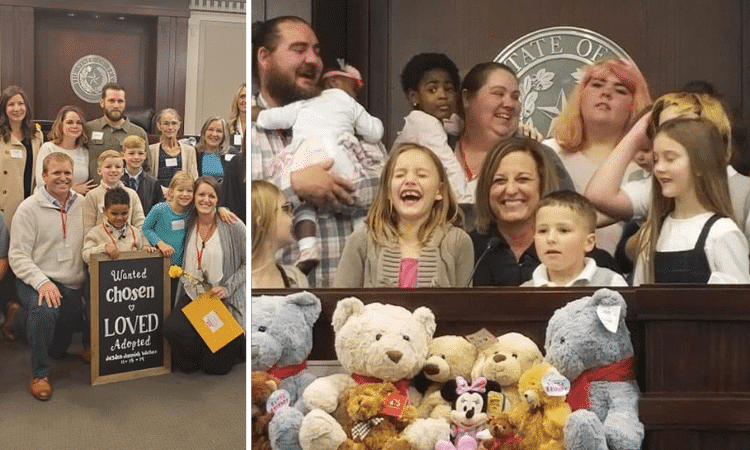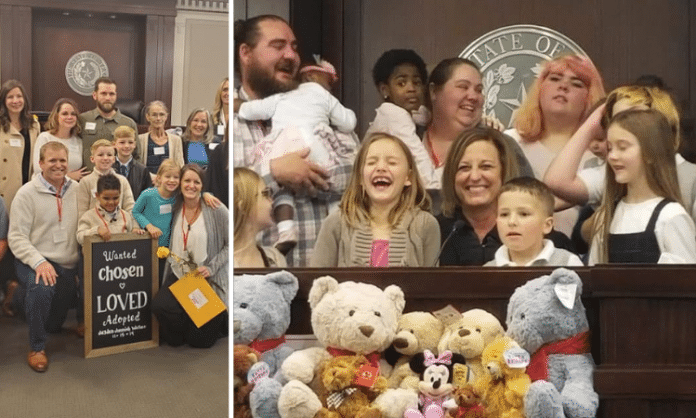 After COVID-19 cancelled last year's Adoption Day, these children were eager as ever to find their forever homes. 
After 2 years of waiting, 52 children have found their forever homes as their adoption papers are signed, in celebration of Tarrant County's National Adoption Day. Tarrant County started holding Adoption Day in 2000. It has always been a community effort in making the event memorable and special for children and their newfound families.
It has always been a day of smiles and tears of joy for every one in the room. However, last year, Adoption Day was cancelled due to the pandemic. That is why this year's Adoption Day was highly anticipated.
Don Binnicker, CASA Tarrant County CEO, urges community folks to step up and help. He says they are always looking for volunteers. 2,000 children are still in their foster care system. About 500 of them don't have volunteers yet. If you are interested in becoming a volunteer, visit CASA's website here.
---
Featured image a collage of photos from Tarrant County National Adoption Day Facebook page as linked above