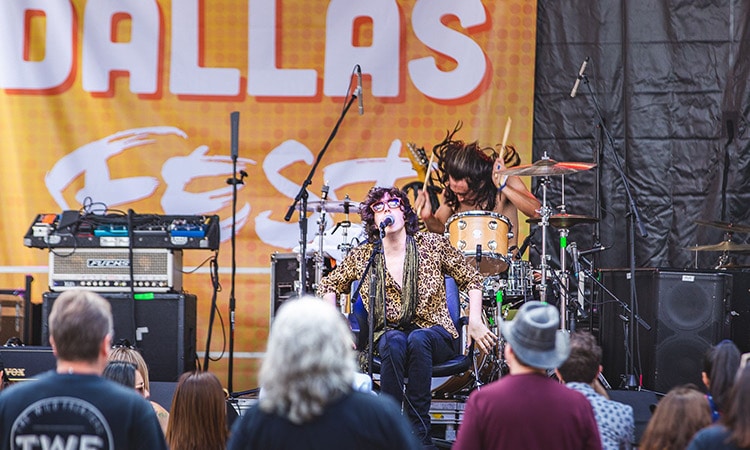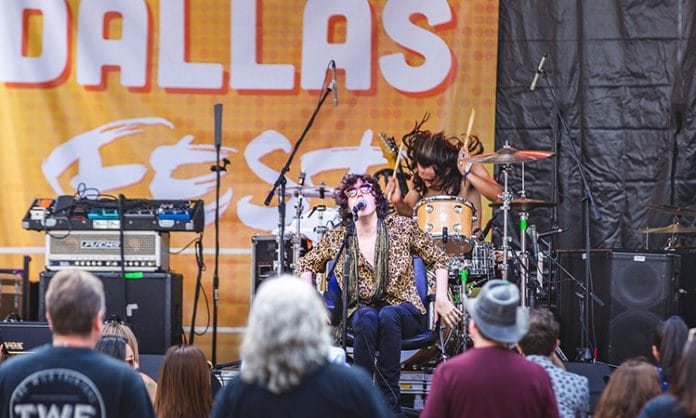 Note: The 2020 event was cancelled due to the global pandemic.
Did you know that there's a whole festival dedicated to celebrating Dallas? This year's Dallas Fest is going to highlight everything you love about your city, from its vibrant music scene to its delicious local food culture.
Lots of local vendors will be at Dallas Fest, including some of your favorite restaurants and food trucks. You'll be able to get delicious treats like gourmet ice cream and the caramel drizzle funnel cake shown above. Can anybody say yum?
You'll also be able to watch performances by some of the city's best up-and-coming artists and bands. Last year's lineup included Northern National, an amazing alternative band, and Jessie Frye, who's basically the queen of synth-pop.
This year's featured artists haven't been announced yet, but we bet they're going to be just as great as Jessie and Northern National. After all, Dallas Fest was nominated as one of the best musical festivals by Dallas Observer!
Dallas Fest is also going to celebrate the city's amazing local art scene. Lots of talented Dallasites are going to be there on May 2nd to display their paintings and visual art. There are plenty of things to do at this festival!
If you want to support the arts in Dallas and celebrate everything that makes the city great, you should definitely come to Dallas Fest. It's completely free to attend, so there's nothing stopping you from checking it out!
Address: West End Historic District, Dallas, Texas
Website: https://dallasfest.net