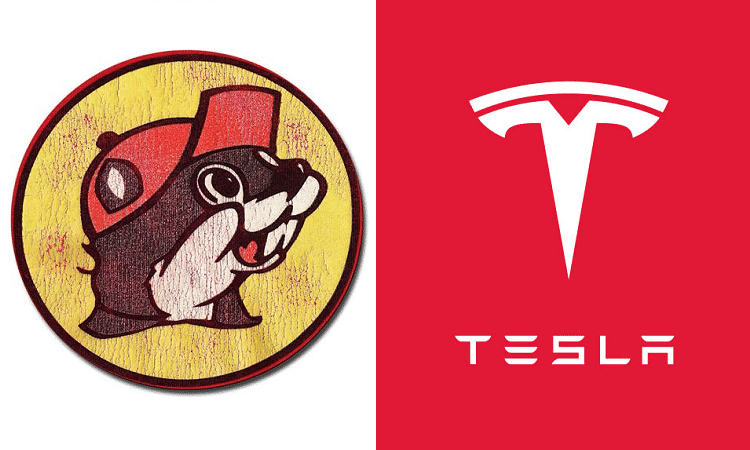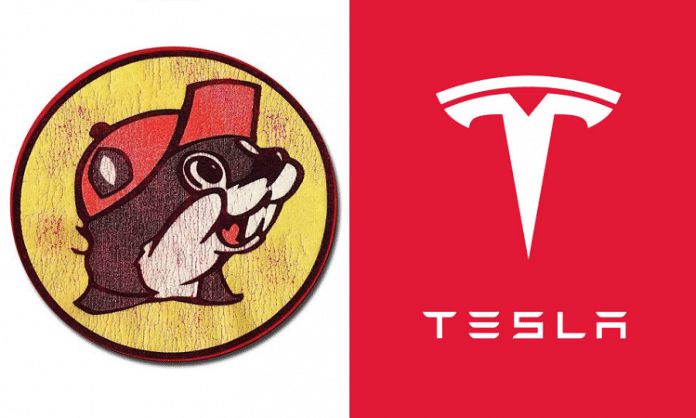 That did not take long.
A little over a month after Tesla officially announced they would be moving their headquarters to Texas, the most iconic brand in electric vehicles is already planning a partnership with the most iconic name in gasoline fueling stations in Texas – Buc-ee's.
Twitter user @MarcoRPTesla unearthed a legal agreement between the two Texas brands on their new collaboration defining what Buc-ee's locations the superchargers will be installed at.
Just unearthed an agreement between @Tesla and @Bucees to install Superchargers at 26 different stores across 7 states (TX, AL, GA, FL, TN, KY, SC)!!

This is going to be absolutely nuts!!! pic.twitter.com/I7dVA7VdAe

— The Supercharger Updates Guy (@MarcoRPTesla) November 17, 2021
This is great news for Tesla owners in Texas (and soon to be Ford F-150 Lightning, CyberTruck, and Hummer EV owners probably). Not only do electric car owners get more options for charging across Texas, but Buc-ee's just makes more sense than other gas stations.
Why does Buc-ee's make the most sense? Well, electric cars have one sizable flaw compared to their gasoline combustion counterparts – they take a lot longer to charge (as opposed to filling up). A typical electric car could take 15 minutes of charge to get 200 miles of range. To fully charge a Tesla for a long road trip it could be a 30 minute wait or longer. If you have that much time to kill you might want to be somewhere big with a lot of things to peruse.
The deal is currently for 26 Buc-ee's locations and includes 16 here in Texas. The other 10 are spread out across 6 other states. The Tesla superchargers will likely ultimately come to nearly all Buc-ee's locations, but for now they will be available in these states:
Alabama
Florida
Georgia
Kentucky
South Carolina
Tennessee
Texas
Absolutely love it when Texas brands team up, but even more so when it will benefit so many Texans traveling across our great state.
Thanks Y'all:
This article was partly based on a story by Johnna Crider of Cleantechnica titled "Tesla & Buc-Ee's Plans For Superchargers Span 26 Stores In 7 States". Thanks Johnna!
---
Featured image the Buc-ee's and Tesla logos displayed under Fair Use.