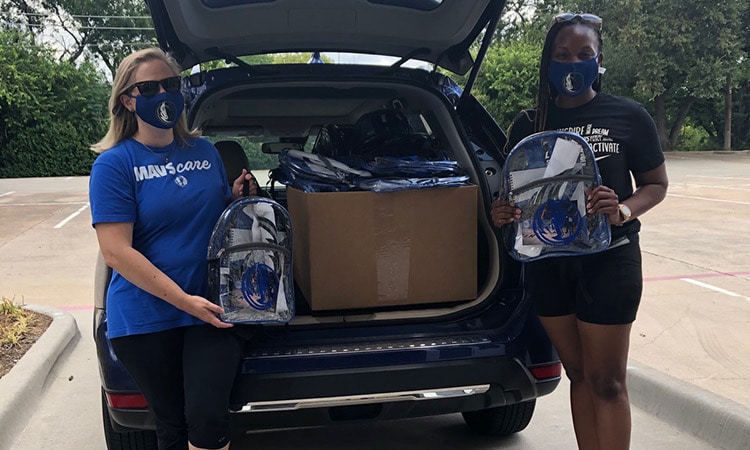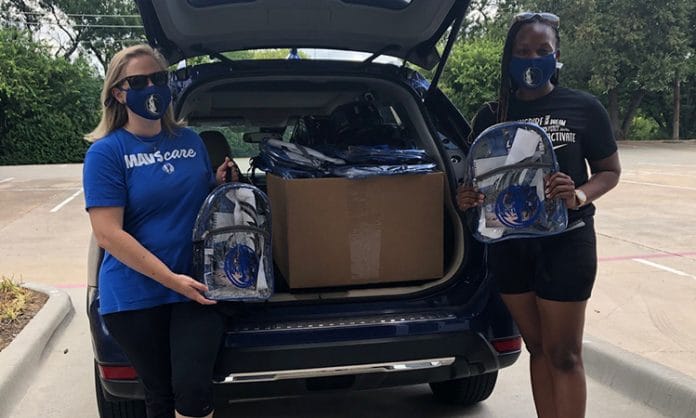 We love the Dallas Mavericks, and not just because they're the best team in the NBA!
They inspire us with their generosity, and are always finding new ways to give back to their community.
At the 24th annual Dallas Mayor's Back to School Fair last month, the team donated school supplies to more than 9,000 students. They gave away essentials like notebooks, masks, hand sanitizer, and backpacks.
At the end of this month, they're planning to give away even more supplies to kids in need.
They'll be at several back-to-school events in Cedar Hill, Desoto, Grand Prairie, Lancaster, and Mesquite handing out notebooks and backpacks.
They've also pledged to donate thousands of PPE items to Dallas students and teachers.
And that's not all! They've donated 100,000 units of hand sanitizer to nonprofits and police stations. They've also installed a learn and play space complete with brand new computers and desks at Arlington Life Shelter.
The Dallas Mavericks have a long history of charitable giving in North Texas and show no signs of slowing down.
They've committed to investing $5 million dollars into the Dallas-area community over the next 3 years, which we're extremely grateful for.
Make sure to cheer them on the next time they play (which will of course be next season)!
All images provided by the Mavs.com website