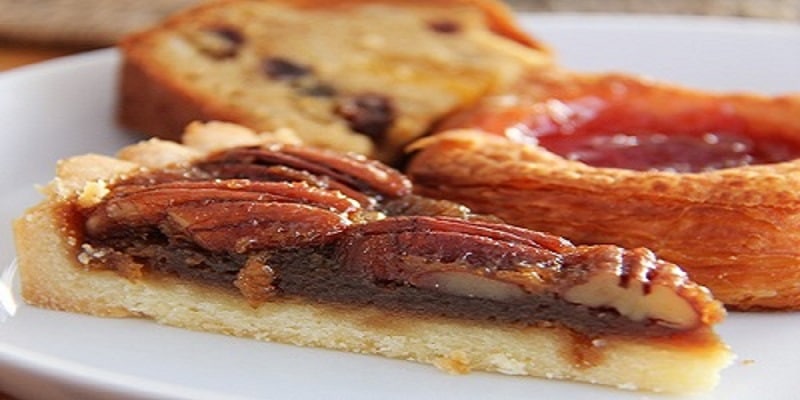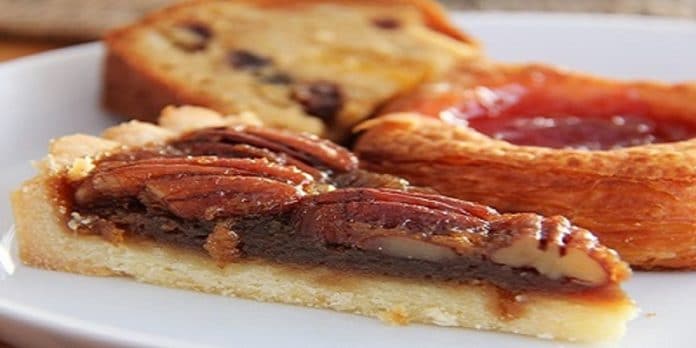 Even though it feels like Summer 2.0 outside, it is officially fall! Nothing says fall in Texas quite like the delicious food fall brings – especially Texas Pecan Pie. 
There's nothing like a golden-crusted, smooth-yet-crunchy textured, decadent taste of a Texas Pecan Pie. Sorry, did we make you hungry?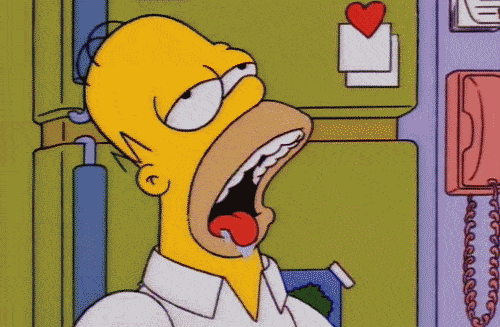 Everything is bigger and better in Texas and our Pecan Pie is no exception. Now whether you are an expert baker, just starting out, or burn pre-made cookie dough, there is a pie on here for everyone and anyone to make!
Here are 25 Texas Pecan Pie recipes to try this Fall (in no particular order):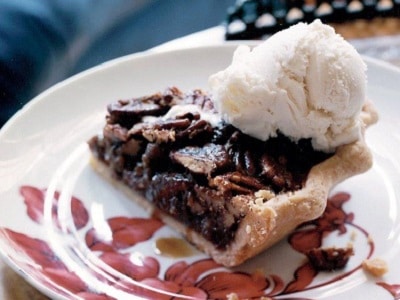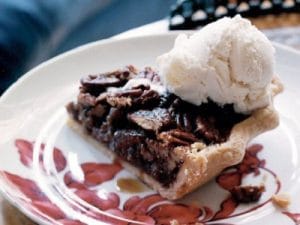 This recipe was the winner of the 1996 State Fair of Texas pie competition. Now y'all know that if this pie won at the State Fair of Texas, then it's going to be good because we Texans don't play around about our pie. Extraordinarily rich and sweet so give this pie a try!
If you love pie but want to spend little time in the kitchen, this one is for you – only 1 hour total. This recipe is inspired by a Houston restaurant called Taste of Texas. Try it with a scoop (or tub) of Blue Bell Ice Cream sitting right on top.
Here's a recipe for the baking-challenged or beginners that includes step-by-step instructions plus pictures. Only 15 minutes of prep time and less than 1 1/2  hours of baking, this pie is a well-balanced combination that will make you seem like a baking expert.
One word – brandy. This deluxe recipe strays from traditional recipes and adds a special touch of brandy that does not take away from the rich, flavorful nature of traditional pecan pies. Perfect for making those office holiday parties bearable.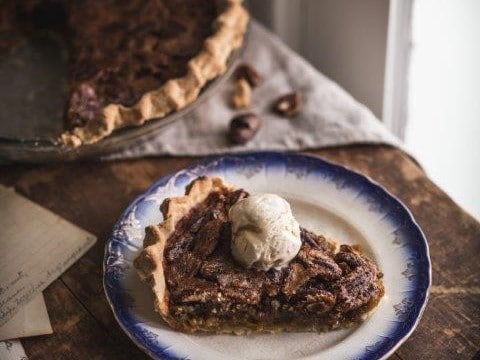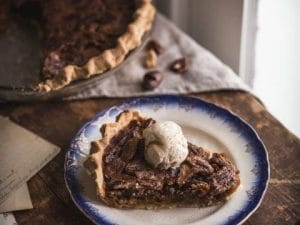 This recipe is created by an 8th generation Texan and self-taught culinary expert but don't let that scare you. This simple, quick recipe is perfect for any skill level to follow and takes about 1 hour total. In one episode of Shark Tank, you can have a delicious pie.
6. Texas Pecan and Chocolate Pie
Yes you read that right. Pecan and chocolate pie. This Tex-Mex combination of Texas pecans and Mexican chocolate is so rich, moist, and decadent that you might want to save the whole pie for yourself (no judgments here).
7. Old-Fashioned Texas Pecan Pie
This 1898-inspired recipe is a twist on the pecan pies we know today. With a beautiful meringue-covered topping, this pie will make your Thanksgiving guests want seconds (and thirds).
Simple, quick, and easy, this recipe is great for anyone to make. It only takes about an hour and serves 16 people. This is ideal for large family gatherings (like Thanksgiving and Christmas) or for your kid's school bake sale that they told you about last minute – again.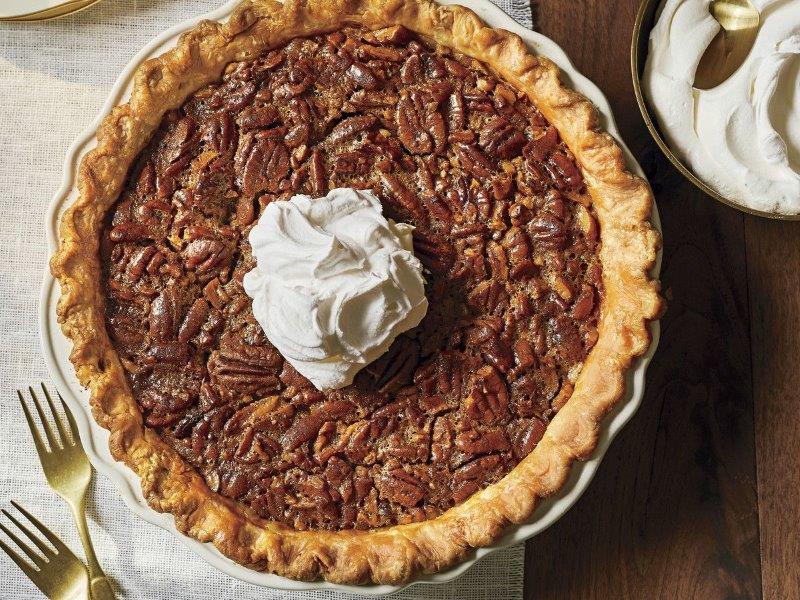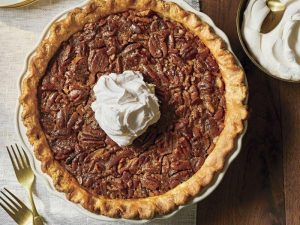 If you are a patient baker (unlike me) this pie is for you! Straight from Oxbow Bakery in Palestine, Texas, this pie is sure to become a showstopping favorite at Thanksgiving. With a just under 5 hour baking time, you can finally do those house-chores you've been putting off – or not. We're a blog not your mom.
Grandma's make the best pies, that's a fact. Here is one grandmother's family recipe that is fresh, delicious, and has a familiar, loving taste.
11. Texas Hill Country Pecan Pie
Inspired by Texas Hill Country, this recipe is for anyone who doesn't like overly sweet pies but still wants that traditional, delicious flavor.
12. Central Market Texas Pecan Pie
Another quick, simple recipe for any level of baking skills. A quick 10 minute prep will let your get back to your binge-watching quicker than a sneeze through a screen door.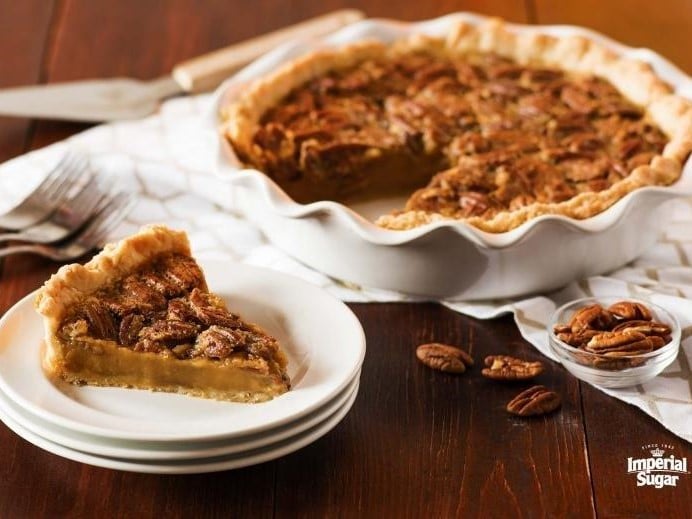 13. Imperial Sugar Texas Pecan Pie
This pie is a delicious celebration of Texas pecans with a crisp, buttery crust and a rich, custard filling that will knock your boots right off. (No boots were harmed in the making of this pie).
14. Texas Pecan Pie
Another classic recipe that would be great for Thanksgiving. Rich, gooey, and beautifully textured, this pie will make you want to eat it right out of the oven (please refrain).
This is for those who want to add a twist to traditional pecan pies. This recipe offers simple substitutes that can easily make a variety of other pecan pies including Mexican Hot Chocolate, Ginger Coconut, and Old Fashioned.
16. Lone Star Chocolate Pecan Pie
Created by a Texas native, this pie has a bottom layer of chocolate chips and a chocolate-pecan filling. Ideal for any casual party this fall or to make it up to your wife – you know what you did.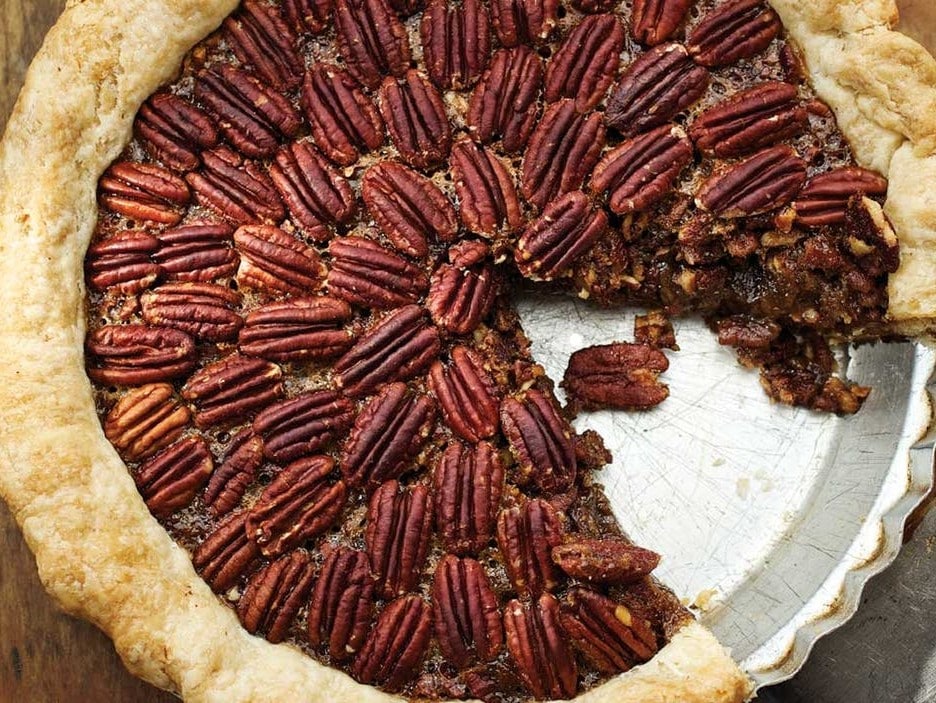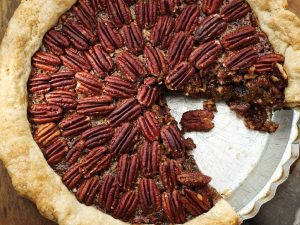 17. Jessica Maher's Perfect Pecan Pie
This recipe comes straight from Jessica Maher, a co-owner of Austin's Lenoir restaurant. This pie is sure to be delicious, decadent, and taste professionally made. If you're trying to impress your in-laws this holiday season, this is one way to go. Warning: They might try to visit again next year.
18. Heart of Texas Bourbon Pecan Pie
A bourbon – yes bourbon – pecan pie. Served warm or room temperature with a scoop of Blue Bell, this pie can make any day feel like Thanksgiving.
19. Easy Pecan Pie
Another recipe for the baking-challenged and baking-beginners. Homemade crust, sweet nostalgic-flavored filling, and simple to make. Great last-minute Thanksgiving recipe.
A recipe for those who want to spend little time in the kitchen. About 20 minutes prep time and less than 1 1/2 hours baking, this gooey, creamy filled pie has a nostalgic flavor that'll remind you of good 'ol fall fun with the family.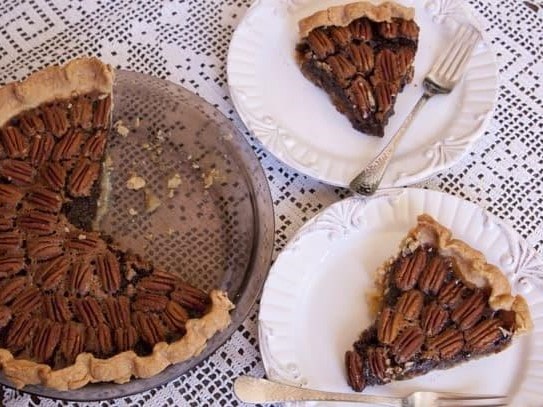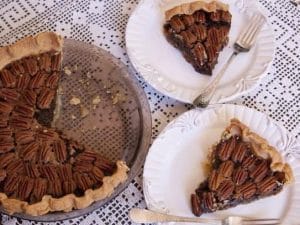 21. Mexican Chocolate Texas Pecan Pie
Created by an El Paso, Texas native, this pie is rich, decadent, and not overwhelmingly sweet as more traditional pecan pies. It's sure to beat out all other deserts this Thanksgiving. Sorry Aunt Sally's store-bought apple pie.
22. Best Pecan Pie
Another quick, simple recipe with a 30 minute baking time. A traditional pie that is sure to bring joy to any autumn day.
This recipe uses pecans sourced from one of the largest pecan growers in western United States (right here in Texas). This smooth, gooey textured pie is an ideal addition to any holiday menu.
24. The Houstonian's Pecan Pie
Created by a longtime pastry chef in Houston, this pie is great for any office party, tailgate, Thanksgiving dinner or any fall occasion. This pie has a homemade buttery crust, real maple syrup, bourbon, and of course, Texas pecans for a delicious combination.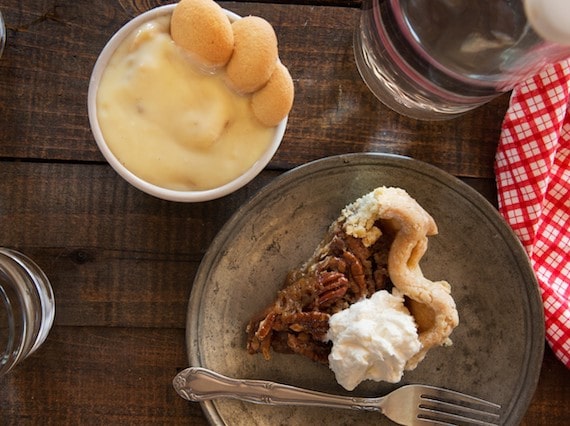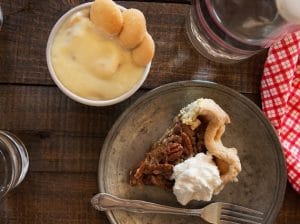 And finally, a simple, easy-to-follow recipe with step-by-step pictures. Inspired by the 1996 Texas State Fair pie winner, this deliciously famous pie is enjoyable on any autumn day.
Hungry for more? Check out our 13 Green Bean Casserole Recipes to Complete Any Texas-Sized Thanksgiving Dinner.