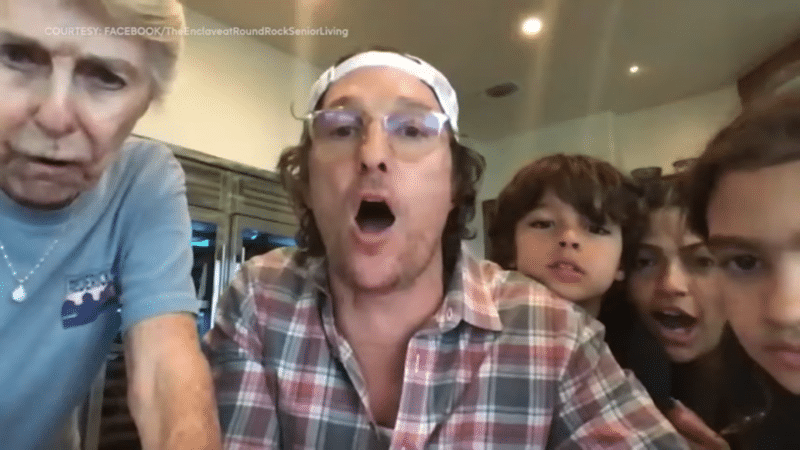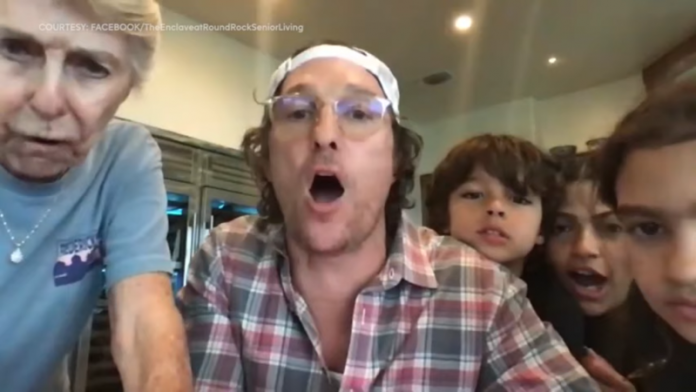 Native-Texan actor Matthew McConaughey is at it again. Just a few weeks ago he took over our hearts with his "turn a red light into a green light" speech. Now he's back, and with his family, to bring us some much needed light during these unprecedented times.
McConaughey's newest "light at the end of the tunnel" moment is when he surprise hosted a virtual bingo game for Texas seniors living at the Enclave at Round Rock Senior Living. The residents were not only able to play bingo with McConaughey, they were also able to talk with him about his family heritage and favorite drink. McConaughey also brought his wife, their children, and his mother in on the fun.
"During a time when we are all working to make lemonade out of lemons, we are so humbled that Matthew took the time to play our favorite game with us. "

– via Enclave's Facebook page
Although, there were technically only 2 bingo game winners, everyone was a true winner. In the video, you can see rows and rows of smiling faces as the seniors had an experience they'll cherish forever.
Watch the video below via the living center's Facebook page