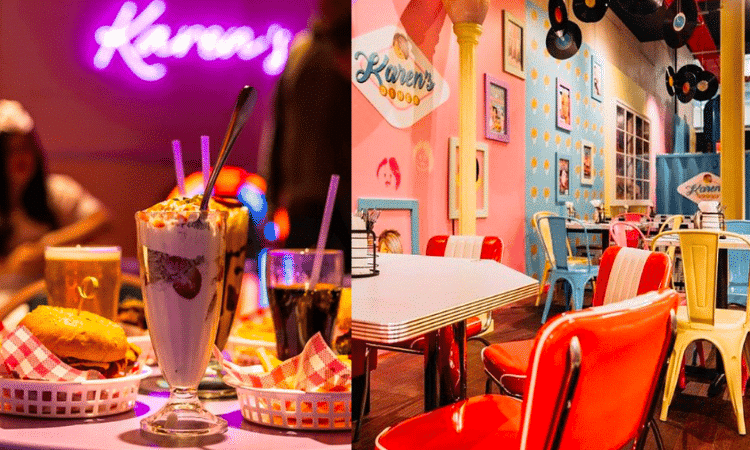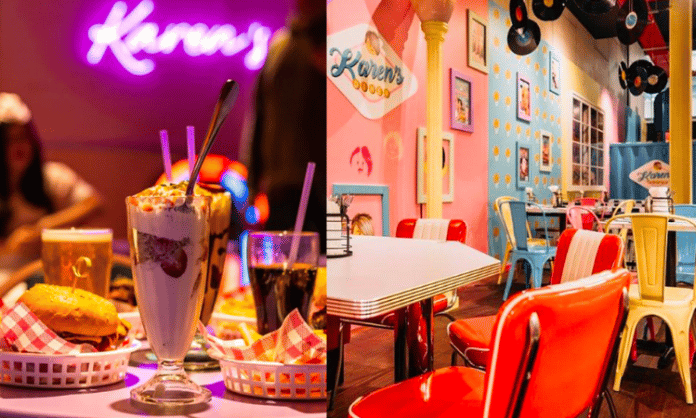 It's sort of like Dick's Last Resort
A Karen dining experience in coming to Austin via Australia, and it looks absolutely horrifically hilarious.
Karens' Diner is an interactive dining experience with unruly antics and fun. From the rude servers rolling their eyes at your simple request to be seated, to being forced to play an array of games, you and your entourage are sure to have the worst dining experience imaginable.
Karen's Diner offers heavy burger meals, crazy cocktails, beer, different desserts, and even vegetarian options. A few fun options that stand out on the menu are:
Karen's Got Real Beef: Overnight slow cooked smokey bbq beef brisket, bacon, coleslaw, caramelized onion and honey glazed bbq sauce.
Octoberfest Karen: Plant based vegan schnitzel, vegan cheese, lettuce, tomato, and vegan aioli sauce.
Karen's Chicken Bingo Wings: Tossed with either honey bbq sauce or buffalo sauce.
The Scomo Hawaiian Hotdog: Grilled lamb and rosemary sausage, bacon, red onion, pineapple, peri-peri mayo, teriyaki sauce, and fried shallots.
But the fun doesn't stop there! Their drinks and desserts are sure to keep you cool, calm and collected in this mad-house:
Karen's Marvelous Churro Surprise: 5 churros, topped with Nutella, ice-cream, whipped cream, and an assortment of Karen's favorite chocolates, follies, and fairy floss.
Karen's Fiery Apple Pie: Fireball, liquor 43, frangelico, aquafaba, apple juice, and cinnamon sugar.
Karen's Cake and Eat it: Liquor 43, fireball, whipped cream and sprinkles.
The Music is too loud: Peach Schnapps, Bailey's and Grenadine.
This Australian restaurant concept has been causing a ruckus across the United States and gaining traction from viral social media videos of the first location in St Louis. Now you can be the judge for yourself when the open in Austin.
However, just so there aren't any surprises, this establishment is no stranger to rude language – in fact it is the whole atmopshone – and they will not make any exceptions for any of their guests or kids.
Minors under 17 years old must be accompanied by a parent or guardian.
By the way, if your name is actually Karen, you'll get a free drink! Just show your I.D. and experience one of the only nice acts during your entire night at the world's worst restaurant.
Vitals
Address – unknown
Website – https://www.bemorekaren.com/
Editor's note: This is a pending restaurant opening with a 'hidden' or secret location. When we know more about where this is located or how to find it we will update this article under the "Vitals" section.
---
Featured image a compilation of images via the Karen's Diner Instagram