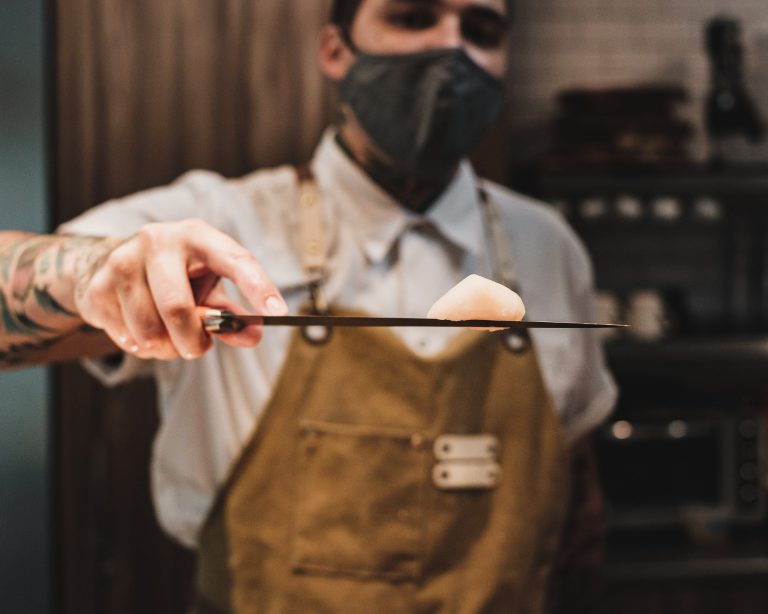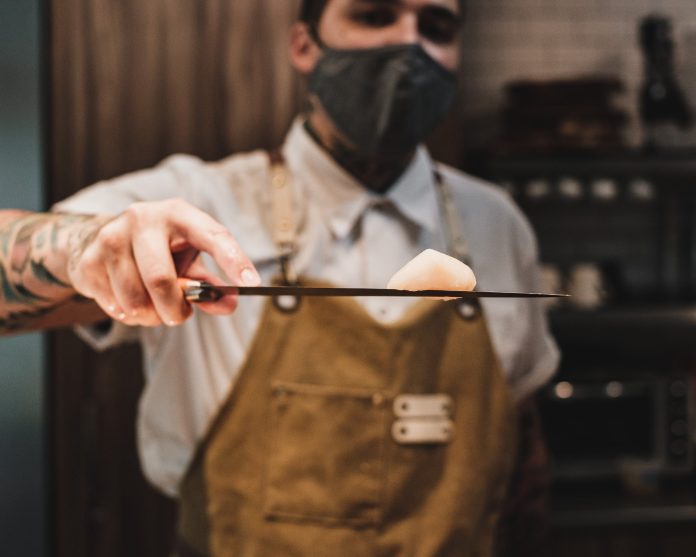 A brand-new sushi restaurant that began in California will soon create some additional Texas roots in downtown Dallas. Sushi | Bar, an omakase-style restaurant in the East Quarter area at 2115 Jackson St., is slated to open on December 1, 2023. Ginger's, an accompanying new cocktail lounge, will also open that day. The lounge has a separate entrance from the sushi restaurant.
The omakase-style speakeasy concept already has an Austin location, which debuted in 2020, and a location in Miami since 2022, and Chicago, which opened in October 2023. Built in 2019, the Sushi | Bar first opened in Los Angeles and Montecito, California.
The Dallas restaurant will offer a unique experience to guests who can dine in two lower-level omakase chambers, each seating no more than 12 diners. A 17-course omakase experience includes fresh fish flown in every week from Japan, Australia, and California.
What is the meaning of omakase? This concept, which translates to "I leave the details up to you," is according to the chef's choice, where guests enjoy a menu of little, delicately cooked dishes. These private and intimate dining encounters bring chefs and diners together.
A local design firm used the historic East Quarter building, which was a part of Dallas' Auto-Row as the Oldsmobile building in the 1920s. Guests will enter the restaurant via a 100-year-old car lift platform, where they will descend into the basement level by stair or lift. Old finishes, such as the weathered cement plaster, worn wood, air vents, and piping, are still visible. The space features black and white marble checkered floors, wood-trimmed cement walls, contrasting wall coverings, and a hint of Japanese style.
Hungry sushi lovers can try various Japanese dishes, such as aged bluefin Akami with dehydrated red miso and everything bagel spice. Or Hokkaido Scallop with white truffle salt and shaved black truffle and truffle caviar. How about the A5 Wagyu paired with brown butter miso?
Diners can order from available drinks, including sake, cocktails, wine, and beer.
Reservations are available via Tock for bookings Wednesday-Sunday, with seven days/week of dining available in early 2024. Nightly seating times are 5 p.m., 7:15 p.m., and 9:30 p.m. The signature experience is $165 per person, with the option to add curated sake and wine pairings. Reservations become available monthly on the first day of each month.
The hours for Ginger's will be Monday-Thursday from 5 – 11 p.m. and Friday-Sunday from 4 p.m. – 1 a.m.
Vitals
Sushi | Bar
2115 Jackson Street, Dallas, TX 75201
Reservations via Tock
Map to Sushi | Bar
Featured image from Pexels.com.