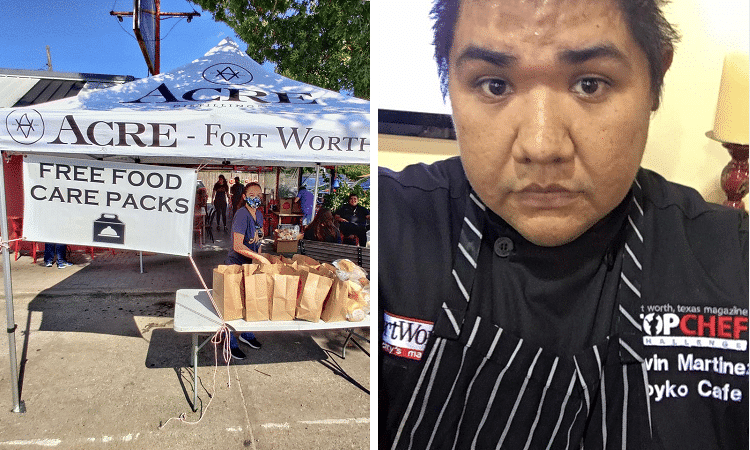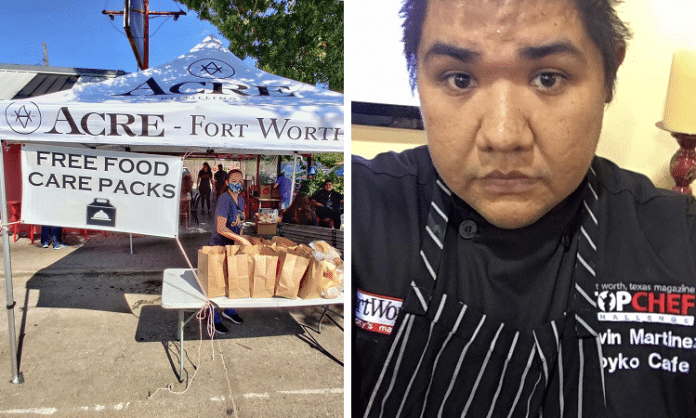 Kevin Martinez, the chef at Tokyo Cafe in Fort Worth, decided to start making and giving away meals to restaurant workers who were laid off at the beginning of the pandemic.
What started out as a way to feed his food industry colleagues has evolved into a massive grassroots effort to feed anyone in the community who needs a meal. In just six months, Martinez and his team of volunteers have given away nearly 30,000 free meals.
Pulling off such a large operation requires lots of help from the community.
Nearly 30 local restaurants donate ingredients and money to Martinez and his team of volunteers every week. On Friday and Saturday, Martinez and other Tokyo Cafe cooks prepare the meals in between their regular kitchen duties.
Other chefs around town also cook and donate big batches of food.
Then on Sunday, Martinez and his friends put together and distribute between 125 and 150 care packages.
Each one contains 12 delicious meals, including comfort food like like homemade ramen, chicken and dumplings, pulled pork, and mac and cheese.
Jarry and Mary Ho, the owners of Tokyo Cafe, say they'll support Chef Martinez and the program for as long as it continues.
Martinez shows no signs of slowing down, saying that he'll continue to hand out food and blankets as the weather gets colder.
We're amazed at the generosity of Martinez and his team, who put a combined 65 hours a week into the operation on top of their regular responsibilities.
This story has inspired us to find opportunities to help others in our community, and we hope it's touched you just as much!
Map to Tokyo Cafe

Featured image a combination of photos from the Tokyo Cafe Facebook page