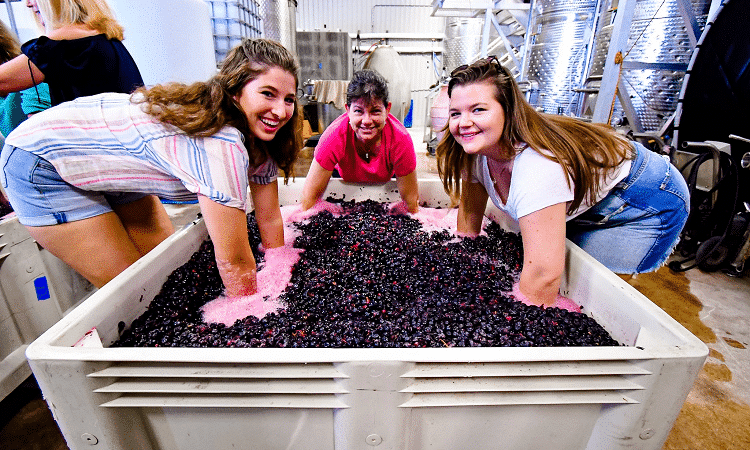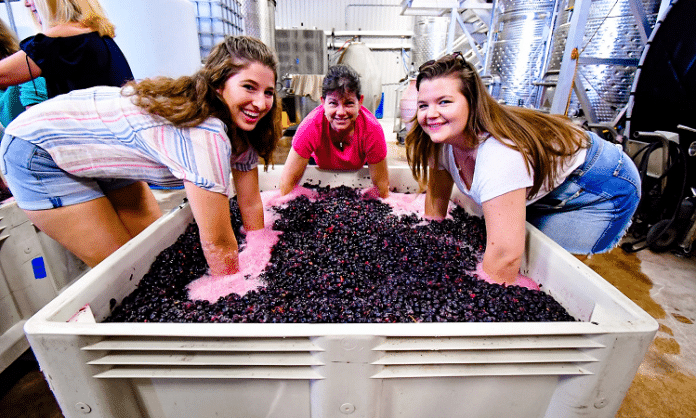 Harvest season is here! Are you a wine lover who lives near Austin or Fredericksburg? Then, you should not miss the annual tradition of grape punching at a famous Hill Country vineyard, William Chris Vineyards, on August 26. This extraordinary event will provide an unforgettable day of grape-infused fun, laughter, and staining your hands all purple.
William Chris Vineyards is located in Hye, Texas. Hye lies along U.S. Route 290 near the Gillespie County line, 10 mi (16 km) west of Johnson City, the county seat of Blanco County. It is also located 60 mi (97 km) west of Austin and 20 mi (32 km) east of Fredericksburg.
This Hye-based vineyard was recently voted 60th in the world—a strong vote of confidence from the World's Best Vineyards. The academy of 500 wine experts, sommeliers, and travel writers voted William Chris Vineyards one of its 2023 top wine destinations for the second year.
The winery began with 400 cases from the 2008 harvest, and now they produce about 35,000. The winery prefers selling most of their wine through the winery and wine club.
So, what is grape punching exactly? Guests join the winemaking process by using their arms and hands to separate the solid grape matter (like the skins and pulp of the grapes) from the liquid that becomes wine. Those who partake in grape punching will also receive a glass of wine and a Grape Punch T-shirt. The sessions are led by the expert winemakers of William Chris Vineyards, who will be on hand all day to answer questions and offer guidance for every grape puncher.
The Grape Punch will take place only one day this year, but guests have three separate times to choose from 11 a.m., 1 p.m., and 3 p.m. These times give Central Texans more flexibility in driving to the small town near Fredericksburg.
You can master the art of grape punching for $25. You should reserve your spot on the William Chris Vineyards website.
Hungry wine punchers can also grab food at the grab-and-go food shop onsite called W.C. Provisions. For something more formal, guests can book a Vineyard Table Experience to extend the day. This extra experience offers tastings of four carefully curated wines paired with heavy hors d'oeuvres.
For people who prefer a more significant meal over appetizers, William Chris Vineyards also offers picnic lunches ($20), including a gourmet sandwich, seasonal salad, fresh fruit, a Rambler sparkling water, and a dessert.
Every experience and tasting at William Chris Vineyards requires a reservation in advance.
For more info about each experience, visit williamchriswines.com.
Vitals
Address: 10352 W US Highway 290, Hye, Texas 78635
Website: https://www.williamchriswines.com
Phone: 830-998-7654
Hours: Sunday-Wednesday 11 a.m.-5 p.m.; Thursday-Saturday 10 a.m.-6 p.m.
Map to William Chris Vineyards

---