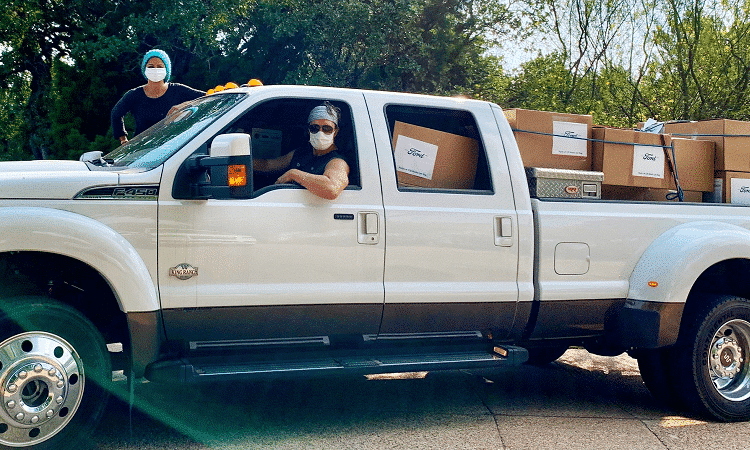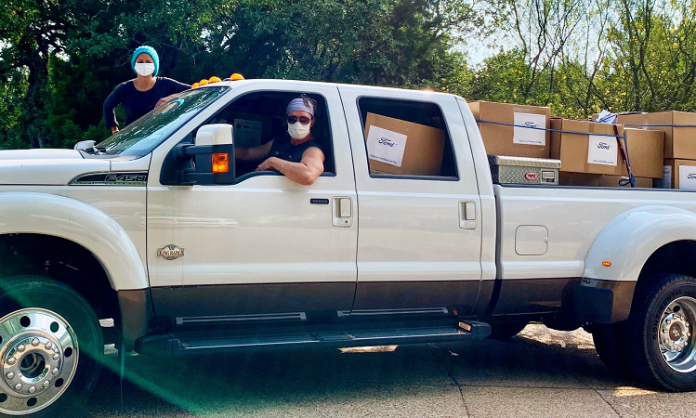 Texas's favorite son and Oscar-winning actor Matthew McConaughey and his wife Camila Alves are driving in a truck across rural Texas donating medical face masks to rural Texas hospitals this week.
Thanks to @LincolnMotorCo for donating 110 thousand masks – me and @iamcamilaalves hitting the road to get em to rural hospitals in need across Texas pic.twitter.com/ztlSh7IpjO

— Matthew McConaughey (@McConaughey) May 22, 2020
The protective face masks were donated by Ford-owned Lincoln, an automotive brand he has worked as a pitch man in advertisements for since 2014. While the masks are said in his social posts to be donated by Lincoln they are in boxes with a Ford logo and the couple are driving in a Ford King Ranch pickup truck. Rural hospitals are the least equipped in Texas to deal with the on-going Coronavirus pandemic and are often the most vulnerable to PPE shortages.
The Texas native has been very busy during the pandemic trying to help lift the spirits of those most impacted with his family hosting a virtual bingo night and then giving a live streaming commencement address to the graduating class of 2020.
As of press time there was no word specifically which rural Texas hospitals the pair were delivering too.
Post from Matthew McConaughey's Instagram
Featured image via Matthew McConaughey's official Twitter account: @McConaughey