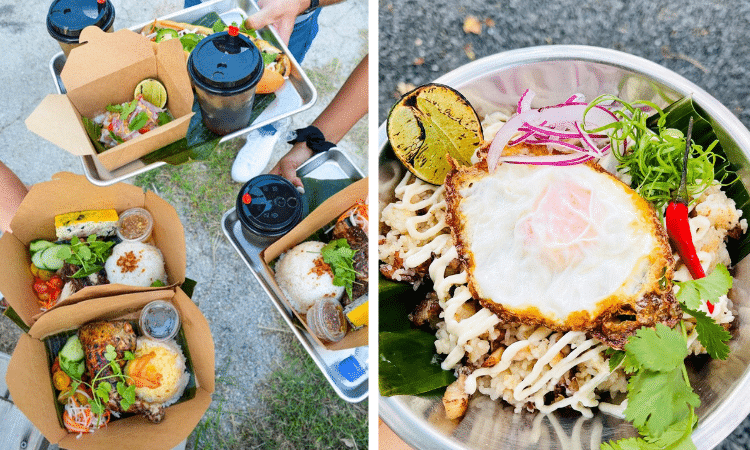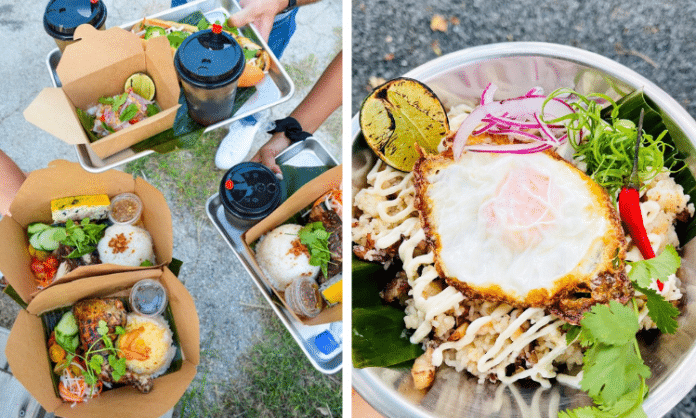 This beloved Filipino-Vietnamese fusion Austin food truck has moved to a permanent location in East Austin alongside other food trucks.
Austin start up food truck Fil N' Viet is a labor of love by husband and wife Kevin and Rosie Truong. Kevin is Vietnamese-American and Rosie is native Filipino. Kevin had lost his job as a chef the cuisine due to the pandemic which prompted the couple to start experimenting in their own kitchen on the parallels of Filipino and Vietnamese cuisine.
This birthed their fusion menu that's excitingly familiar and peculiarly new to our palate. March of this year, Fil N' Viet opened in 1720 E. 12th St. in "an empty lot" but finally moved to a permanent, livelier location down the street to Camp East at 2903 12th E. St. Austin on Saturday December 11 of this year.
Here are some exciting and delicious food items that are awaiting you at Fil N' Vet:
Crispy Sisig Banh Mi was instantly a crowd favorite. People are raving about how unique and flavorful it is. It's a solid branding and representation of who the owners really are. Sisig – chargrilled pork face and belly, prepared in a Filipino way, crunchy outside yet supple inside – fills a Bahn Mi sandwich, with all the traditional Vietnamese dressings of jalapeño, cilantro, Pâté mayo and pickled veggies. Trust me when I say, Fil N' Viet's famous Crispy Sisig Banh Mi is as mouth watering and filling from the menu to your table.

A sumptuous marinated lemongrass chicken thigh is also on Fil N' Viet's Banh Mi menu. The tangy Filipino national dish called Adobo gets a Bahn Mi treatment with a vegetarian twist as wild mushroom and tofu replaces the traditional chicken.
Other than their Bahn Mi best sellers, their Sinigang Chicken Wings is one of the best in the city. It's juicy fried chicken wings blended with Filipino sinigang soup's sweet and sour tamarind accompanied with a delicious garlic ranch.
Other Camp East tenants include pop-up bakery Dō, wine shop & tasting room Cork & Screw, and the hand-poked tattoo shop Slow Poke Marfa.Have you been down to Camp East? Let us know your thoughts by commenting below!
---
Featured image credit: Fil N Vet Instagram as embedded above