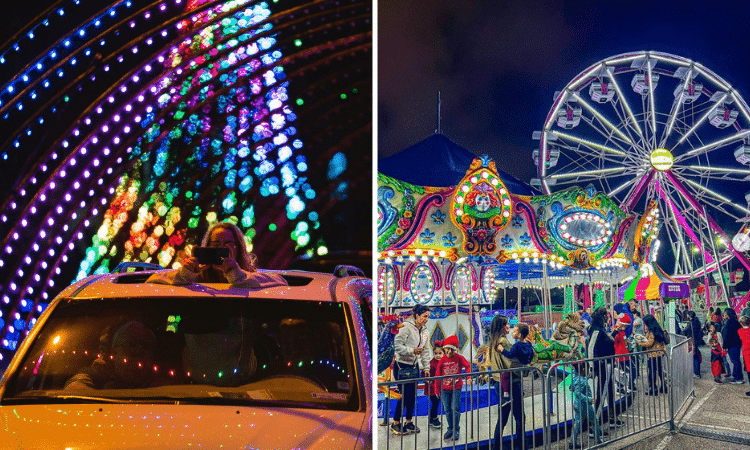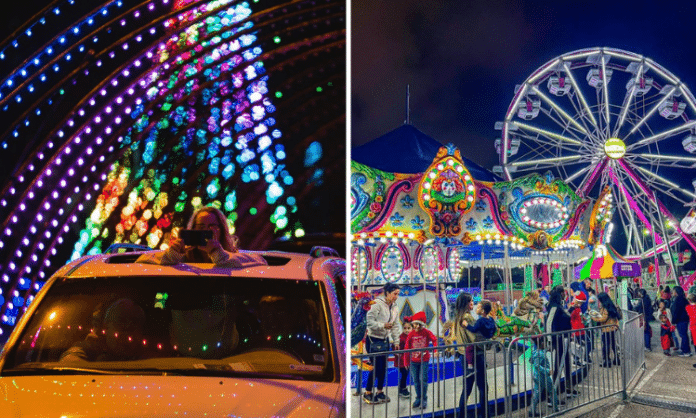 After a period of hiatus, Radiance Christmas is back on track! And it's even bigger and better than before.
Truly, a Radiance Christmas can make your holidays merrier and more memorable. Bring your loved ones with you, and have an amazing experience at Texas' "#1 Holiday Attraction" that is available in 4 North Texas cities. New this year though, is the winter carnival that guests can walk through at the Frisco location. Of course, the popular holiday themed decorations and synchronized lights are available for everyone to behold. Currently, the event is organized as follows:
Weatherford, Ennis/Waxachie, & Decatur – Drive-Through Light Show ONLY
Frisco – Light Show & Winter Carnival
For the Frisco event, all you need is one ticket to access two great shows and three million lights! This year, you get to see Frozen in Frisco as well as experience a winter carnival full of fun, magic, and excitement.
Ice skating, sliding, ferris wheel riding, carousel riding, and snowball fighting are just some of the activities that you and your family can enjoy. You can also take your kids to see Santa Claus and take pictures with him.
Also, no need to worry about long queues, thanks to the ride vehicles in Frisco. You can conveniently park your car and sip a cup of hot chocolate while you are on a Holly Jolly Trolley. This makes Radiance different from the other light shows. It is not a drive-thru event. It is also more cost effective since all you need is a single ticket to enjoy every attraction and activity.
What's more, your money will not be wasted if you cannot make it to the event due to inclement weather. While Radiance remains open, rain or shine, you get to have the option to re-schedule your visit at all locations
Overview:
WHAT: Radiance! Light Show

+ Frozen Winter Carnival in Frisco only

WHEN: November 18, 2021 to January 1, 2022
WHERE:

Parker County Sheriff's Posse, 2251, Mineral Wells Hwy., Weatherford, Texas
Texas Motorplex, 7500 US-287, Ennis, TX 75119
Reunion Grounds, Joe Wheeler Park, 2901 FM 51 building 100, Decatur, TX 76234
Riders Field, 7300 Rough Riders Trail, Frisco, TX 75034

TICKETS: Prices start at just $19.99 per vehicle for drive-through only shows and start at $29.99 for adults & $19.99 for children in Frisco.
MORE INFORMATION: For more information, check out the official Radiance! site here.
---
Featured image credit: Radiance Facebook page